Sunday, November 08, 2015
• San Diego, CA 92103
Maximize Your Fat Loss
1. Drink a Glass of Water When you First Wake Up
There is still a lot research being done on this subject to figure out exactly why this trick works, but German researchers did a study back in 2003 that determined that test subjects drinking a 16 oz glass of near freezing water, showed a metabolic increase of about 30 % for about 10 – 50 minutes after the consumption occurred.
2. Drink Whey Protein before training
Drink a whey protein shake about 30 minutes before your strength-training workout. According to research findings published in Medicine and Science in Sports and Exercise, drinking whey protein before your workout can rev up your metabolism up to 24 hours afterward. For all your supplement needs visit www.ASD-Performance.com
3. Incorporate High-intensity interval training.
Example: alternate 60sec jogging with 30sec sprints for 15mins.
Pros & cons of HIIT cardio:
More Efficient. Burns more fat and increases your cardiovascular fitness more than long duration cardio does.
More Fun, Less Time Consuming. Takes only 15-20mins and is much more fun than 30-45mins long duration cardio.
More Difficult. HIIT will make you puke if you're a beginner with zero endurance. HIIT can also mess with your recovery.
Saturday, October 31, 2015
• San Diego, CA 92103
Improve your bench press max
1. Bench press negatives
If you don't know what a negative is, it's the lowering phase of an exercise. In the case of the bench press, it's lowering the weight to your chest. Negative training involves very heavy weights (up to 1.5 times your 1 rep max) and simply lowering the weight slowly down to your chest and having 2 assistants lift it back up for you. Negative training is highly underestimated and can have a dramatic effect on your upper body strength and your 1 rep max.
2. Power up your triceps
Tricep strength has an enormous impact on your bench press performance. You need to hit your triceps hard with big exercises like close grip bench press and skullcrushers. Don't waste your time with cable machines, stick to heavy dumbbells and barbells.
3. Eat like there's no tomorrow
If you want to get bigger and stronger you have to eat like you have the appetite of Ronnie Coleman! You should eat up to 7 meals per day and each meal should contain a good serving of protein (in various forms) and complex carbohydrates. This is essential for increasing your bench press. If you're not eating enough calories per day, don't expect to do any additional pounds on your bench.
Friday, October 02, 2015
• San Diego, CA 92103
All Nude, Full-Body Massage Services available for IN or OUT Calls.
Hit me up and let's meet today! :-) Servicing all parts of California since 2007.
Learn more about me at www.RentMen.com/RealJock or contact me directly either here on my youtube channel at www.youtube.com/RealJock123 or by e-mail at RealJock@Outlook.com or by cell phone at 619-886-1638 (voice or text).

Monday, July 06, 2015
• San Diego, CA 92103
Saturday, July 04, 2015
• San Diego, CA 92103
Love dessert? Satisfy your sweet tooth with fruit instead of desserts that are loaded with calories, carbohydrates, and fats. Switch things up by cutting up an apple or pear, sprinkling it with cinnamon, and microwaving it for 1-2 minutes for a healthy treat. Or put a dollop (or three) of fat-free whipped cream on a bowl of strawberries. Not only will you increase your daily servings of fruit, but you'll cut some calories, too. Talk about a win-win.
Friday, July 03, 2015
• San Diego, CA 92103
Saturday, June 13, 2015
• San Diego, CA 92103

Wednesday, May 06, 2015
• San Diego, CA 92103
Drink water before each meal
Drink an 8 oz. glass of water about 20 minutes before each meal. It will cause you to feel fuller, faster. This will help your reduce calories painlessly! Drink 8 glasses of water per day.
Tuesday, March 31, 2015
• San Diego, CA 92103
High-intensity interval training (HIIT) has become hugely popular thanks to real results in shorter periods of time and extensive benefits. With busy schedules the norm, it's no wonder so many clients and potential clients are now seeking out these kinds of workouts.
HIIT, which involves repeated sessions of relatively brief, intermittent exercise, usually performed at very high intensity, can be easily modified for various client needs and fitness levels. When combined with an expert nutrition program, personalized HIIT programs can elicit serious results and health benefits, including:
Improve blood pressure and cardiovascular health
Improved insulin sensitivity
Improved body composition
Whether you're adding HIIT to your own personal fitness program or ramping up client results and health benefits with this style of training, it's important to understand the nutritional needs to support it from start to finish. While nutritional needs do vary by individual and training program, these nutrition plans and meal ideas for pre- and post-workout nutrition can help.
General Nutrition to Support a H.I.I.T. Program
To get the most out of any fitness program, clients should follow a healthy meal plan in general. Effective and well-rounded nutrition programs are based on a variety of healthful ingredients such as whole grains, fruits and vegetables, and lean proteins. The best nutrition plans provide adequate calories and macronutrients such as carbohydrates to fuel the body and provide energy stores for workouts. It's important that these are expertly created programs that prevent clients adopting a restrictive diet which may inhibit their success.
Adequate water intake is also a must to ensure complete hydration during workouts.
Pre-workout Nutrition for HIIT
Due to the intensity of these workouts, it's vital to follow a healthy nutrition plan with adequate nutrition in the days and hours leading up to a workout. Plan on a moderate- to high-carbohydrate meal that also includes protein approximately three to four hours before a HIIT workout, and then another high-carbohydrate snack within an hour after the workout. Good options for a pre-workout meal include:
Whole-wheat toast with peanut butter and banana
Non-fat Greek yogurt or cottage cheese with fruit
Dried fruit and almonds
Post-workout Nutrition for HIIT
The biggest nutritional concern post-workout is replacing energy stores (glycogen) and repairing muscles that have been broken down during the intense workout. Again, a combination of carbohydrates and protein has been shown to be most effective. Research shows that a 3:1 ratio of carbohydrates to protein within 30 minutes of completing a HIIT workout is best for replacing energy stores in preparation for the next high-intensity workout.
Suggestions for post-workout nutrition are similar to pre-workout meals and include:
Whole-grain cereal with fruit and soy milk
Whole-wheat crackers with fruit and cheese
Hummus and pita bread
Reference:
Gibala
M.J. (2007). High-intensity interval training: New insights. Gatorade Sports Science Institute Sports Science Exchange, 20, 2.
Wednesday, March 25, 2015
• San Diego, CA 92103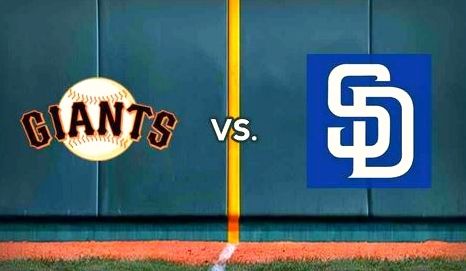 Padres Host World Series-Winning Giants in Opening Series
Sunday, April 21st, 2015

No team underwent a bigger offseason makeover than the San Diego Padres, and you'll get your first look at the new squad as they host a season-opening series against the defending World Series Champion San Francisco Giants at Petco Park. The Giants are coming off their third World Series in five years, and with ace pitcher Madison Bumgarner, they look strong once again. But the Padres will counter with powerful outfielders Matt Kemp and Justin Upton, and No. 1 pitcher James Shields. Come out and support the Friars as they battle their NL West rivals in this early season showdown!