Friday, April 18, 2014
• la, AZ 07002
What is Wellbeing?
While academic debate continues about precisely how 'well-being' should be defined, for our purposes it is not essential to address all of its finer points. All of the elements cited above play a role in ensuring that people feel their lives are going well, although their importance may vary as circumstances change.
Well-being is most usefully thought of as the dynamic process that gives people a sense of how their lives are going, through the interaction between their circumstances, activities and psychological resources or 'mental capital'.
"or "
You may say that it is a state of complete wellness ( Know more about What is Wellness )
Summary of Well-Being Theory
Here then is well-being theory: well-being is a construct; and well-being, not happiness, is the topic of positive psychology. Well-being has five measurable elements (PERMA) that count toward it:
- Positive emotion

(Of which happiness and life satisfaction are all aspects)

- Engagement

- Relationships

- Meaning and purpose

- Accomplishment
No one element defines well-being, but each contributes to it. Some aspects of these five elements are measured subjectively by self-report, but other aspects are measured objectively.

In authentic happiness theory, by contrast, happiness is the centerpiece of positive psychology. It is a real thing that is defined by the measurement of life satisfaction. Happiness has three aspects: positive emotion, engagement, and meaning, each of which feeds into life satisfaction and is measured entirely by subjective report.

There is one loose end to clarify: in authentic happiness theory, the strengths and virtues—kindness, social intelligence, humor, courage, integrity, and the like (there are twenty-four of them)—are the supports for engagement. You go into flow when your highest strengths are deployed to meet the highest challenges that come your way. In well-being theory, these twenty-four strengths underpin all five elements, not just engagement: deploying your highest strengths leads to more positive emotion, to more meaning, to more accomplishment, and to better relationships.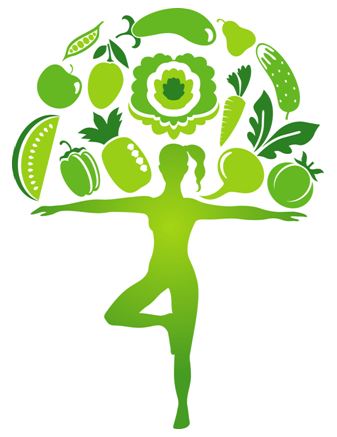 Authentic Happiness Theory
Well-Being Theory
Topic: Happiness
Topic: Well-Being
Measure: Life satisfaction

Measures: Positive emotion, engagement, positive

relationships, meaning, and accomplishment

Goal: Increase life satisfaction
Goal: Increase flourishing by increasing positive emotion, engagement, positive relationships, meaning, and accomplishment
Factors that influence wellbeing
Every aspect of your life influences your state of wellbeing. Researchers investigating happiness have found the following factors enhance a person's wellbeing:
Happy intimate relationship with a partner
Network of close friends
Enjoyable and fulfilling career
Enough money
Regular exercise
Nutritional diet
Sufficient sleep
Spiritual or religious beliefs
Fun hobbies and leisure pursuits
Healthy self-esteem
Optimistic outlook
Realistic and achievable goals
Sense of purpose and meaning
A sense of belonging
The ability to adapt to change
Living in a fair and democratic society.
Improving your wellbeing not only leads to the prevention of disease, but can lead to outcomes that include:
better physical health
healthier lifestyles
improved recovery from illness
fewer limitations in daily living
higher educational attainment
greater productivity, employment and earnings
better relationships with adults and children
more social cohesion and engagement
improved quality of life
(Friedli, 2009)
What can you do to improve your wellbeing?
There are five simple and practical steps that we can take to improve our wellbeing, called the 'five ways to wellbeing'. The five ways to wellbeing are:
Connect – connect with the people around you
Be active – physical activity is good for the mind and the body
Take notice – become aware of the world around you
Keep learning – learn new skills and set yourself challenges
Give – be a good citizen and help others
Also Read :
What is stress? How to reduce stress for complete wellness