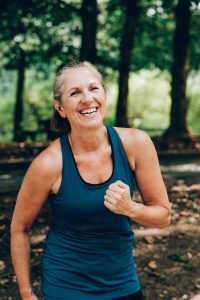 You thought you had it all figured out. Your family, work, and social life were all in balance, and you knew what was coming next. But after years of taking care of everyone else, the focus you had on your work-life balance has become muddled. Now you feel burned out, stuck, and you lack the spunk you used to have.
When you look around, it seems like every other woman has their life together.
They look fit, confident, and sexy, but when you look in the mirror, you don't seem like you anymore. Your jeans fit tighter than you remember, and you feel like you're bulging out of your favorite shirts.
You make a face in the mirror and chalk it up to aging. You have another glass of wine to deal with the lack of confidence.
It's time to get back on track with your priorities and put yourself first. I want to share my 3 secrets to a spunky body that will make you smile with you.
Habits that no longer serve you need to be replaced by healthy habits. This will not be a quick-fix with an overnight transformation. It will take time and patience to gain results that last. With determination and small, doable steps you will achieve the results you desire.
Are you ready to start and hit the ground running without feeling overwhelmed?
You don't have to feel overwhelmed because all it takes to start are my three little secrets:
#1 Do one thing at a time
It is easy to feel overwhelmed and frustrated when things change. Setting priorities is more important than ever. By doing one thing at a time, you will put your life in perspective and focus on what is in front of you.
Ask yourself: What is the one change I want to make, that allows for more time for myself?
#2 Eat healthy and nutritious foods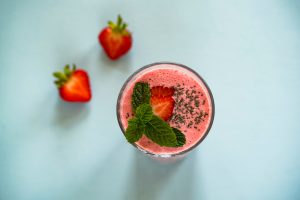 Grabbing whatever is available and eating on the run is easy when you feel stressed. Start by always carrying a snack with you. String cheese, apples, and nuts are all easy to carry around in your purse, and they are quick, healthy, and satisfying snacks.
Ask yourself: What kind of healthy snacks do I like and did I put them on my grocery list?
#3 Stop the energy bandits in their tracks
Stress is the #1 bandit in your life, don't let it get the best of you. Prioritize your daily chores and plan accordingly. Some things can wait.
(Meet the energy bandits by clicking here)
Ask yourself: What can I delegate, or what can wait, so the energy bandits don't get the best of me?
By taking a step back and evaluating your entire week, you will be able to efficiently plan the steps you're going to take to get your spunky body back.
Are you ready to take those first steps?
Love your day,
Heike
DID YOU GET YOUR FREE TRAINING?
Select your FREE training. Then tell me where to send it.