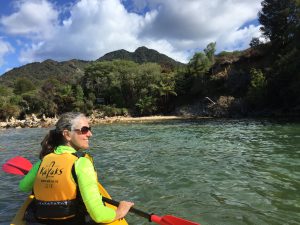 You are ready to exercise, lose some belly fat, tone your booty and get in shape. What does getting in shape look like?
The fitness magazines you read promise you the results you want. There are pictures and descriptions to follow a pre-designed routine. This seems easy enough, what can go wrong? Read the story, follow the images and do what the model in the magazine shows you.
Already intimidated, you think: "The model in the magazine looks so good – I can't have that body." The picture in the magazine article showed you a young, fit woman demonstrating exercises. She seems to have a good time too because she smiles.
There is so much confusion on what to do to get in shape.
Is it better to do HIIT (High-Intensity Interval Training) and what does that even mean? Should you go the Yoga or Pilates route if you want to tone? What about toning your triceps? "The what??" you say. "I have no idea where they are or what they do!"
Don't believe everything you see in magazines! Magazines are here to entice you to buy stuff and spark your imagination. They don't deliver the confidence you need to get started and see the results you desire.
What does getting in shape look like?
It depends on your goals! Do you want to lose weight, tone your body, build muscles, get a perky butt, a tighter belly, or run a marathon? If you don't know what you want, make a list. YES, I am a big list maker. Once you see the items on your list, you may scratch your head wondering how you can accomplish all of this. Many times you want everything that is on that list, but achieve few with confidence.
Yep, there is our friend the overwhelm, and once overwhelm sets in, you usually give up and don't even get started.
How do you know if the exercise is right for you? The truth is that everybody is different and needs a specific approach to see results.
Don't pull the plug right away. See what is and what isn't working and go from there. Don't say, "I can't do it. I don't know how." Instead ask yourself, "What do you have that is good about what you're doing? What are you enjoying in the process that you're in?"
Start out with my three simple and doable steps to immediately gain confidence in fitness.
3 Tips To Gain Immediate Confidence in Fitness
1. Do more of what you are already doing well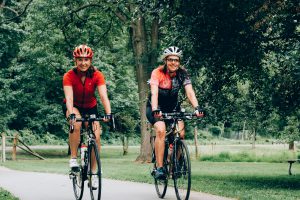 Ask yourself, what is the exercise you love doing most? Often I hear, "I just walk." Well, guess what, that is exercise, and there is nothing wrong with it! You love it, and you will keep doing it because it makes you happy. Spending time outside running, biking, hiking makes me happy, and I reap the benefits of staying in shape. Now do the same for yourself! To get in better walking shape, you may walk further or on hilly terrain.
2. Learn something new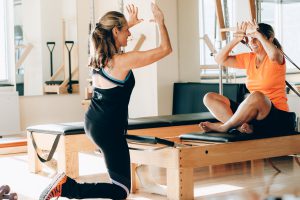 Want to try something you have never done before? Hire a qualified trainer to teach you the basics to get started. Competence builds confidence, and with the right plan of action, you can learn the basic principles to get you started. Remember, that a step by step plan with small measurable steps is the way to go. Try out different fitness programs to see which one resonates most with you and don't forget that NOBODY is asking you to get it right the first time around.
3. Set achievable goals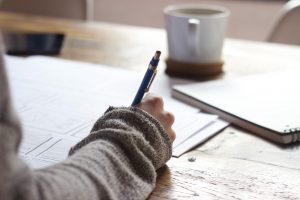 At the beginning of this post, I listed ALL the goals you might have, don't you feel overwhelmed and confused on where even to start? I sure would. Your list of fitness goals gets longer and longer, but in the end, you get little to nothing accomplished. Stop the cycle of confusion in fitness and set achievable goals. Yes, it's going to take a while to see results. No, it will not be a quick-fix with overnight success. But setting achievable goals will lead to a sustainable health change, and the results will speak for themselves.
Did you know that there is a FREE Facebook community where we are expanding our conversations about fitness, nutrition, and lifestyle? Come and join us to pursue your spark.
Love your day,
Heike
DID YOU GET YOUR FREE TRAINING?