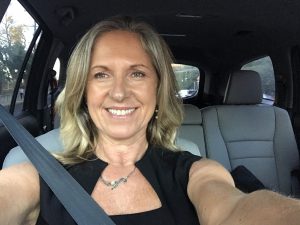 After a long day at work, the last thing you want to do is spend your evening cooking dinner or schlepping to the gym for an hour on the elliptical. You are tired, hungry and stressed, and all you want to do is collapse on the couch and catch up on Netflix.
How on earth will you have enough energy to get back on track?
But guess what? You don't have to succumb to these energy bandits!
Why not start with a few simple steps to help you start boosting your energy right now?
3 Ways Successful And Fit Women Slay Their Day
1. Lack of Sleep – Avoid watching TV and eating dinner in bed, use it only for sleeping and sex.
Sleep is just as important as nutrition and exercise when it comes to improving your health and body composition. According to the National Institutes of Health, the average adult sleeps less than seven hours per night. Chronic lack of sleep can make you gain body fat and increases the risk of chronic illness.
2. Stress – Take a bubble bath or a long shower, read a book before bed or watch an episode of your favorite TV show.
Well, the key here is balance. You're never going to reduce all of your stress. The job, the relationships, etc. but a certain amount of stress can be good for us. In other words, we need to engage in more activities that help us create our state of relaxation.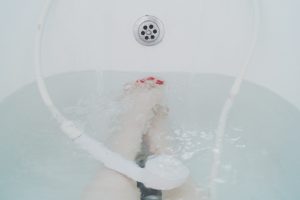 3. Improper Diet – Eating a healthy, balanced diet helps ensure that you have all the nutrients and minerals you need to keep your energy up.
(Spark tip: Add a handful of almonds, hazelnuts or cashews to your daily diet to offset a magnesium deficiency which can deplete your energy level)
Bonus Tip: As a Precision Nutrition coach, I recommend eating lean proteins with each meal to my clients. Eggs, chicken, and fish are essential for good health. Women should eat 20-30 gram of protein per meal to fire up their metabolism, gain lean muscle mass, and reduce body fat.
By starting with one of the above steps, you too can take control of your energy, and get rid of those bandits for good!
Pick only one habit at a time.
Yes, that's just 1 and don't break this rule.
Research has shown that you will be less likely to succeed if you are trying to change several habits all at once. Changing one habit a time will help you achieve adapting a new pattern and sticking to it. Once you have successfully implemented one of the above habits, try going for a second and then a third. It's that easy!
You don't have to do everything all at once, and making small decisions that benefit your health can pay off big in the long run.
Love your day,
Heike
DID YOU GET YOUR FREE TRAINING?
Select your free guide. Then tell me where to email it.