Tuesday, August 01, 2017
• Silver Spring, MD 20910
Time passes by faster as we get older. I know we heard it from our parents but it is happening to me. I am sure you can relate.
My example of not noticing how fast time passes quickly, is well, a bit funny.
My bra was loose and not fitting correctly. I clearly remember that I bought it "recently". My daughter pointed out that it was 3 years ago that we went bra shopping.
WHAT?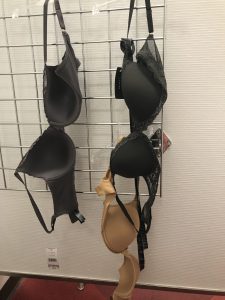 I could not believe it and finally when to the store to get a new bra. The sales person laughed and wondered what took me so long to get a new bra. "3 YEARS", she exclaimed!
I simply wasn't paying attention.
My focus has been to build a new business. I did not pay much attention to me or my appearance. I mostly run around in my comfy, stretchy workout outfits. Nothing wrong there but...
Time passed and I did not pay attention to anything else outside of my work. Most importantly I did not focus on me!
We tend to forget about ourselves and what OUR needs are whether it is over work, the family, or simply too much to do in our lives.
Do you agree?
It's time to make a change and focus on what YOU need and want to do.
Below tell me the ONE thing that you like to focus on today. Something that you have been perhaps been thinking about doing.
Love your day,
Heike
PS: I bought 4 NEW bras and I love them!
P.P.S: Have you joined my new Facebook group yet? Click the link to join other amazing women in "The Art Of Igniting Your Spark!"