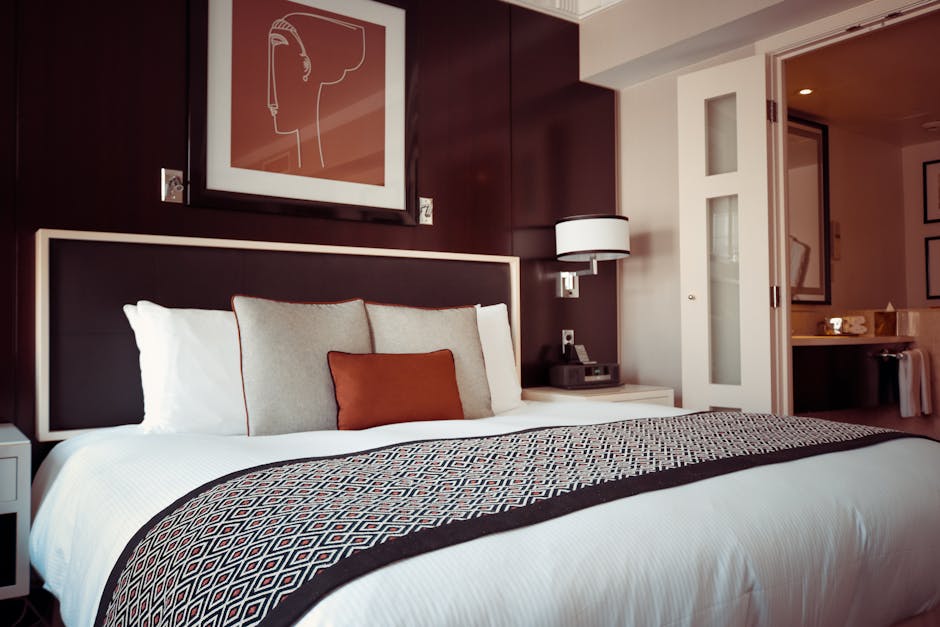 It seems like everyone is looking for the the secret to living a happy and productive life. While there is no magic pill for it, there are a few simple things that you can do to ensure that you are living a more productive and happy life. The following tips will help give you more energy and improve your overall health so that you are able to do both.
A Good Night's Sleep
Most people today don't get enough high quality sleep to be very productive. REM sleep or Rapid Eye Movement is a deep sleep that recharges your brain and body. People who lack REM sleep are proven to be more forgetful and are at a much higher risk for developing certain medical conditions. Unfortunately, REM sleep is only 25 percent of our entire night's sleep, meaning that in an eight hour night, you will only have two hours of REM sleep.
In order to get the optimum amount of REM sleep, the National Sleep Foundation recommends that adults between 18 and 64 sleep between seven and nine hours per night. However, many people fall well below this level for a number of reasons. If you want to live a productive and happy life, a good night's sleep is a must.
Our lifestyles are mostly to blame for a lack of REM sleep. Light, electric and natural, keeps our bodies from producing melatonin. Once darkness falls, your body begins to produce this hormone and makes you sleepy. Electric lighting in our homes and light pollution outside our bedroom windows can negatively impact melatonin production.
In order to get a good night's sleep, make sure to choose a comfortable mattress and make your bedroom as dark as possible. If you have a window, choose room darkening shades and curtains. Turn off all devices that emit light or cover up the light with black electric tape. The darker your room is, the better.
Exercise
Many of us don't make the time for exercise. Exercise gives us a healthy body and boosts our energy levels. Failing to exercise robs our bodies of the things we need most to be happy and productive.
When you exercise, the mitochondria in your cells are stimulated. This allows the mitochondria to release a chemical called Adenosine Triphosphate or ATP. ATP is a chemical responsible for energy. By exercising, you are helping your body produce more ATP over time.
Exercise does more than give you energy though. It makes your body healthier and keeps it mobile longer. Arthritis, joint problems, cardiovascular health, and digestive health are all improved by regular exercise. By keeping your body healthy, exercise ensures that you will live a happier and more productive life.
Diet
In the 1990s and early 2000s, low carbohydrate diets were everywhere. People discovered that by reducing carbs, you will lose weight and build muscle more quickly. Unfortunately, failure to eat healthy carbs and whole grains results in lower energy levels and poor digestive and cardiovascular health.
Carbohydrates are more than sugar; They are energy. There are both good and bad carbohydrates. Sugar, in general, is a bad carb. These carbohydrates tend to be empty calories and provide no health benefits. However, the natural sugars in fresh fruits can give you a quick burst of energy to stay productive in the short term.
Before you exercise, eating fruit can help you to have more upfront energy. Unfortunately, this energy doesn't last. For lasting energy, consume carbohydrates made from whole grains. These carbohydrates, which are found in whole grain breads, whole grain cereals, and brown rice give you steady energy that will last for hours.
Many whole grains are also high in fiber and will help you stay healthy. They improve your overall cardiovascular health, prevent type 2 diabetes, and make you feel fuller, which can help you maintain a healthy weight. In addition, fiber from whole grains helps to keep your digestive system moving, which prevents many gastrointestinal diseases.
Living a more productive and happier lifestyle is possible with a few easy lifestyle changes. These tips prove that you don't have to change everything in your life to get more out of it.