Tuesday, January 16, 2018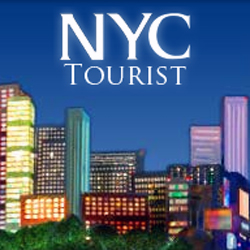 Romance walks hand in hand with New York City. Whether it's cuddly walks through Central Park when the trees are ablaze with color, kisses overlooking the city atop the iconic Empire State Building, or paying a visit to Lady Liberty, there is no shortage of romantic date ideas to discover in New York.
A Picnic in Central Park
Save the carriage rides for another time, and pack a romantic picnic for you and your date. A nice wicker basket packed with a favorite wine, fancy cheeses, and fruits along with a woven blanket makes for the perfect late afternoon getaway in Central Park. Find a nice spot, and have conversation and light bites as twilight settles before taking a stroll through nature. You could also rent bikes to cruise around Central Park, as well. If you would rather not fuss with the food, Central Park actually offers a service where you can order a picnic and have it delivered right to where you are in the park.
The Empire State Building
Romantic movies and television shows have featured meeting atop the roof of the Empire State Building. For the ultimate romantic gesture, send a note and prepaid admission to your sweetheart telling them to meet you on the roof and be waiting with their favorite flowers in hand. Take in the panoramic views and gorgeous skyline before heading over to Cloud Social for cocktails.
A Liberty Cruise to see the Statue of Liberty
Hop aboard and cruise around the New York Harbor to see all of the amazing sights the Big Apple has to offer via a water tour of the city. See the Statue of Liberty and fantastic views of the Manhattan skyline with your special someone. Also take in the Brooklyn Bridge and South Street Seaport. Standing on the deck with the wind whipping through your hair is an experience meant to be shared, and is the perfect opportunity to see the city in a new and exciting way. Liberty Cruise NYC provides multiple water tours and sightseeing tours of the city. Taking a bite of the Big Apple has never been more exciting and romantic.
With so many interesting destinations and discoveries to be made within New York City, the possibilities are endless for romantic dates. Sometimes, just talking over a cup of coffee can be the time of your life if you are with the right person. Wherever and whatever you choose for your romantic date in the city, make sure you spend that time getting to know your special someone.