Saturday, November 11, 2017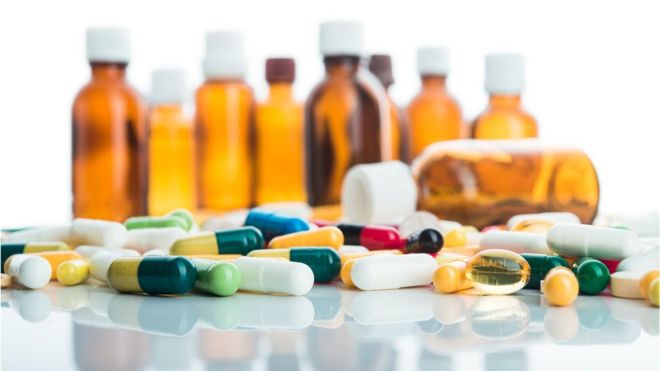 Many people ask "Can antibiotics cause yeast infections?" There is yeast in some parts of our body. Small amounts of yeast will not cause health problems. However, when breeding and spreading, it will turn into an infection, requiring medical attention. You certainly know antibiotics to cure various infections and diseases, but sometimes, in some cases, the antibiotics may cause yeast infection. This is a strange fact, but sadly true. Many people with yeast infection do not realize that the antibiotics they consumed are the triggers of the disease.
Yeast infection caused by antibiotics
Our immune system plays an important role in controlling all forms of infection. However, when the antibiotic component enters our body, it causes some changes in the delicate chemical balance of the body. This disrupts the bacterial flora in the body, resulting in candidacies. Certain antibiotics, when destroying harmful bacteria, also 'unintentionally' damage the good bacteria or the body needs. Because the good bacteria are reduced, the candidacies multiply and spread rapidly. Overuse of these drugs causes an imbalance in the bacterial flora of the body.
Treatment of yeast infection that is caused by antibiotics
Treating candidacies depends on the type, severity, and area affected. The following is a list of yeast infections treatments that may help to overcome them.
1. Candida vaginitis
Treatment options include antifungal drugs such as clotrimazole, nystatin, terconazole, etc. in the form of emollients, ointments that can be directly applied into the female area.
2. Skin candidacies
Skin candidacies can be effectively cured by using anti-fungal powders and creams. Before applying this antifungal medication one must be completely clean and ensure the skin is completely dry.
3. Orthopedic Oropharyngeal (Oral Thrush)
Oral thrush is often cured with antifungal drugs such as nystatin and clotrimazole, the drug is liquid.
There are several natural remedies that can help a person prevent fungal infections while taking antibiotics. Include probiotic foods and natural food supplements to combat infections, such as:
1. Garlic
Eat a few fresh cloves of garlic every day. Also, you can use it as an ingredient in cooking. You can also take the garlic capsules available at the drugstore.
2. Oregano Oil
There are two methods of using oregano oil to treat candidacies; can be taken orally and by applying it to the affected area. For faster results, you can combine both methods.
3. Apple cider vinegar
This is a very strong type of vinegar. Apple cider vinegar will kill the bacteria but at the same time, it will cause an itching sensation, etc. To prevent this side effect, you should add 1 cup of apple cider vinegar to the hot tub. This will help.
Keep the affected areas clean and dry at all times. Use a mild soap for bathing. The most important thing is not hesitating to go to the doctor if you feel yeast infection caused by antibiotics. Yeast infections will no longer be the main cause of concern, as you already know the answer to the question "Can antibiotics cause yeast infections?"