Thursday, February 22, 2018
Are you worried about sudden hair loss?
Learn more about what to look for when you're suddenly losing your hair.
Have you noticed that there's more hair in the shower and on your brush than normal? Or do you look in the mirror and see sudden signs of hair thinning? You're probably not alone. Men of all ages have their hair fall out occur for a variety of reasons. There's probably a reason. Most normal hair shedding is gradual in nature, and can be attributed to genetics and aging. However, sudden thinning or balding can cause worry and concern, with good reason. It's not normal to have your hair come out in clumps or clog up the drain in a matter of days.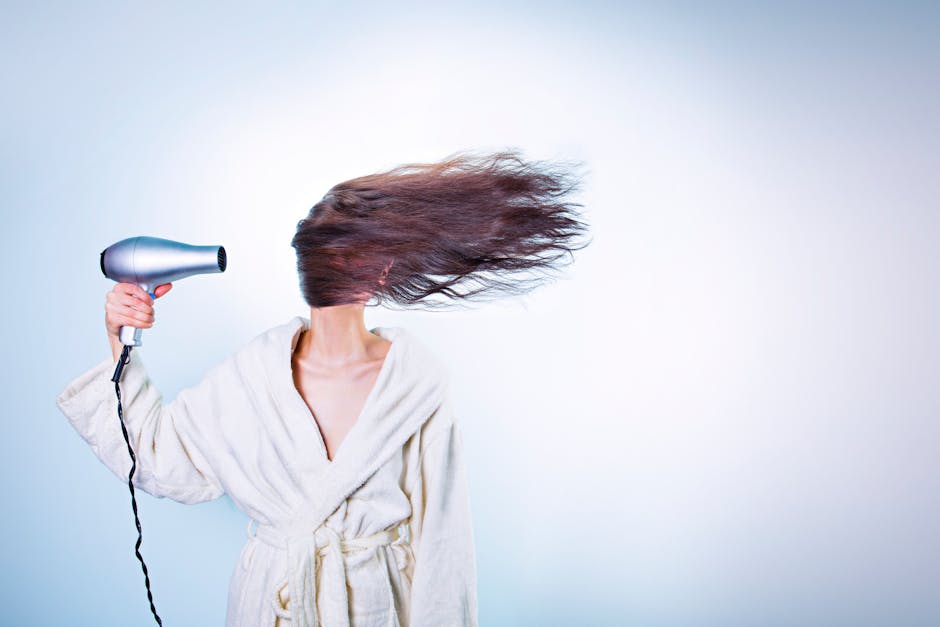 If you're worried about the cause of your newly-discovered hair loss, it's important to really take a look at your lifestyle. Lifestyle is one of the top contributors to how we look and feel, but biology is also a factor. The two can work together to either help or hinder your overall health.
Losing Hair Overnight is Not Normal
While gradually losing hair can be a sign of aging, losing hair quickly or clumps all at once is not normal, no matter what. Losing hair seemingly overnight means that something may be amiss in your health. Think of your hair symptoms as a signal that there's something you need to alter about your lifestyle or health.
A few causes of sudden hair loss may be surprising. Here's a breakdown of some of the most common (and a few not-so-common) causes:
Thyroid disorder: Although not as common in men, thyroid hormones regulate many body functions, including the growth of hair and nails. Thyroid disease can make a lot of body processes function differently, and interrupts the natural hair growth cycle when it's out of balance. You can see your primary care physician have your hormone levels tested.
Stress: Stress: Stress can make your hair fall out. Acute stress, such as trauma, can cause hair to fall out overnight. Sometimes your hair will fall out a month or two after the shock. When we're stressed out, our hormones can end up unbalanced after releasing high levels of cortisol, the stress hormone, reducing the amount of testosterone available. Without enough of this hormone, your body may have trouble with it normal hair growth cycle. The good news is that when the stress has passed, your hair should grow back in a few months.
Alopecia Areata: Although this is not a typical reason people lose their hair, it can't be ruled out. If nothing else seems to have caused you to lose hair, your doctor might diagnose you with this disease. Alopecia is an autoimmune disease that can cause hair to fall out of your skull in clumps when your immune system attacks your hair follicles. You'll often see round areas of baldness on your head with this disease. Alopecia totalis is when you lose all of the hair on your scalp. Although a frightening illness, it is not painful or life-threatening but can be very scary if it happens to you. For many people, their hair grows back, but the disease can last for years.
Excessive Workouts: Everybody wants to look and feel good, but if you're trying to bring yourself some pain on a daily basis, you may be sabotaging your looks. Research shows that too much exercise can cause you to lose your hair. When you exercise too much without giving your body time for recovery, you risk putting your body into a constant state of stress. This state can lead you to experience telogen effluvium. Your hair follicles will enter the resting phase of the natural hair growth cycle earlier than usual. The result? You shed hair.
Supplements: Your protein-filled, muscle-building supplements may be great for getting those six pack abs and muscular arms, but they also can do something that the labels don't tell you. If you're wondering why your hair is falling out so quickly, and you're on a supplement regimen, take notice: some supplements can sabotage your plan to look as good as you feel. Protein shakes and testosterone, which too much of can cause baldness, especially when it runs in your family. So don't overdo the "high protein" shakes. It's typically advised you indeed only need high levels of protein if you're preparing for professional competitions. (If you're preparing for a marathon, you also need a lot of carbs, too.) Speaking of supplements, hair loss can also take place when you take too much vitamin A or don't get enough iron.
Seborrheic Dermatitis: Inflammation on your scalp may be due to this dermatological condition,which usually causes scalp inflammation. This scaly, oily skin condition can inflame the scalp and cause a disruption in the hair growth cycle. Sometimes the hair follicles will become clogged. Seborrheic dermatitis can be triggered by a variety of things, including hormone fluctuations and stress. For men who visit the gym often, it's important to take a good shampoo with you to the showers. Working out stimulates hair follicles through increased circulation, but build-up and sweat can clog pores and make it difficult for new hair to grow, causing seborrheic dermatitis. See a dermatologist if your scalp is itchy -- follicles can even get infected with bacteria. A doctor can prescribe you a medicated shampoo
Hair Products: Sometimes the cause of thinning hair is entirely preventable; the skin on our scalp is reacting to the chemicals in the hair spray we use. Hair products not only irritate the scalp, they also clog pores in the spots on the scalp that are missing hair. A clogged follicle won't grow hair. Inflammation can cause your hair to fall out. Using a shampoo that can remove these products from your scalp is essential.
Encouraging Hair Growth
No matter what the cause, vitamins can reduce hair loss and help your strengthen the hair you have. Biotin, for example, is essential to creating healthy hair, skin and nails. Iron is also a building block to hair health, and getting enough of the vitamins and minerals you need can keep your body in balance.
Once you've discovered the reason for your thinning hair, you can improve your situation by being proactive about finding the solution to help regrow your hair. Treat your hair gently. Always massage your scalp when you wash it to stimulate the hair follicles. Rinse your head with cold water, and use a wide comb to style it. Try to avoid using chemical products on your scalp - try a salt water hair spray or a hair gel on the hair only, instead.
Take care of your hair, and take care of your health!