Tuesday, June 12, 2018
• North Little Rock, AZ 72114
A ketogenic diet or keto diet is basically a diet that converts your body from burning sugar to burning fats. Approximately 99 percent of the world's population follows a diet plan which causes their body to burn sugar. Consequently, carbs are their prime fuel source used after they have digested the carbs. This process leads to weight gain, however, a diet that comprises of ketones and fat will help you lose fat. People generally ask what you get to eat while on a ketogenic diet. You get to eat around 30 to 50 grams of carbs every day. There is much more than you can have on your plate with Ketogenic diet. However, before you start, you need to know what affects ketogenic diet will have on your health. Learn more about Ketogenic diet at keto website
Significance of Sugar Intake While On Ketogenic Diet
Ketogenic diet shifts your body from being a sugar burner to fat burner by eradicating the dietary sugar derived from carbs. The first vital reduction you are going to make from your current diet would be sugar and related sugary foods. Though sugar is a definite target for deletion, you need to watch out for sugar intake in several different types of nutrients and foods. Even a potato which is heavy in carbs may not taste sweet to you, but when it hits your bloodstream right after digestion, these carbs add more glucose to your body. The fact is a human body can store a lot of glucose before it dumps it elsewhere in the body. Excess glucose lead to the generation of fats and accumulation of fats make us obese.
Intake of Proteins in Keto Diet
One source of carbs which is usually overlooked is protein. Excess of protein can lead to weight gain. Because the body converts excess protein into sugar, it is vital that you consume proteins in a moderate amount. Moderate protein intake is a vital part of how to eat on the keto diet and lose weight quickly.
The Daily Calorie Intake On Keto
Calories are crucial as well while you are following a ketogenic diet plan. The energy that is derived from calories in the foods you consume helps your body stay fully functional. Therefore, it is vital that you consume sufficient calories per day to meet your daily nutritional requirements. Do not count calories, however, make sure you are not excessively consuming calories on keto.
Balance Your Meals Wisely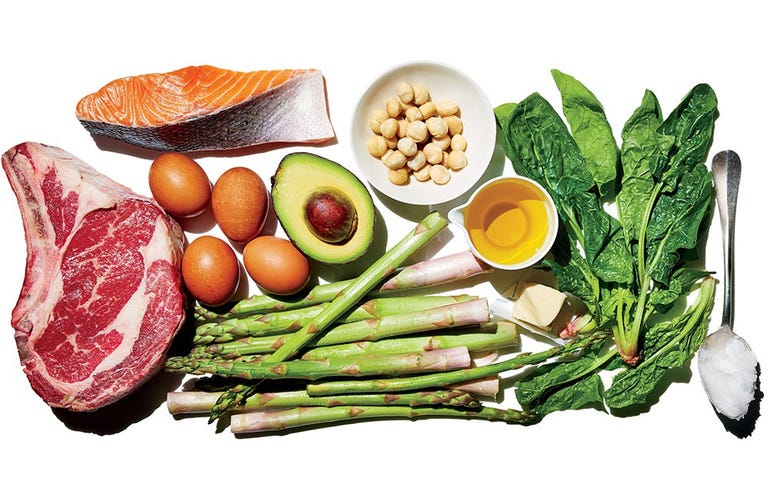 Digestion causes the sugar we consume to absorb into the bloodstream and the excess amount gets to our fats. High protein and high carbs generate excess body fat, as there is sugary content in them. So excessive consumption of any nutrient is unhealthy and could lead to weight gain. However, a healthy and balanced diet comprises of everything such as fats, carbs, and protein in a moderate quantity. While you are on keto, and have to go out with your family, friends, and worry that you have to eat unhealthy to ditch your diet plan, do not worry, there are fast food restaurants with low carb options too. Moderate protein, Low-carbs, high-fat and foods provide the life-changing health benefits on Keto diet.