Wednesday, March 22, 2017
• North Little Rock, AZ 72114
Endings are almost always undesirable and consequential. As a result we often struggle with acceptance and letting go, a feat easier said than done. For instance we find it hard to send the children off to college as it marks the ending of their home tenure, at least in most cases, for others selling their first motor vehicle plummets them through all six stages of the grieving process, and for most individuals acknowledging and accepting the finale of relationships, especially those that can be likened to collapsed investments are like stubborn hiccups, the nostalgia of it all resurfaces without warning.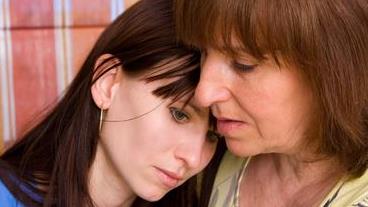 Being able to accept the end puts anyone in a very emotionally secure and holistically healthy position, and this is what closure does, it enables you to move forward with serenity. Closure also happens to be one of those English words with a myriad of meanings. Take for example there can be closure on a house, loan closure and business closure…the concepts are different however, the principle of finality remains the journeying motif.
Generally a lot of emotions are involved when relationships end, and when they end disagreeably the severity of these emotions are optimally felt. The extremity of severance of a marriage relationship is divorce. Whether or not this is taken on mutually, it bears emotional, financial and many other consequences, but when this is lopsided where it was never a mutual agreement, or in the event that the relationship tethered into doldrums, bitterness and resentment become resident emotions, and may set in long before any acknowledgement of the end is made.
When relationships erode and ultimately end, it is incumbent on the parties involved to take charge of their emotional health. Within the context of marriage relationships, divorce, even using an online divorce site, is a huge step in the process of achieving closure: Take a look at how divorce enables the closure process:
Clarity: Clarity is simply being able to see the reality as it is. Experiences are significant influencers of judgment, insight and emotions. When a decision is taken to officially end a marriage, clarity comes through deciding to emotionally let go of the relationship. Additionally, the separation of assets and other belongings create financial clarity.
Healing begins: An emotion often associated with the termination of a marriage is hurt, and there is very little that can be done to nurse emotional hurt. However, with divorce comes the acknowledgement and ultimate acceptance, key stages to overcoming emotional hurt. In instances such as these the saying…time heals all wounds becomes especially meaningful. Healing begins with acknowledgement.
It marks an end and a beginning: It's kind of an oxymoron because with this ending comes a beginning. The closure of a marriage means the end of life as was known, and the start of life…what is. The dynamics may change as you perhaps move from plural to singular; however, this lease on a new beginning should be explored and capitalized upon in every positive way conceivable. Closure is a process that is achievable through several means, divorce happens to be a healthy option.