Friday, November 08, 2019
• Berkely, CA 94704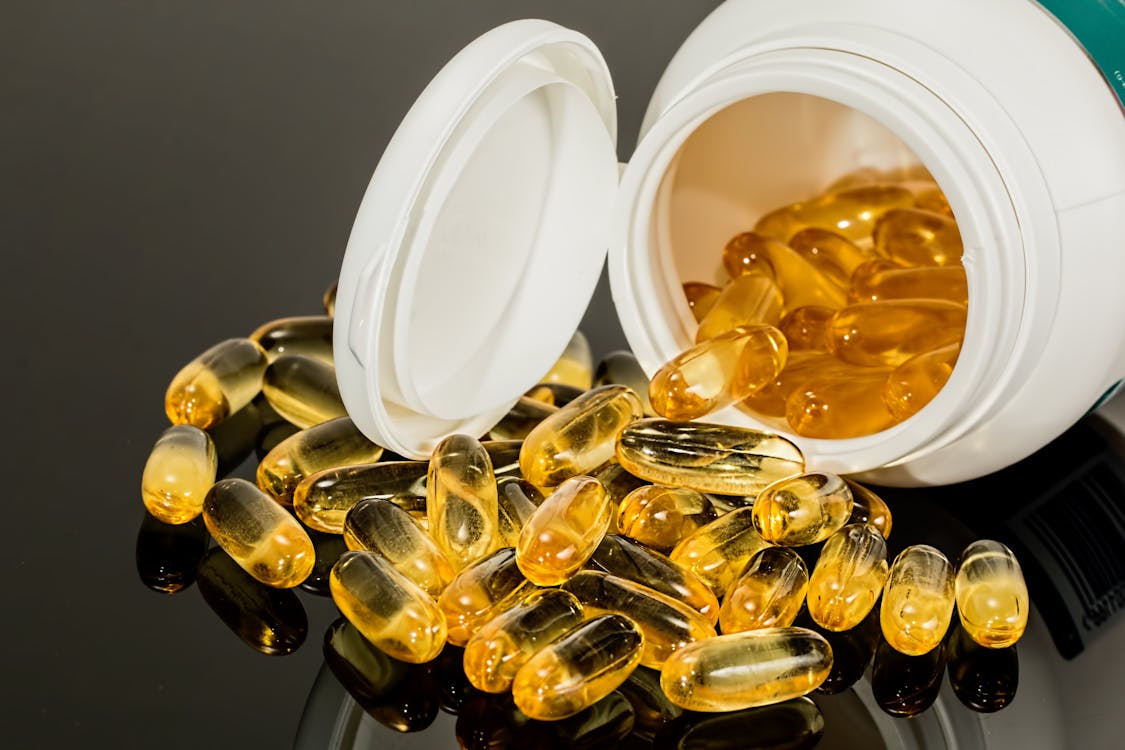 All health professionals will agree that the best way to get all of your recommended daily vitamins, minerals, and nutrients is through the food that you eat. Consuming the recommended amount of nutrients from food will help you feel and perform your best; however, it can be difficult to rely on food alone. Because people's schedules are busy today than ever before it can be difficult to prepare nutritious home cooked meals every day. That's why some people take supplements. Here are some of the heist recommended supplements to help you achieve your top performance on a daily basis.
Vitamin B12
All of the B family of vitamins are good for you, but B12 is particularly well known for increasing energy levels…if you have a deficiency. There's no evidence that consuming more than the recommended amount of this vitamin will produce more energy. It is commonly believed that you'll only experience this benefit if your body is deficient in B12. Vitamin B12 also helps increase bone health and can help prevent osteoporosis. It's also good for your brain and can help prevent the loss of neurons.
Probiotics
Some people like to think of their stomach and digestive tract as the engine that keeps their body running. This is actually a fairly reasonable analogy. If your body doesn't receive nutrients it will not be able to perform well. And even if you eat nutrients you may not necessarily be receiving all of their benefits if you have poor digestion. Probiotics are actually live organisms that help support the healthy bacteria that lives in your digestive system. Taking a probiotic can help support efficient digestion and can help clean out unnecessary build up along the sides of your intestines. Having an imbalance of healthy bacteria in your gut can lead to gas, bloating, diarrhea, and can eventually lead to diseases if left untreated. Taking a daily probiotic or other supplements geared towards digestive health, such as Gundry MD products, can help your body perform to the best of its ability.
Ashwagandha
Although you may not be familiar with this supplement, it's one of the most important and commonly used natural medicines in Indian Ayurveda, which is one of the oldest medicinal systems in the world. Ashwagandha has helped people increase their energy levels because it boosts your body's natural resilience to stress – both physical and mental stress. Cortisol is a natural hormone found in your body that increases when you're exposed to stress. Doctors have often told patients who are trying to lose weight that they may not be successful unless they can lower their stress levels, thereby reducing their cortisol levels. Taking Ashwagandha has been shown to reduce people's overall stress levels by up to 28%. It can also help people reduce fatigue associated with exercise. Some studies have shown that people who take this supplement are able to exercise almost 10 percent longer than people who don't take it.
Iron
Experts say that approximately 10 million people in the United States have an iron deficiency. Iron is necessary in order for your body to be able to produce hemoglobin. Hemoglobin is a type of protein in your red blood cells which is responsible for transporting oxygen from your lungs throughout your entire body. If you don't have enough iron your blood cannot deliver adequate levels of oxygen to all of the tissue in your body. Not having enough iron may make you feel weak, fatigued, short of breath, and low in energy. Taking an iron supplement can help you ensure your body is getting the right level of oxygen it needs. You can also try to increase your iron intake by eating iron-rich foods. Iron can be found in beef, chicken liver, spinach, lentils, cashews, and tofu.
It's always preferred to get as much of your vitamins and minerals from food, but if you want to ensure you're at your top performance taking supplements is a great idea.