Monday, August 12, 2019
• Berkely, CA 94704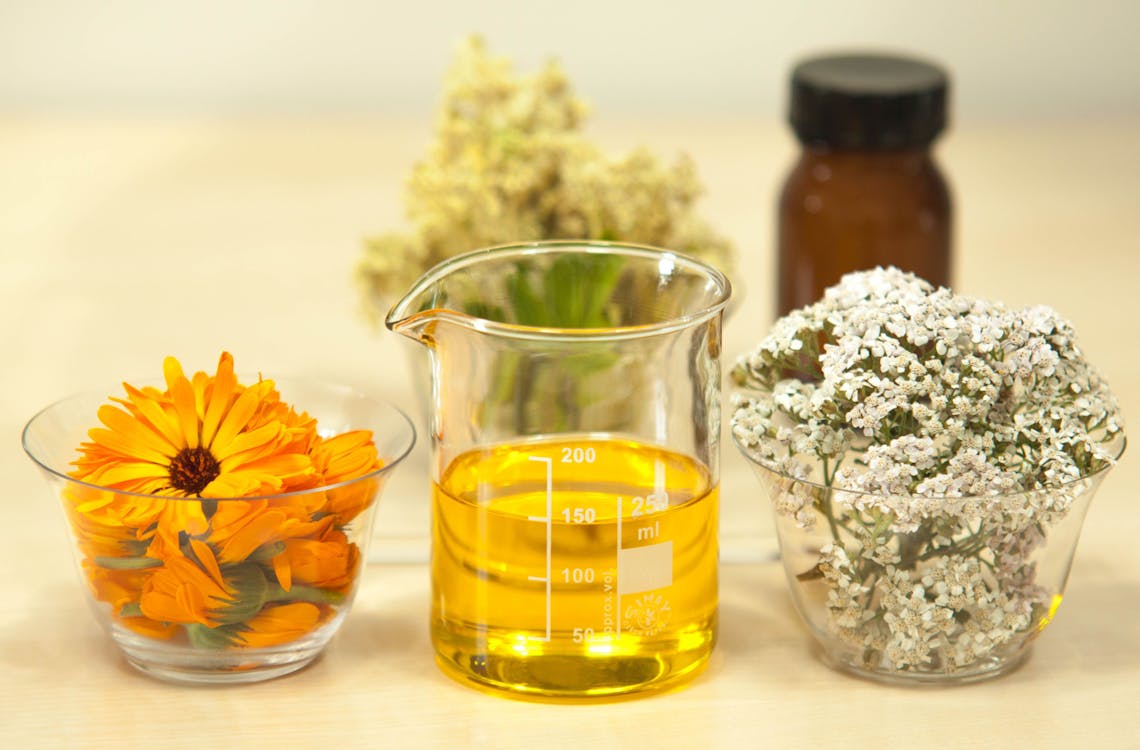 Most of us probably think of essential oils of the fragrant solution for body aches or discomfort, but they can actually benefit your diet and weight loss journey as well. The great news is incorporating essential oils into your diet can be extremely simple. Most of us don't have time to figure out a new diet plan or supplement regimen, but that doesn't mean you can't continue to benefit and increase the results of your diet and fitness program.
While there are not many studies specific to essential oils due to the difficulty of conducting a double blind study, there has been a lot of feedback from the fitness community about the results of such oils. There have been studies in other mammals that reflect the positive outcomes, too.
Add a few drops to your favorite tea or water
Some oils, such as grapefruit are safe to digest, and so you might consider adding a few drops to your water bottle. Not only will this give it a fragrant smell but it has been shown that oils such as Grapefruit can help boost your metabolism. And let's be honest, the older we get, the more support our potentially overworked metabolism is going to need! If you like your water or tea the way it is, there is always the option to take capsules. A great option for capsules is black pepper essential oil pills. Black pepper is known to support a healthy metabolism.
Bergamot is another great oil and guess what—you can use it to make your own Earl Grey tea! Just add a drop or two to your regular tea and voila, Earl Grey. Not only are you now a tea-magician, but Bergamot contributes to a healthy metabolism as well!
Easily add flavor to your favorite entree
Ever making an Italian dish and realize you don't have any Oregano? Don't fret! Oregano essential oil is a great way to not only add flavor easily but along with improved dietary and exercise patterns, Oregano may contribute to better overall health. If you're unsure of what oils can be ingested and how, a great source of information and a variety of oils can be found at doterra oils. It is recommended that for internal use that you buy from a reputable source and buy pure 100% essential oils.
As we mentioned earlier, you can always opt for the capsule format of these as well. Black Pepper oil and its effects on diet and health has been studied and reported by many people to have positive results. You can add it to flavor food as well as enjoy the benefits of these oils. And if you're still not sold on ingesting oils and adding them to your diet orally, you can still benefit from the use of these oils in many other ways.
Use a diffuser to increase motivation and reduce stress
Whether it's dieting or exercising, sometimes we just need more motivation! Accountability buddies and personal trainers are great, but they can't always be with you. Ever notice how sometimes when you smell something you feel your appetite goes away? This technique may be worth trying with essential oils, especially because not all essential oils are safe to digest. Some work best when used in the standard route, placed in a diffuser or applied topically. Some oils, such as grapefruit or other citrus smells, stimulate the mind which may help if you're lacking in the motivation department. Diffuse some grapefruit while exercising and see how much harder you might push yourself! Or apply a few drops to your wrist, focusing on the smell rather than the donuts your co-worker brought in. Cassia, thyme, and others support a healthy metabolism as well as systems in your body. You can even mix these oils to find a concoction that works best for you.
See--it's not that hard, right? Just a few drops in your tea or your diffuser can make a difference in both your metabolism and your motivation levels. Make sure that whatever path you take research which options may best benefit you and consult your doctor or nutritionist.