Tuesday, October 22, 2019
• Berkely, CA 94704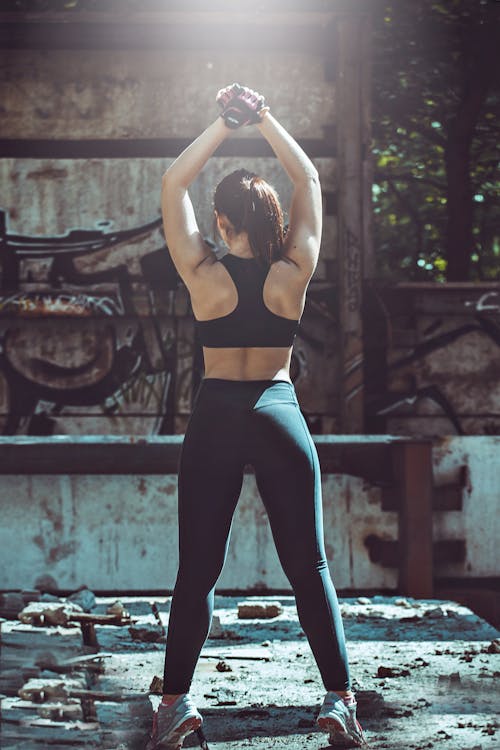 You're on track with your goal to keep exercising. Another day, another workout session. You've already been going at it for forty-five minutes, maybe even longer. The last thing you want is to keep working out. All you really want to do is flop down on the nearest flat surface or maybe jump directly into a cold shower. Unfortunately, that's a good way to end up sore and worn down instead of amped up. To end your workout on a high note, be sure to include a proper cool down procedure to prevent the buildup of lactic acid that leads to sore muscles and cramps.
Slow Down
No matter what kind of workout you're doing, or what time of day it is, the first stage of cool down is slowly bringing your heart rate down to normal levels. If you've been doing cardio or pumping weights, your heart is probably pounding, hopefully up in the target range you were aiming for in order to burn fat. Instead of stopping dead and leaving your heart racing, slowly work your way down from your high intensity workout to something more sedate, bringing your body down gently. Deep breathing during these slower exercises can help get your heart back down to a normal level. Take about five minutes to do progressively less strenuous exercises, until you gradually come to a complete stop.
Stretch Out
Once you've brought your heart rate back down, focus on stretching in order to help prevent cramping and stiffness. Hopefully you remembered to stretch before working out as well. Make sure to pay special attention to the muscle groups that you worked hardest during your workout. If you were running, stretch out your calves and thighs. If you were lifting weights, focus more on your arms and abs. You can't go wrong with stretching all over. As long as you're using proper technique, it can only help you stay limber and help prevent soreness. To go the extra mile on your stretching, add some work with a foam roller to work out any lingering knots in your back and really help to release the waste products that have built up in your muscles. This second stage should probably take another five minutes or so: just a few focused stretches that will work out the tightness in your most heavily worked muscle groups.
Refresh
No cool down is complete until you've rehydrated and refueled. Hopefully you've been hydrating before and during your workout, but certainly don't forget that you need to rehydrate after. Water is essential. If you want to step up your hydration game, try something with some fruit in it, or coconut water. Even mixing in some sports drinks with electrolytes or try adding a few drops of copaiba oil to promote cardiovascular health. The last thing you want is to end up dehydrated and headachy after your workout.
You're Good to Go
Once you've taken these steps, you're ready to go about your day, or warm up for your next exercise session. Don't overdo it though, you don't want to end up hurting yourself. If you find yourself sore, stiff, cramping or spasming after you've been working out, you might need to add more cool down time. You might even find yourself dizzy or faint after a long session if you don't take the time to cool down properly. All told, this should only add ten to fifteen minutes to your total exercise time, but any amount of cool down is better than none at all.
Staying healthy isn't a sprint; it's a marathon. Part of that marathon is making sure that you're able to get up and keep going the next day. Without a proper cool down you risk leaving yourself injured or too sore to continue. It may seem like a pain at the time, but it's nothing like the pain you'll feel if you ignore this important final step.