Wednesday, October 16, 2019
• Berkely, CA 94704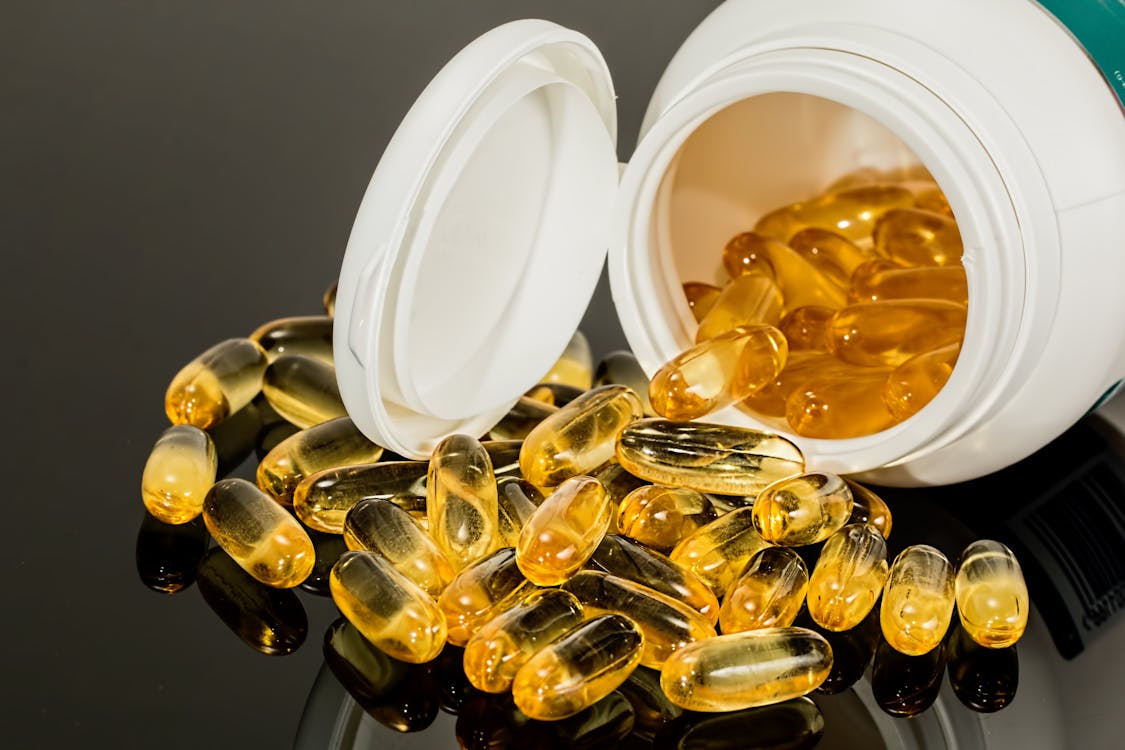 If you are lacking in one or more nutrients, a supplement might be an ideal choice to provide your body with the supply that it needs. Here are some reasons why adding supplements to your diet can have a myriad of benefits.
Elevate Your Mood
Sometimes it is difficult for the nervous system to produce enough dopamine, a chemical associated with emotions like pleasure and happiness. One of the outcomes of certain supplements is a boost in your mood. Supplements such as gingko, curcumin, Vitamin D and magnesium have been proven to increase dopamine levels in the brain. Along with the other perks of these supplements, an additional bonus of increased dopamine can improve your mental health.
Learn From the Best
Many nutritional supplement companies have a social media presence to better educate and inform consumers about the benefits of supplements. Companies use platforms like Instagram, Facebook and Twitter to expand their customer base and target different demographics. For example, if you do a simple search for a supplement company such as Unify Health Labs on Instagram you will be able to see the products a company offers, as well as the advantages of different types of supplements.
Get Better Quality Sleep
In our hectic, fast-paced world, it is often difficult to achieve enough deep and restful sleep. Rather than turning to prescription drugs or another method, try battling your insomnia naturally, with supplements that can aid you in falling asleep and staying asleep through the night. Two well-known ingredients that have a calming effect are lavender and magnesium, which can regulate the melatonin in your body. Use these supplements to improve your sleep, which can have an overall positive benefit on other areas in your life.
Fix Common Nutrient Deficiencies
People often have unknown nutrient deficiencies that can have a huge impact on their health. Some of the most common nutrient deficiencies are easily fixable with supplements. For example, iron deficiency is especially common in women with heavy menstruation, and an increase in iron intake will raise energy levels. Another typical deficiency among adults is vitamin D, which contributes to healthy bones. Finding out your deficiencies and supplementing them naturally can increase your overall quality of life.
Pack It in One Pill
One of the most popular forms of absorbing essential nutrients is through the ever-prevalent multivitamin. If you are looking for a simple way to get your daily dose of micronutrients without the hassle, a multivitamin may be the right choice. If you are struggling with consistent intake of multiple nutrients or you are worried that your diet is not providing you with enough, taking a multivitamin daily is a great option. Be sure to do your own research to determine which type of multivitamin best suits your needs.
Maximize Your Workout
Another potential use for nutritional supplements is to assist with your exercise regimen. The most obvious supplement that comes to mind when you think of working out is protein, and while this can certainly provide a valuable source of energy, many other vitamins and minerals can have a surprising effect on your body. Magnesium contributes to stabilizing blood sugar and strengthening your bones and your nervous system. Creatine has been proven to be extremely effective for muscle building and strength training.
Increase Your Greens
Because so many people have a hard time eating multiple servings of veggies a day, greens powders are becoming more and more popular. These greens supplements have been shown to have numerous positive effects on health, such as decreasing high blood pressure and aiding in the management of diabetes. For those who eat fairly decently but still struggle with their daily dose of greens, supplement powders may be a good idea in order to balance out the amount of nutrients you are consuming.
Whether you are looking to maximize your sleep or better your exercise routine, nutritional supplements are a wonderful approach to improving aspects of your health and possibly prevent further problems from developing.