Wednesday, January 09, 2019
• Berkely, CA 94704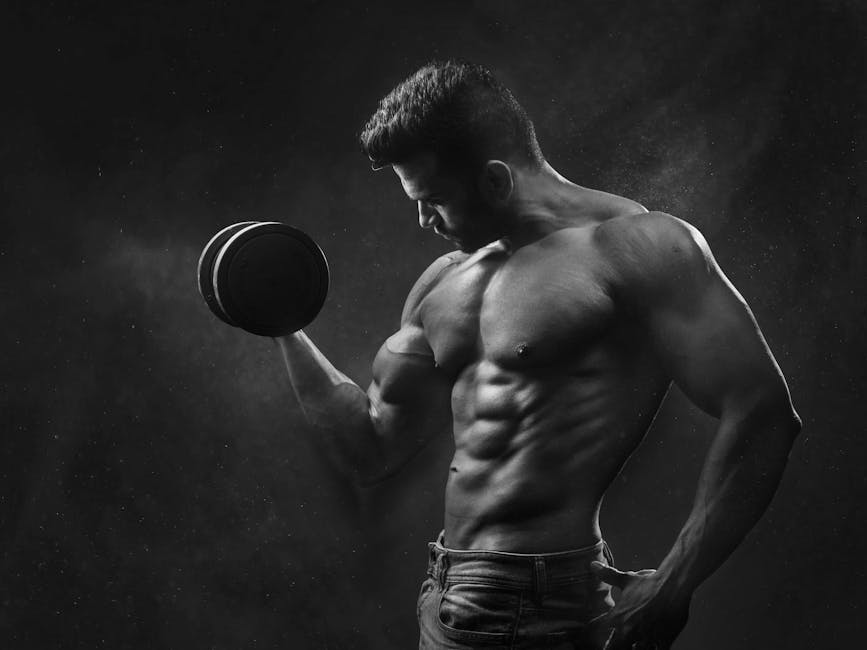 One of the most common fitness goals that men share is to build lean muscle mass. Whether it is to increase athletic performance, feel better about themselves, or simply look better, many different men look for ways to get stronger and fitter. While it seems like it should be easy to do, there are many misconceptions that can derail progress when trying to put on lean muscle mass. Fortunately, there are a variety of tips that can be followed that could help any man put on lean muscle mass in a healthy way.
Eat Right and Enough
If you are looking for ways to put on muscle mass, the most important thing that you need to do is eat right and enough. Without a good and healthy diet, nobody will be able to put on muscle regardless of how much they exercise. When you are trying to put on muscle, you will need to eat a lot of protein each day. Ideally, you should eat at least one gram of protein for each pound in body weight. Beyond that, you need to make sure that the rest of your diet is focused on consuming a healthy amount of fiber and vitamins.
Lift Heavy
Once you have figured out the right diet, the next step is to understand how to exercise. If you are trying to put on muscle mass, you will need to lift weights on a regular basis. When you are at the gym, you should focus on lifting heavier weights instead of reps. While lifting weights at high reps until exhaustion is better than nothing, it tends to build endurance instead of strength. If you want to be bigger, you should try to lift weights that you can only do six to eight times.
Intensity
One of the reasons why some people are not able to put on muscle mass when they go to the gym on a regular basis is because they are not very intense. Too many people end up going to the gym and spending the whole time on their phone or talking to other people. Instead, you need to be completely focused on your workout and try to be as intense as possible. Increasing your intensity will help you to workout harder, which can burn fat and build muscle. You should also look to find a workout partner that has the same goals and can also keep you focused and motivated.
Get Rest
If you are trying to put on muscle mass, you need to make sure that you are getting as much rest as necessary. The worst thing that you can do when you are trying to get stronger is go to the gym everyday and lift the same weights. Ideally, you should get at least 72 hours of rest between exercises for each muscle group. This will help to ensure that your muscles are able to break down and start to rebuild. If you workout too frequently, you will end up not getting the rebuilding benefits, which will delay progress.
Talk to Your Physician
If you are struggling to put on muscle mass, you should also consider talking to your physician. There could be underlying issues that could affect your ability to put on muscle mass. The doctor may be able to suggest a variety of additional supplements, such as testosterone boosters, which could help you to build more muscle. Your doctor could also give other tips that could help to improve your diet and fitness regimens.
Ultimately, no two people are the same and the path to building muscle and getting fit is different for everyone. For those that are looking to get fit, it is important to listen to their body. By listening to your body, you will be able to pick up on signs of what is working and what is not. This could also help you to avoid injury and other setbacks.