Monday, January 14, 2019
• Berkely, CA 94704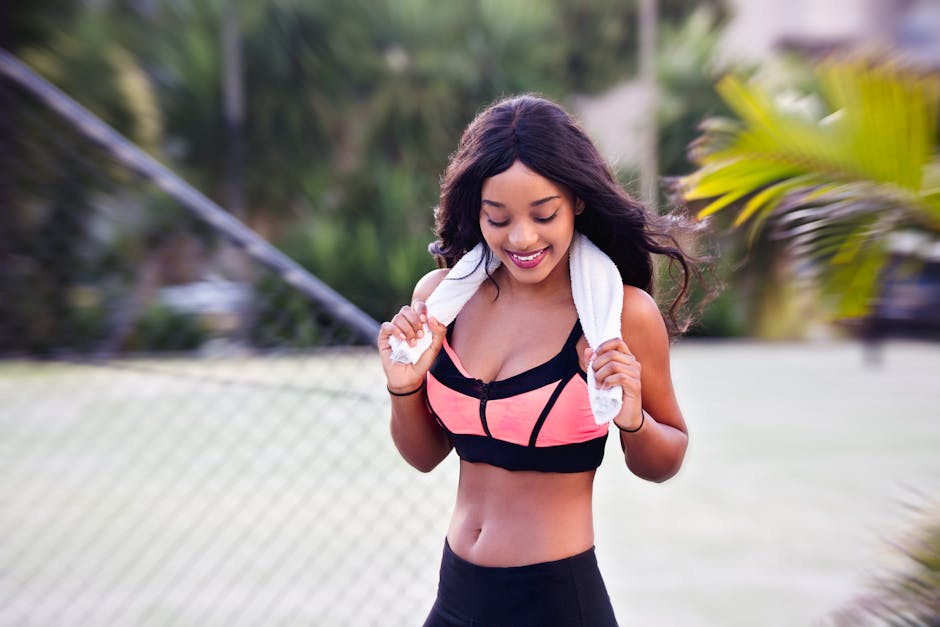 At its most basic level, losing weight is all about eating less calories than your body burns for energy. However, this does not necessarily mean that your weight loss has to be all about severely restricting calorie intake. If you want to shed some extra pounds while still enjoying all your favorite foods, you can take a few steps to increase your metabolism which is the rate at which your body uses energy. Some methods for boosting metabolism can involve unhealthy things like stimulant abuse, but there are also plenty of perfectly healthy ways of increasing your fat burning ability. Here are a few ways you can speed up the process of losing weight.
Try High Intensity Exercises
High intensity interval training is an exercise method that involves switching between rest periods and periods of intense activity. A common option is jogging slowly on a treadmill for a few minutes, sprinting for a half minute, then returning to the jog. Most types of high intensity exercise are cardio that require a lot of energy. High intensity training is useful because it triggers something called the afterburn effect. This means that your body elevates its fat burning rate sharply during the exercise, and it takes a few hours for your metabolism to slow back down. During the time period following the exercise, you continue to burn more calories even though you are not actually doing anything.
Sip Green Tea
A lot of supplements that supposedly burn fat are actually dangerous because they are stimulants that raise your heart rate to problematically high levels. However, a fairly safe way to boost metabolism with supplements is green tea. Green tea contains certain naturally occurring compounds called catechins. These interact with the digestive system and increase the rate at which your body burns fat. You can have up to eight cups a day without ill effects due to the relatively low levels of caffeine in green tea. This great way to burn fat is also useful because it has antioxidants that may reduce cancer risks. Since green tea has almost no calories, it is a useful way to replace cravings for sugary sodas that could tank your diet.
Build More Muscle
How much energy you burn each day is primarily regulated by how much energy your body needs to pump your heart, breathe, and do other basic functions of life. It turns out that the body needs more energy to sustain muscles each day instead of fat or other types of bodily tissue. Even when resting, muscular people burn more calories than a non-muscular person of the same weight. This means that you can increase the rate at which your body burns fat simply by putting on a little extra muscle. Keep in mind that just cardio alone does not lead to muscle growth. The most effective way to build muscles is through lifting progressively heavier and heavier weights. Another nice benefit of building muscle is that it is denser than fat, so a muscular person will look smaller than a non-muscular person at the same weight.
Switch to a Keto Diet
The keto diet has become popular lately because of its unusually impressive fat burning capacity. Ketosis is a process the body undergoes that causes it to burn fat for energy instead of burning sugar for energy. You can enter this state by eating a special diet that is high in fat, low in carbs, and moderate in protein. Now you may be wondering, how long does it take to get into ketosis? This varies by person, but you can enter this fat burning state after just a few days of being on the keto diet. A nice plus for this fat burning diet is that it lets you eat plenty of tasty foods like eggs, bacon, cheese, steak, and more.
Stay Chilly
The body burns a lot of energy to maintain a safe temperature, so being in cold environments automatically burns a little more calories. Interestingly, research finds that frequent exposure to cold causes the body to produce brown fat cells. This is a special type of fat that turns energy into heat instead of trying to store energy for later use. People who are in colder areas tend to have higher levels of brown fat storage, so they burn more fat at a faster rate. You can get this effect by keeping your heat off in the winter or spending time outside during the chillier months. Just remember to avoid excessive and dangerous exposure to cold because that may be life threatening.
Eat More Protein
Eating food might add more calories to your body, but it can actually also burn some. Your body has to use calories to properly digest and absorb all of the food that you eat. When it comes to boosting your metabolism with digestion, all foods are not equal. While carbs increase your metabolic rate by 5 to 10 percent and fats boost metabolism by 0 to 3 percent, protein causes your metabolism to rise by a whopping 15 to 30 percent. This means that you burn more fat when eating protein instead of fat or carbs. Protein is also important when dieting because it helps to prevent muscle loss if you are eating at a caloric deficit. This lets you keep more fat-burning muscle even while you eat less food.
These tips will increase the rate at which your body burns calories, so you will begin to use your fat reserves for energy instead of the food you eat. Keep in mind that it can take a little while for fat cells to shrink because they tend to hold onto water for a while after they empty of fat, so do not get discouraged if you do not notice changes immediately. By consistently eating less calories and burning more fat, you can end up dropping down to your goal weight.