Monday, June 24, 2019
• North Little Rock, AZ 72114
There are certain conditions which cannot be easily detected and require proper checkup. It is for this reason that the doctor prescribes you to visit a diagnostic center to get the testing done. The reports are given to you by the diagnostic center help to determine whether your condition is serious or just in the developing stage. If you want an early report, you may ask your doctor to help you out and refer to the procedure. However, there is a list of test carried out at the Center for different diseases. Some of the most common and famous tests carried out include the following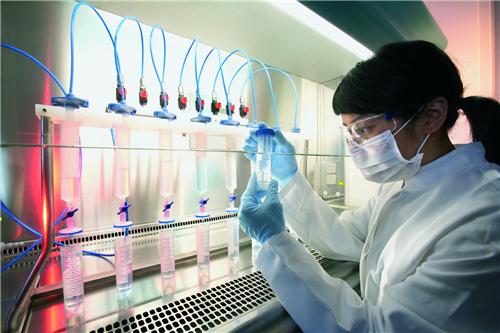 Mammography
The X-ray of breasts is referred to as Mammogram. This test shows if the person has any tumor or cyst in the breast. It usually takes a long time for the doctor to determine the presence of the cancerous cells. However, the professionals at the diagnostic center can easily discover the purpose and solve it. All the women above the age of 40, should get a mammogram once or twice each year. Not only aged but also young girls and teenagers are very much prone to the risk of developing breast cancer.
Echocardiography
This test produces live images to determine the movement of the chamber of hearts. It also provides images of other structures and valves of the body. The technician usually will use a small device on the skin to produce images of the movement. The movement helps to draw a clear focus on the functioning of the heart. Moreover, the benefit of Echocardiography is it does not cause any radiation.
Colonoscopy
This test is carried out to determine the health of rectum and colon. A narrow tube with a light on one end is used to carry out the test. The tube is known as the colonoscopy. It helps to determine cancer, swelling, ulcer and various problems of the colon. After attaining the age of 50, an individual may carry out colonoscopy once every ten years.
Bone density study
The bone density study is an X-ray which helps to determine the amount of bone loss in the body. You may come under various medications which may lead to bone thinning even without your knowledge. You are to suffer from bone loss if you are prone to osteoporosis. If you have been taking steroids for a long time, bone loss is sure to effect. Apart from that, you may also need to carry this test if you are a thyroid patient. Nonetheless, if you are aging, it is normal for your bones to become thin.
Magnetic response imaging (MRI)
Another prominent test carried out at the diagnostic center includes Magnetic response imaging (MRI). It captures the image of the internal body. Although the process seems to be similar to a DNA, the process has more specific detailing. This test ensures a clear view of the gallbladder, muscles, nerves, and bone.
If you are considering getting any medical health test done, you should prefer finding out a reputable diagnostic center near you. Make sure to choose one Center where hygiene is accurately maintained.