Thursday, November 15, 2012
• SAN DIEGO, CA 92103
From burning calories to cancer prevention, the benefits of an active love life go beyond the obvious. Ready to get some?




It won't take much convincing to follow this general rule, but you should be sure you know it anyway:
the
more
sex
you have, the healthier you'll be
.
Not only can it help your general mood (thereby reducing stress), but studies show there are tangible ways sex slows down the aging process, fights disease and even heals wounds. Here, a full breakdown of the ways getting it on can save you a trip to the ER.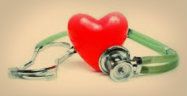 1. Sex promotes heart health
A study in the American Journal of Cardiology suggests that men who have sex twice a week have a lower risk of cardiovascular disease (CVD) than men who have less frequent sex. And this was true even after researchers adjusted for erectile dysfunction. Analyzing the health records of 1,165 men who were monitored for 16 years as part of the Massachusetts Male Aging Study, epidemiologists at the New England Research Institutes found that men who had sexual activity once a month or less were at 50 percent greater risk of cardiovascular disease than the men who had sex more than once a week.

"Our research found that a low frequency of sexual activity predicted new cardiovascular events," says Susan Hall, PhD. Hall says a number of possible factors could have contributed to the study's finding: The psychical capacity to have sex might be a marker for overall health, or the physical exercise from sex might directly protect against CVD. Or it might be that men who have regular sex enjoy improved health through stress reduction from a supportive relationship. Whatever the reason, it appears that sex is good for your ticker.

2. Doing it burns calories.
Due to its brevity, having an orgasm fries only two or three calories. But the prelude can burn quite a bit more, depending on your weight and the length and vigor of the lovemaking session. For example, a raucous romp uses about 5 METs (metabolic equivalents), a system for gauging the intensity of physical activity. (Sitting quietly, for comparison, is equal to 1 MET.) So, a 190-pound man would burn 413 calories in an hour of vigorous sexual activity. But since the average lovemaking session is about 20 minutes, you're talking about only around 150 calories. Still, that's more than double the caloric expenditure of sitting alone on the couch.

3. Sex is a natural sleeping pill.
As I personally know all too well, orgasm is a rather effective sleep aid for most men.

4. Sex stifles stress.
Research at the University of the West of Scotland shows that sex, like exercise, releases anxiety, lowers stress hormones, and can help people cope with mental pressure for at least a week. In the study, 46 men and women were put in a stressful situation involving speaking and working math problems in front of a tough audience. Participants were also asked to keep a diary of their sexual activity for two weeks prior to the test. Those who had sex were the least stressed out, and their blood pressures returned to normal faster after the public speaking test. "People who had penile-vaginal intercourse did twice as well as people who only masturbated or had no sex at all," says psychologist and lead researcher Stuart Brody.

5. A roll in the hay keeps the doctor away.
People who have sex once or twice weekly have stronger immune systems than people who have sex less than once a week, according to a study at Wilkes University in Pennsylvania by psychologists Carl J. Charnetski, PhD, and Francis X. Brennan Jr., PhD. In their book, Feeling Good is Good for You: How Pleasure Can Boost Your Immune System and Lengthen Your Life, they describe their study in which they took saliva samples from 111 college students and asked them about their frequency of sex over the course of a month. Analysis showed that the saliva of the students who had sex once or twice a week had 30 percent more of the antigen immunoglobulin A (IgA) than the saliva of students who had sex less often. "IgA is the body's first line of defense against colds and flu," says Charnetski. Other studies show that happy relationships are good for health. In one experiment reported in the New England Journal of Medicine, University of Pittsburgh scientists shot live cold viruses up the noses of volunteers. Those who reported having strong ties with lovers, friends, and family were the least likely to catch a cold.

6. Good love is better than a bandage.
Researchers at Ohio State University Medical Center inflicted minor blister wounds on the arms of 45 married couples during 24-hour visits on two different occasions. On the first visit, the couples were prompted to engage in a positive, supportive discussion. Two months later they returned and new wounds were administered, the couples were prompted to argue. Results showed that wounds healed nearly two times faster after the positive interaction.

7. More sex may turn back the clock.
Can having sex keep wrinkles away? British neuropsychologist David Weeks, MD, of Royal Edinburgh Hospital believes so. In a 10-year-long study, he interviewed 3,500 adults in England and the United States, and found that people who reported having sex four times a week looked about 10 years younger than they actually were. Pleasure derived from having loving sex releases hormones, including human growth hormone, that are crucial in preserving youth, he says.

8. Frequent orgasms may protect against cancer.
Several studies have suggested that frequent ejaculation over many years may decrease risk of prostate cancer. In one US study, 29,000 men, ages 46 to 81, were asked their history of sexual intercourse and masturbation between the ages of 20 and 49. Researchers at the National Cancer Institute analyzed the data and determined that the group of men who reported 21 orgasms per month was much less likely to have prostate cancer than men who averaged seven or fewer ejaculations per month. The researchers speculated that several protective factors may contribute: ejaculation may clear the prostate of carcinogenic secretions and the stress-reduction benefit from orgasm may limit potential harmful substances that could trigger cancer.

9. Love longer, live longer.
An Irish study published in the British Medical Journal in 1997 tracked the mortality of 1,000 middle-aged men over the course of a decade and concluded that sexual activity may have a protective effect on health. By comparing men according to age and health, researchers found that men who had the highest frequency of orgasms had a death rate 50-percent lower than men who did not ejaculate frequently.

10. Men who have more sex are—surprise—happier!
An Australian survey of 5,000 people showed that married men are 135 percent more likely to report happiness than single men, while only 52 percent of married women are happier than unmarried women. Could it have something to do with the fact that sex is easier for cohabiting couples? According to a national sex survey conducted by the University of Chicago, sexual activity is 25 percent to 300 percent greater for married couples compared to non-married people, depending on age.

SOURCE:
http://www.menshealth.com/sex-md/sex-health-benefits?cm_mmc=DailyDoseNL-_-1093540-_-11022012-_-ImproveHealth-body#ixzz2BQDfg2aS
Sunday, September 23, 2012
• SAN DIEGO, CA 92103
Sunday, September 23, 2012
• SAN DIEGO, CA 92103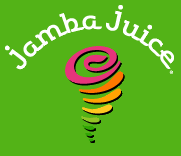 Wednesday, August 22, 2012
• SAN DIEGO, CA 92103

Style: # 503421-419
Color: College Navy/White
Price: $25.00
The US Hero (Donovan) T-Shirt: Show your support for the US forward!
Featuring team graphics and a classic cut, the US Hero QT (Donovan) Men's T-Shirt keeps you comfortable as you honor the international soccer star.
Benefits
Rib crew neck with interior taping for comfort and durability

Screen print at front and back for style

Standard fit that's not too loose, not too tight
Fabric: 100% cotton

Machine wash

Imported
Wednesday, August 15, 2012
• SAN DIEGO, CA 92103
Friday, July 27, 2012
• SAN DIEGO, CA 92103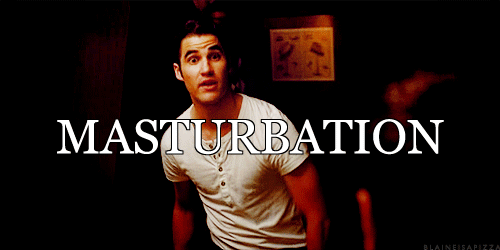 A new survey from adult product peddler AdamandEve.com reveals that 27% of Americans admit to masturbating once or twice a week.


Just a sec babe, I got to check up on my stocks & bonds
That number seems suspiciously low to us, especially since science has shown that being master of your domain can provide additional feel-great benefits. (Also because the people surveyed were browsing an adult toy website.)


"Masturbation is part of a healthy sex life," says Gloria Brame, Ph.D., a clinical sexologist. "It's totally safe and harmless. It's healthier than brushing your teeth every day."


And just as brushing your teeth should be a regular occurrence, so too should be cleaning your pipes. Here are 5 reasons to take matters into your own hands right now. (you can thank me later)

It prevents cancer. A 2003 Australian study found that men who ejaculated more than five times a week were a third less likely to develop prostate cancer. Disease-causing toxins build up in your urogenital tract and when you rub one out, you flush the bad guys out of your system, says Brame.


It makes you harder. As you age, you naturally lose muscle tone … even down there. Regular sex or masturbation works out your pelvic floor muscles to prevent erectile dysfunction and incontinence. "It keeps the angle of your dangle perky," says Brame. Aim to (ahem) arrive 3 to 5 times a week for rock-solid results.

It helps you last longer. Taking yourself to palm prom may help you stretch your sack sessions. "[Masturbating] an hour before a date will give you more control," says Brame. Train yourself by timing how long it takes you to orgasm, suggests Ava Cadell, Ph.D., founder of loveologyuniversity.com. If it usually takes two minutes solo, try for three next time. Or count how many strokes you need to get to your happy place. If you're spurting after 50, shoot for 60. "Most men can double the number of strokes and the time within one month," Cadell says. Practice makes perfect, right?

It ups your immunity. Ejaculation increases levels of the hormone cortisol, says Jennifer Landa, M.D., a specialist in hormone therapy. Cortisol, which usually gets a bad rap as a havoc-wrecking stress hormone, actually helps regulate and maintain your immunity in the small doses. "Masturbation can product the right environment for a strengthened immune system," she says.


It boosts your mood. Masturbating releases a slew of feel-good neurochemicals like dopamine and oxytocin that lift your spirits, boost your satisfaction, and activate the reward circuits in your brain. "An orgasm is the biggest non-drug blast of dopamine available," says Brame. "A brain scan of someone having an orgasm looks like a heroin addict's."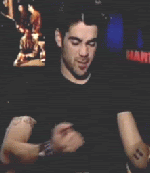 SOURCE:
5 Health Benefits of Masturbation | Men's Health News
Tuesday, July 10, 2012
• SAN DIEGO, CA 92103
Parched & Thirsty?
Dehydration occurs when your body does not have the proper balance of electrolytes and water. Warm weather - especially extreme heat - is a common cause. Loss of fluids, not drinking enough fluids, and excessive sweating, can all contribute to dehydration. Infants and children are at a greater risk of dehydration, as are the elderly and individuals with illnesses.
Know the Dehydration Risks that Summer can bring
Dehydration means your body does not have as much water and fluids as it should. Dehydration can be caused by losing too much fluid, not drinking enough water or fluids, or both. Vomiting and diarrhea are common causes.
Infants and children are more susceptible to dehydration than adults because of their smaller body weights and higher turnover of water and electrolytes. The elderly and those with illnesses are also at higher risk.
Dehydration is classified as mild, moderate, or severe based on how much of the body's fluid is lost or not replenished. When severe, dehydration is a life-threatening emergency.
Causes, incidence, and risk factors
Your body may lose too much fluids from:
Vomiting or diarrhea

Excessive urine output, such as with uncontrolled diabetes or diuretic use

Excessive sweating (for example, from exercise)

Fever
You might not drink enough fluids because of:
Nausea

Loss of appetite due to illness

Sore throat or mouth sores

Dehydration in sick children is often a combination of both -- refusing to eat or drink anything while also losing fluid from vomiting, diarrhea, or fever.
Symptoms
Dry or sticky mouth

Low or no urine output; concentrated urine appears dark yellow

Not producing tears

Sunken eyes

Markedly sunken fontanelles (the soft spot on the top of the head) in an infant

Lethargic or comatose (with severe dehydration)
In addition to the symptoms of actual dehydration, you may also have vomiting, diarrhea, or the feeling that you "can't keep anything down," all of which could be causing the dehydration.
Signs and tests
A physical examination may also show signs of:
Low blood pressure

Blood pressure that drops when you go from lying down to standing

Rapid heart rate

Poor skin turgor -- the skin may lack its normal elasticity and sag back into position slowly when pinched up into a fold by the doctor; normally, skin springs right back into position

Delayed capillary refill

Shock
Tests include:
Blood chemistries (to check electrolytes, especially sodium, potassium, and bicarbonate levels)

Urine specific gravity (a high specific gravity indicates significant dehydration)

BUN (blood urea nitrogen -- may be elevated with dehydration)

Creatine (may be elevated with dehydration)

Complete blood count (CBC) to look for signs of concentrated blood

Other tests may be done to determine the specific cause of the dehydration (for example, a blood sugar to check for diabetes).
Treatment
Drinking fluids is usually sufficient for mild dehydration. It is better to have frequent, small amounts of fluid (using a teaspoon or syringe for an infant or child) rather than trying to force large amounts of fluid at one time. Drinking too much fluid at once can bring on more vomiting.
Electrolyte solutions or freezer pops are especially effective. These are available at pharmacies. Sport drinks contain a lot of sugar and can cause or worsen diarrhea. In infants and children, avoid using water as the primary replacement fluid.
Intravenous fluids and hospitalization may be necessary for moderate to severe dehydration. The doctor will try to identify and then treat the cause of the dehydration.
Most cases of stomach viruses (also called viral gastroenteritis) tend to resolve on their own after a few days.
Expectations (prognosis)
When dehydration is recognized and treated promptly, the outcome is generally good.
Complications
Untreated severe dehydration may result in seizures, permanent brain damage, or death.
Calling your health care provider
Call 911 if you or your child have the following symptoms:
Dizziness

Lightheadedness

Lethargy

Confusion
Call your doctor right away if you or your child has any of the following symptoms:
Not producing tears

Sunken eyes

Little or no urine output for 8 hours

Dry skin that sags back into position slowly when pinched up into a fold

Dry mouth or dry eyes

Sunken soft-spot on the top of your infant's head

Fast-beating heart

Blood in the stool or vomit

Diarrhea or vomiting (in infants less than 2 months old)

Listlessness and inactiveness
Also call your doctor if you are not sure whether your attempts to give your child proper fluids are working.
Also call your doctor if:
An illness is combined with the inability to keep down any fluids

Vomiting has been going on for longer than 24 hours in an adult or longer than 12 hours in a child

Diarrhea has lasted longer than 5 days in an adult or child

Your infant or child is much less active than usual or is irritable

You or your child have excessive urination, especially if there is a family history of diabetes or you are taking diuretics
Prevention
Even when healthy, drink plenty of fluid every day. Drink more when the weather is hot or you are exercising.
Carefully monitor someone who is ill, especially an infant, child, or older adult. If you believe that dehydration is developing, consult a doctor before the person becomes moderately or severely dehydrated. Begin fluid replacement as soon as vomiting and diarrhea start -- DO NOT wait for signs of dehydration.
Always encourage the person to drink during an illness, and remember that a person's fluid needs are greater when that person has fever, vomiting, or diarrhea. The easiest signs to monitor are urine output (there should be frequent wet diapers or trips to the bathroom), saliva in the mouth, and tears when crying.
Sunday, July 08, 2012
• SAN DIEGO, CA 92103
About Strength Training / Workout Conditioning / Core Gymnastics
Strength training is a form of exercise aimed at building physical strength. While many confuse it with bodybuilding, the two are not synonymous. Strength training is focused on improving general health and fitness, while bodybuilding is focused solely on building muscle mass.
Squats, push ups and lunges are exercises commonly administered by strength trainers. We work with our clients to:
help them reduce body fat

burn calories more efficiently

build lean muscle mass - (REMEMBER: muscle mass inevitably decreases with age)
These exercises have also proven to be very powerful in reducing the symptoms and signs of various chronic conditions and diseases like arthritis, back pain, and osteoporosis. For these reasons, people of all ages are encouraged to book appointments with strength trainers; a good strength trainer will tailor exercises to meet each and every client's needs and abilities.


Monday, July 02, 2012
• SAN DIEGO, CA 92103
Don't miss out on this: Body Fat/Composition Testing - http://betterf.ly/sNPZU2 Distinguish how many pounds of fat you have and then monitor your progress through regular interval check up's ($20 or free for current clients).
About Body Fat/Composition Testing
Body weight alone is not a clear indicator of health or fitness because it does not distinguish how many pounds are fat and how many are muscle. But body composition helps describe the amount (and distribution) of fat and lean muscle tissue in the body. The popularity of body composition (as a measure of progress) is growing as people realize its value in determining health risks and showing progress, even when the scale doesn't.
Questions? Comments? Let's Discuss!