Friday, October 10, 2014
• SAN DIEGO, CA 92103
Elbow-to-Instep B
Next, lift right hand off floor, bend right elbow 90 degrees and reach elbow toward instep of right foot (as shown). Reach as far as you can without rounding back.
Main targets:
Deeper into hip flexors, butt, hamstrings, quadriceps, lateral calf.
External Torso Rotation with Reach
Return right hand to floor, then rotate torso to left and extend left arm to ceiling, palm out (as shown). Keep spine long, and continue reaching through back leg.
Main targets:
Deepens hamstring and gluteus stretch; adds shoulders, pecs, upper and lower back, internal and external rotators of hips and obliques. Enhances spinal mobility.
Internal Torso Rotation with Reach
Return left palm to floor, then, rotate torso to right, pressing through left palm and lifting right hand to ceiling, palm out, eyes follow (as shown).
Main targets:
Deepens hamstring and gluteus stretch; shoulders, pecs, upper and lower back, internal and external rotators of hips and obliques. Synchronizes thoracic spine mobility with lumbar spine stability.
Hip Flexor/Quadriceps Stretch A
Drop left knee and toe to floor, place hands on top of right thigh. Squeeze butt and slightly tuck pelvis, then press hands into thigh and push torso away, extending spine as tall as you can (as shown).
Main targets:
Hip flexors, quadriceps, abdominals.
Hip Flexor/Quadriceps Stretch B
To add to stretch, extend arms over head, reaching fingers to ceiling (as shown).
Main targets:
Deeper into abdominals, lats; adds biceps.
Hamstring/Calf Stretch
Finally, place hands on floor on either side of right leg, then shift hips back and straighten right leg, foot flexed, keeping back as flat as possible (as shown).
Main targets:
Hamstring and calf.
Friday, September 19, 2014
• SAN DIEGO, CA 92103
Post workout is an ideal time to eat a small meal with both protein and carbohydrates to help repair and build muscles and replenish your energy stores, respectively. It's best to eat within 60 minutes of finishing a workout because that's when your muscles are most receptive.
Chocolate Milk
Chocolate milk is an awesome post-workout snack and it's delicious, too. I like Organic Valley chocolate milk served ice cold after I go for a long run or do a power Vinyasa class. I pour it over a large glass of ice and savor it as I cool off. Research also shows that drinking chocolate milk after a strenuous workout may help lessen muscle damage and aid in recovery.
Strawberries and Cream
The cream is healthy Greek yogurt sweetened with stevia. I love Fage 2% Greek yogurt mixed with a small dash of stevia (or sweetener of your choice) topped with sliced strawberries. Or you can make a dip and swirl each strawberry in it. Greek yogurt is loaded with protein—between 15 and 20 grams per container depending on the brand and size—and strawberries have antioxidants that can also protect your cells against damage.
Banana Smoothie
Bananas are chock full of potassium which helps keep your muscles from cramping. Potassium is the main electrolyte that powers muscles and adding it to a whey protein shake makes for an amazing recovery drink. Whey's amino acids are quickly absorbed by muscles boosting recovery and growth. I make mine with 1 scoop of whey protein powder, 1 frozen banana, ice, and unsweetened vanilla almond milk.
Strong & Kind Roasted Jalapeno Bar
This new bar from Kind has 10 grams of protein and it's made with 100% whole ingredients: almonds, pumpkin seeds, hemp seeds, pea crisps (made with pea protein isolate), and spices. The jalapeno flavor has a great kick to it and there's no weird, chalky artificial taste like some protein bars have. Almonds are a good source of vitamin E and antioxidants which can help fight damage caused by inflammation. I find this bar is perfect after a strength-training workout as I always crave something savory after a good sweat. Great for when you're on the road and need to pack something with you easily.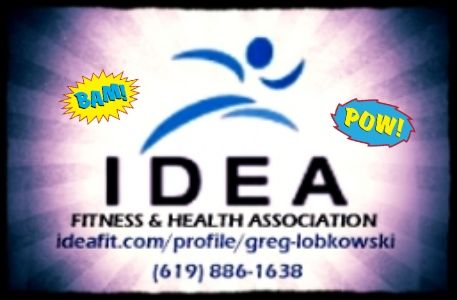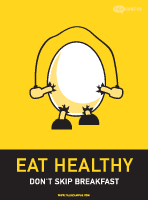 Monday, September 01, 2014
• SAN DIEGO, CA 92103
No, I haven't made the secret potion for enlarging your penis, but you really don't need that! All you need to know is how to use it, and while I trust that you know the basics, what you might not know are the inside tips shared amongst women. Keep in mind that most of these positions aren't just for enhancing size – they're amazing even if size isn't a worry for you.
1. The Sphinx
For the sphinx position lie on your stomach with your weight on your forearms with one leg outstretched behind and the other bent out to the side. Your partner will then be slightly on top of you, weight on his arms, entering you from behind.
The pressure of his body on your pelvis creates extra pleasure for you whilst enabling him to get deep inside of you.
(TO BE CONTINUED SOON)
Friday, August 29, 2014
• SAN DIEGO, CA 92103
Having a strong, toned back means so much more than looking slick in a halter dress (not that that's not awesome, too): Strengthening these muscles is key to good posture—or in most people's cases, reversing the sitting slouch brought on by too much desk time—and even staving off back pain. And improved posture has an unexpected aesthetic bonus: Your chest appears perkier when you stand up straight. It's for all these reasons that as a trainer I generally prescribe twice as many pulling exercises as pushing ones.
But what if you don't have all the toys of the gym—bars, cables, pulldown machines, or even dumbbells—at your disposal to facilitate said pulling? Try these smart moves, courtesy of trainer BJ Gaddour, author of Men's Health's Your Body is Your Barbell, instead. For each one, Gaddour recommends doing three to five sets of either 40 to 60 seconds of work, or three to five sets of 10 to 15 reps.
No-Bar Rows
You'll need to use your home's architecture for some of these moves. Rows option number one entails a pillar or pole and a towel. Thread the towel around the poll, and grip the ends of the towel in your hands. Walk your feet forward to lean back with arms extended; the further the lean, the greater the challenge. Brace through your core and pull your body up toward the pillar. You're basically doing the same thing as an inverse row done on a bar—just with a towel.
Hands-Free "Rows"
Creative rowing option number two requires a corner—and no hands. Stand with your back to the corner about a foot and a half away, elbows wide and resting on the walls, body tight and leaning slightly back. Press into your elbows and squeeze your shoulder blades together tightly to push your chest forward. Hold for a second, then slowly reverse the move. It's not quite as intense as a true row, but the more you concentrate your effort, the more you'll feel it work.
Faux Pull Ups
For this one, you're not actually lifting your body weight up (hence the "faux"), but instead using the floor for resistance. Place yourself facedown on the floor, arms overhead in a "Y" shape. Press palms firmly down and "pull" your body forward, head up between arms, in a pullup pattern. Then press back to the start position. Bonus: You won't need to mop later.
Deadlift Alternatives
Fire up your lower back and glutes without adding weight by using the hinging action of a deadlift and altering gravity with hip thrusts. Lie on your back, with legs bent and knees aligned over ankles, hands by your sides or under your lower back. Press your hips up toward the sky, clenching the glutes at the top (like you do with the standing-up portion of a deadlift). Lower down with control (like you do when you're hinging your hips back for a deadlift) and repeat. Keeping your shoulders on the floor (rather than elevated on a bench) gets your upper back in on the action, too.
Not enough of a burn?
Try the single-leg version. Setup is the same, but before you thrust, bring one leg into your chest, knee at a right angle. Extend through the glute of the leg that's still on the ground to press your hips up.
Saturday, August 16, 2014
• SAN DIEGO, CA 92103
Sunday, June 01, 2014
• SAN DIEGO, CA 92103
Get health and fitness tips at Greatist.com
Wednesday, May 28, 2014
• SAN DIEGO, CA 92103
Why is sleep so important?
Most of us agree that we don't get enough of it. But that dragging, heavy-lidded feeling isn't the only bad result of sleep deprivation – lack of sleep can lead to serious health risks. Short sleep duration is linked with overeating, diabetes and heart problems, depression and substance abuse, and an increased risk of nodding off at the wheel. (Drivers, take note: the CDC cites tiredness as a factor in up to 5,000 fatalities each year.)
What can sleep do for me?
Not only do healthy sleeping habits help reduce risk for sleep-related accidents and certain health conditions, there are also these upshots:
Lower stress and an improved mood
Increased ability to support a healthy weight
Improved physical abilities
Enhanced focus and memory capacity
Sufficient shuteye offers a number of health benefits like these, says the National Sleep Foundation.
How many hours are enough?

Different people need different amounts of sleep. One factor is age: adults generally find 7–8 hours adequate, while active school-age children can require as many as 11 hours. The quality of sleep also affects the quantity you need. Older adults, who often sleep for shorter spans, or those with frequently interrupted sleep won't feel as rested. And some research has also linked sleeping too much to higher risk for illness, accidents and mortality.
So the question is how to find the right number for you.
Get on track for better sleep.
The key to a good night's rest? Consistency – and a plan. The National Sleep Foundation outlines a strategy that includes setting a sleep and wake schedule and a regular bedtime routine. (Permission to pamper yourself: a comfortable room, relaxing hot bath and soothing music have all been shown to lead to better shuteye.)
To establish your personal sleep schedule, try recording sleep for even just a week to help identify your circadian rhythm, or body clock. If you find yourself waking up within 10 minutes of your target wake time without the use of an alarm, that's a good sign you're on track to healthy sleep.
TIP: Technology can help: for example, fitness devices are widely available that offer a window into things like your daily sleep quality and hours.
Saturday, March 01, 2014
• SAN DIEGO, CA 92103
VIDEO TUTORIAL: How to do Crunches on a Balance Ball