Tuesday, October 01, 2013
• SAN DIEGO, CA 92103
Saturday, September 14, 2013
• SAN DIEGO, CA 92103
Saturday, June 01, 2013
• SAN DIEGO, CA 92103

We all get stressed out sometimes, but if it feels like stress seems to rule your days, it's time to do something about it.

Why is reducing stress so important? Because stress isn't just problematic in the moment — it's a real health risk. The more stress, the more likely you will suffer physical ailments, from migraines to belly fat. Or even a heart attack. But before you get even more anxious about the long-term effects of chronic stress, try these several tried and true stress-reduction and relaxation techniques.
1. Breathe
Yes, breathing is second nature, but during stressful times, that's often not the case. Under a cloud of worry, many people hold their breath or have shallow breath, or tense up so much that it's actually difficult to inhale adequate oxygen. So the first way to turn your stress level down a few notches is to focus on your breathing. Sitting up, close your eyes and inhale and exhale, nice and easy, then repeat 10 times. Or, lie down, place a pillow under your knees, and put your hand on your belly to feel your breath rise and fall. You can say the words "rising" and "falling" in your head as you take in and release your breath.
2. Eat Chocolate
Having a bad day? A piece of dark chocolate might be just the nibble you need to brighten your outlook and reduce stress. In fact, a daily dose of dark chocolate (70 percent cacao or higher) is a proven antidote to stress (Plus, it can lower your risk of stroke, diabetes and heart disease). Cocoa beans are rich in flavonoids, an antioxidant, which counteract the anxiety-producing hormone, cortisol. If possible, opt for brands that offer the purest form, preferably organic and made from "single estate" or "single origin" beans. (Sorry, milk chocolate doesn't count.)
3. Reach for Soothing Scents
To calm those nerves in an instant, try inhaling aromas from bergamot, lavender or peppermint oils. Have a tension headache? Put one drop of lavender oil on your fingertips and massage your temples. To get the scent to permeate the room, add a few drops of essential oil to an unscented candle and light it. Not only will your space smell heavenly, this relaxation technique will calm your spirit in no time.
4. Take a Bath
Since ancient times, hydrotherapy has been practiced for its healing and restorative powers. To make your tub-time extra therapeutic, sprinkle in a handful of bath salts, turn down the lights, turn on some relaxing music and light an aromatherapy candle.
5. Get Moving
Even if it's the last thing you feel like doing at the moment, one of the quickest, most effective ways to reduce stress is to exercise. You've heard of a runner's high? The "high" comes from the endorphin's that our brains produce when we get our heart pumping. Low impact exercises — walking, swimming, biking, weight lifting, yoga or Pilates — are just as effective when it comes to boosting your mood, too.
6. Picture Peacefulness
When you feel tension throughout your body, calm those nerves by closing your eyes and picturing the most peaceful place you can imagine. Whether it's curling up by the fire, lying on the beach or staring at a moonlit lake with only the sounds of lapping waves and crickets, just the thought can bring you some measure of peace.
7. Apply Pressure
Stress can cause some serious aches and pains. To manage these physical ailments, try acupressure — a Chinese therapy in which pressure is applied to the meridians, or channels, in your body. It is believed these channels connect your organs, and, when one is blocked, can result in pain or illness. To alleviate the discomfort of a headache, apply your index and middle finger to your wrist, at the base of your palm in line with your pinky finger and hold firmly for 30 seconds. Repeat on the other wrist. Similarly, you can try the point between your big toe and the second toe. Try it — it works!
Monday, April 15, 2013
• SAN DIEGO, CA 92103
Weigh the Odds that Prostate Cancer Will Kill You
Last year, some 1,253,716 American men died of all causes. Only about 30,000 of them were followed by prostate cancer, and half of these men were in their 80's or older. To put that another way, even until very late in life, your odds of dying of anything but prostate cancer are nearly 98 percent. You don't have to be a Vegas bookmaker to see where you should place your bets.
Know the PSA Test's Limitations
Even the best-case, cherry-picked data on outcomes suggests that only a few asymptomatic men are saved by PSA screening. "You shouldn't be moved by the illusion that the test is any good," says Arthur Caplan, Ph.D., a medical bioethicist at NYU's Langone Medical Center, "or that the often unnecessary treatment it triggers won't carry a huge risk of side effects."
Put Family History in Perspective
"Because of PSA screening, we now have all these guys saying, 'I've got a family history of this disease--my dad had it, my brother had it,'" says Mary McNaughton-Collins, M.D., M.P.H., medical director of the Boston-based Informed Medical Decisions Foundation. "But you know what? If we keep doing PSA testing, more and more men will eventually have relatives who've been diagnosed."
Think "Little C," Not Big C
Many people still believe that cancer, unless it's stopped early, is a death sentence. "But as it turns out," says Caplan, "all of us, all the time, have cancer cells within us that our bodies are fighting constantly. Cancer is a minor, chronic condition that only occasionally flares into a major problem." Usually it's not the Big C we all fear, where you get it and whammo, you're gone." Much more often, it's the "little c."
Be Open-Minded About Another Diagnosis
For some extremely risk-averse men, a fear of dying of prostate cancer can be overwhelming. If this describes you, discuss your concerns with a trusted doctor. What's really troubling you may have less to do with future prostate cancer than current generalized anxiety disorder, a treatable condition characterized by out-of-control fears about health, family, and/or finances.
Friday, April 12, 2013
• SAN DIEGO, CA 92103
Saturday, April 06, 2013
• SAN DIEGO, CA 92103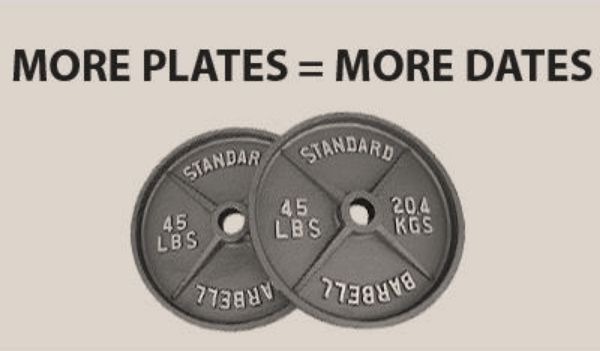 Monday, February 18, 2013
• SAN DIEGO, CA 92103
URBAN WARRIOR DASH IS A NATIONAL 5-MILE ASSAULT OF DEMANDING OBSTACLES SET IN THE HEART OF SAN DIEGO ON MARCH 2 2011
KEY RACE DAY INFO
Date:

March 2, 2011
Location:

PETCO Park
100 Park Boulevard
San Diego, CA 92101
Cost:

$85
Length:

5 miles
Size of Waves:

up to 425 people
Wave Times:
This event is a fundraiser and has Raised to Date:

$4,384,918.67
For more information, visit
Tuesday, February 12, 2013
• SAN DIEGO, CA 92103
Sportline's Step, Distance and Calorie Pedometer helps keep you on track to reach your physical fitness goals.
It features both a step and distance mode that allow you to track your steps taken and distance traveled, respectively.
This pedometer also features a calorie counter so you know how many calories you are burning while working out!

Counts up to 99,999 steps
Measures walking, hiking and running distance
Calculates calories burned
Records distance up to 100 miles/km with 1/1000 mile/km accuracy
Large, easy-to-read flip display with clock features
Displays distance in miles or kilometers
Sale Price Valid Until Closing, February 18th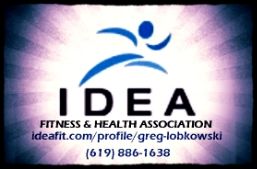 Friday, February 08, 2013
• SAN DIEGO, CA 92103
The most common nutritional supplement physicians recommend for shoulder pain relief is glucosamine and chondroitin. These two molecules occur naturally in the joints of all humans and are the foundation of healthy bones and joints. In a damaged joint, glucosamine and chondroitin are in short supply and the body doesn't have the raw materials necessary to build new cartilage. With regular supplementation, however, the body has an advantage and can actually repair damaged areas of the body. This is in sharp contrast to commonly prescribed non-steroidal anti-inflammatory drugs that only reduce inflammation temporarily and do nothing to improve the condition of the damaged joint.
Tuesday, January 01, 2013
• SAN DIEGO, CA 92103
The burpee (aka "squat thrust") is a full body exercise used in strength training and as aerobic exercise. It is performed in four steps, and was originally known as a "four-count Burpee":
Begin in a standing position.
Drop into a squat position with your hands on the ground. (count 1)
Extend your feet back in one quick motion to assume the front plank position. (count 2)
Return to the squat position in one quick motion. (count 3)
Return to standing position. (count 4)