Friday, July 27, 2012
• SAN DIEGO, CA 92103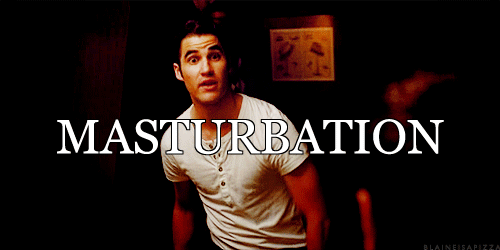 A new survey from adult product peddler AdamandEve.com reveals that 27% of Americans admit to masturbating once or twice a week.


Just a sec babe, I got to check up on my stocks & bonds
That number seems suspiciously low to us, especially since science has shown that being master of your domain can provide additional feel-great benefits. (Also because the people surveyed were browsing an adult toy website.)


"Masturbation is part of a healthy sex life," says Gloria Brame, Ph.D., a clinical sexologist. "It's totally safe and harmless. It's healthier than brushing your teeth every day."


And just as brushing your teeth should be a regular occurrence, so too should be cleaning your pipes. Here are 5 reasons to take matters into your own hands right now. (you can thank me later)

It prevents cancer. A 2003 Australian study found that men who ejaculated more than five times a week were a third less likely to develop prostate cancer. Disease-causing toxins build up in your urogenital tract and when you rub one out, you flush the bad guys out of your system, says Brame.


It makes you harder. As you age, you naturally lose muscle tone … even down there. Regular sex or masturbation works out your pelvic floor muscles to prevent erectile dysfunction and incontinence. "It keeps the angle of your dangle perky," says Brame. Aim to (ahem) arrive 3 to 5 times a week for rock-solid results.

It helps you last longer. Taking yourself to palm prom may help you stretch your sack sessions. "[Masturbating] an hour before a date will give you more control," says Brame. Train yourself by timing how long it takes you to orgasm, suggests Ava Cadell, Ph.D., founder of loveologyuniversity.com. If it usually takes two minutes solo, try for three next time. Or count how many strokes you need to get to your happy place. If you're spurting after 50, shoot for 60. "Most men can double the number of strokes and the time within one month," Cadell says. Practice makes perfect, right?

It ups your immunity. Ejaculation increases levels of the hormone cortisol, says Jennifer Landa, M.D., a specialist in hormone therapy. Cortisol, which usually gets a bad rap as a havoc-wrecking stress hormone, actually helps regulate and maintain your immunity in the small doses. "Masturbation can product the right environment for a strengthened immune system," she says.


It boosts your mood. Masturbating releases a slew of feel-good neurochemicals like dopamine and oxytocin that lift your spirits, boost your satisfaction, and activate the reward circuits in your brain. "An orgasm is the biggest non-drug blast of dopamine available," says Brame. "A brain scan of someone having an orgasm looks like a heroin addict's."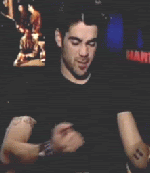 SOURCE:
5 Health Benefits of Masturbation | Men's Health News
Tuesday, July 10, 2012
• SAN DIEGO, CA 92103
Parched & Thirsty?
Dehydration occurs when your body does not have the proper balance of electrolytes and water. Warm weather - especially extreme heat - is a common cause. Loss of fluids, not drinking enough fluids, and excessive sweating, can all contribute to dehydration. Infants and children are at a greater risk of dehydration, as are the elderly and individuals with illnesses.
Know the Dehydration Risks that Summer can bring
Dehydration means your body does not have as much water and fluids as it should. Dehydration can be caused by losing too much fluid, not drinking enough water or fluids, or both. Vomiting and diarrhea are common causes.
Infants and children are more susceptible to dehydration than adults because of their smaller body weights and higher turnover of water and electrolytes. The elderly and those with illnesses are also at higher risk.
Dehydration is classified as mild, moderate, or severe based on how much of the body's fluid is lost or not replenished. When severe, dehydration is a life-threatening emergency.
Causes, incidence, and risk factors
Your body may lose too much fluids from:
Vomiting or diarrhea

Excessive urine output, such as with uncontrolled diabetes or diuretic use

Excessive sweating (for example, from exercise)

Fever
You might not drink enough fluids because of:
Nausea

Loss of appetite due to illness

Sore throat or mouth sores

Dehydration in sick children is often a combination of both -- refusing to eat or drink anything while also losing fluid from vomiting, diarrhea, or fever.
Symptoms
Dry or sticky mouth

Low or no urine output; concentrated urine appears dark yellow

Not producing tears

Sunken eyes

Markedly sunken fontanelles (the soft spot on the top of the head) in an infant

Lethargic or comatose (with severe dehydration)
In addition to the symptoms of actual dehydration, you may also have vomiting, diarrhea, or the feeling that you "can't keep anything down," all of which could be causing the dehydration.
Signs and tests
A physical examination may also show signs of:
Low blood pressure

Blood pressure that drops when you go from lying down to standing

Rapid heart rate

Poor skin turgor -- the skin may lack its normal elasticity and sag back into position slowly when pinched up into a fold by the doctor; normally, skin springs right back into position

Delayed capillary refill

Shock
Tests include:
Blood chemistries (to check electrolytes, especially sodium, potassium, and bicarbonate levels)

Urine specific gravity (a high specific gravity indicates significant dehydration)

BUN (blood urea nitrogen -- may be elevated with dehydration)

Creatine (may be elevated with dehydration)

Complete blood count (CBC) to look for signs of concentrated blood

Other tests may be done to determine the specific cause of the dehydration (for example, a blood sugar to check for diabetes).
Treatment
Drinking fluids is usually sufficient for mild dehydration. It is better to have frequent, small amounts of fluid (using a teaspoon or syringe for an infant or child) rather than trying to force large amounts of fluid at one time. Drinking too much fluid at once can bring on more vomiting.
Electrolyte solutions or freezer pops are especially effective. These are available at pharmacies. Sport drinks contain a lot of sugar and can cause or worsen diarrhea. In infants and children, avoid using water as the primary replacement fluid.
Intravenous fluids and hospitalization may be necessary for moderate to severe dehydration. The doctor will try to identify and then treat the cause of the dehydration.
Most cases of stomach viruses (also called viral gastroenteritis) tend to resolve on their own after a few days.
Expectations (prognosis)
When dehydration is recognized and treated promptly, the outcome is generally good.
Complications
Untreated severe dehydration may result in seizures, permanent brain damage, or death.
Calling your health care provider
Call 911 if you or your child have the following symptoms:
Dizziness

Lightheadedness

Lethargy

Confusion
Call your doctor right away if you or your child has any of the following symptoms:
Not producing tears

Sunken eyes

Little or no urine output for 8 hours

Dry skin that sags back into position slowly when pinched up into a fold

Dry mouth or dry eyes

Sunken soft-spot on the top of your infant's head

Fast-beating heart

Blood in the stool or vomit

Diarrhea or vomiting (in infants less than 2 months old)

Listlessness and inactiveness
Also call your doctor if you are not sure whether your attempts to give your child proper fluids are working.
Also call your doctor if:
An illness is combined with the inability to keep down any fluids

Vomiting has been going on for longer than 24 hours in an adult or longer than 12 hours in a child

Diarrhea has lasted longer than 5 days in an adult or child

Your infant or child is much less active than usual or is irritable

You or your child have excessive urination, especially if there is a family history of diabetes or you are taking diuretics
Prevention
Even when healthy, drink plenty of fluid every day. Drink more when the weather is hot or you are exercising.
Carefully monitor someone who is ill, especially an infant, child, or older adult. If you believe that dehydration is developing, consult a doctor before the person becomes moderately or severely dehydrated. Begin fluid replacement as soon as vomiting and diarrhea start -- DO NOT wait for signs of dehydration.
Always encourage the person to drink during an illness, and remember that a person's fluid needs are greater when that person has fever, vomiting, or diarrhea. The easiest signs to monitor are urine output (there should be frequent wet diapers or trips to the bathroom), saliva in the mouth, and tears when crying.
Sunday, July 08, 2012
• SAN DIEGO, CA 92103
About Strength Training / Workout Conditioning / Core Gymnastics
Strength training is a form of exercise aimed at building physical strength. While many confuse it with bodybuilding, the two are not synonymous. Strength training is focused on improving general health and fitness, while bodybuilding is focused solely on building muscle mass.
Squats, push ups and lunges are exercises commonly administered by strength trainers. We work with our clients to:
help them reduce body fat

burn calories more efficiently

build lean muscle mass - (REMEMBER: muscle mass inevitably decreases with age)
These exercises have also proven to be very powerful in reducing the symptoms and signs of various chronic conditions and diseases like arthritis, back pain, and osteoporosis. For these reasons, people of all ages are encouraged to book appointments with strength trainers; a good strength trainer will tailor exercises to meet each and every client's needs and abilities.


Monday, July 02, 2012
• SAN DIEGO, CA 92103
Don't miss out on this: Body Fat/Composition Testing - http://betterf.ly/sNPZU2 Distinguish how many pounds of fat you have and then monitor your progress through regular interval check up's ($20 or free for current clients).
About Body Fat/Composition Testing
Body weight alone is not a clear indicator of health or fitness because it does not distinguish how many pounds are fat and how many are muscle. But body composition helps describe the amount (and distribution) of fat and lean muscle tissue in the body. The popularity of body composition (as a measure of progress) is growing as people realize its value in determining health risks and showing progress, even when the scale doesn't.
Questions? Comments? Let's Discuss!

Monday, July 02, 2012
• SAN DIEGO, CA 92103
Wednesday, March 14, 2012
• SAN DIEGO, CA 92103
Massage has many important health benefits. In fact, massage can help you maintain physical, mental, and emotional well being, especially when it is part of your regular wellness routine.

The Health Benefits of Massage
Massage calms the nervous system and promotes a sense of relaxation and well being
Massage reduces tension and anxiety
Massage improves blood circulation, which delivers oxygen and nutrients to the cells
Massage stimulates the lymphatic system, which carries away the body's waste products
Massage prevents and relieve muscles cramps and spasms.
Massage therapy can help with pain management in conditions such as arthritis, sciatica, and (but not limited to) muscle spasms
Remind yourself of these health benefits if you start to feel guilty about getting massage!



Massage is not a good idea though if you have a fever, infections, inflammation, osteoporosis and other medical conditions. If you have any questions about whether a massage would be right for you, ask to speak to a massage therapist before you make your appointment.
Wednesday, March 07, 2012
• SAN DIEGO, CA 92103
Walking approximately 6–9 miles a week is associated with increased gray matter in the brains of older adults, according to a study published in Neurology
(2010; 75 [16], 1415–22)
"Just by walking regularly, and so maintaining a little bit of moderate physical activity, you can reduce your likelihood of developin
g Alzheimer's disease and spares brain tissue," Kirk I. Erickson, lead study author and assistant professor of psychology at University of Pittsburgh in Pennsylvania, told HealthDay.
Try walking to your local convenience store rather
than drive to the supermarket
The study participants were subjects in the Pittsburgh site of the larger Cardiovascular Health Cognition Study, a longitudinal study conducted over a 13-year period.

The Pitt researchers wanted to determine whether consistent moderate physical activity among older adults would be associated with cognitive health in later life. The scientists enrolled 299 adults with a mean age of 78 in 1989 and recorded the distance each person walked per week. Nine years after this measurement, investigators conducted MRI brain scans to measure brain size. At this stage, none of the participants exhibited any cognitive impairment. Four years later, approximately one-third of the subjects had experienced cognitive decline.

Try to include walking in your other fitness regimens
Data analysis showed that the individuals who walked a minimum of 6 miles per week had more gray-matter volume in the brain and only half the risk of developing cognitive impairment compared with less active subjects. Sections of the brain that retained more gray matter included the frontal and temporal brain regions, including the hippocampus and the entorhinal cortex. These brain regions can be subject to age-related deterioration. More gray matter in these areas is associated with reduced risk of developing dementia or mild cognitive impairmentMore physical activity, however, does not provide more benefits.

Try walking on the beach regularly
"That's because the size of our brain regions can only be so large," said Erickson. However, the improvements that can occur are important: "What we often think of as an inevitable component or characteristic of aging—memory decline and brain decay—is clearly not inevitable. There's plenty of evidence now . . . that shows that we can retain our brain tissue and retain our memories well into late adulthood by maintaining an active and engaged lifestyle.".
Try going on a hike at your local state or national park

Friday, February 24, 2012
• SAN DIEGO, CA 92103
Keeping Fit with Fiber
People don't often associate fiber with fitness—but they should! Eating small helpings of fiber-rich foods throughout the day is one way to get the body you want and one of the best ways to keep the body you want. To accompany regular workout routines, I work with my clients to devise a well-balanced nutrition plan. Plans will vary from client to client, but their daily fiber intake always remains the same:
38 grams of fiber a day for the adult male ages 18-50
25 grams of fiber a day for the adult female ages 18-50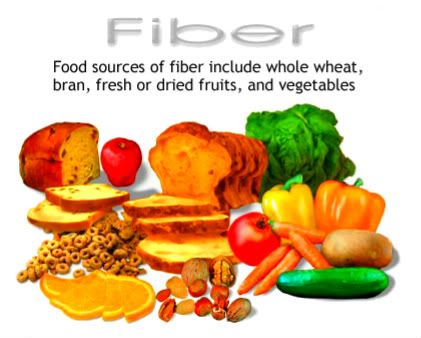 To obtain the above objectives requires adding a serving of fiber to almost every meal and snack. Dietary fiber is the indigestible part of plant foods that moves through the gastrointestinal tract, cleaning it out, aiding elimination and helping to prevent gastrointestinal disease. Moreover, fiber increases the satiety of a meal, adding bulk and substance to keep you feeling full longer.
Simply put: Fiber will fill you up and clean you out!
So eat several servings of fiber throughout the day to keep your tummy happy and your body fueled with energy. Here are 10 easy ways to boost your daily fiber intake: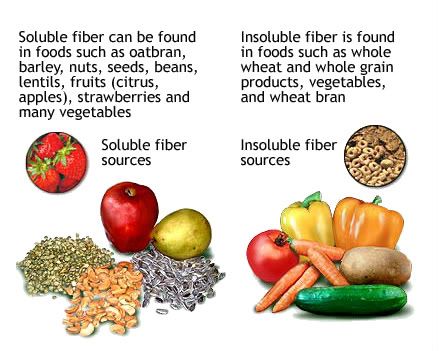 Add fresh berries to your morning meal

Have dried or fresh fruit for dessert at dinnertime

Add veggies and beans to ready-made soups

Toss a handful of finely chopped veggies into your morning eggs

Add raw nuts or cooked beans to a salad

Eat a whole fruit instead of drinking the juice

Be sure to eat the peels on your potatoes, carrot and fruits

Add a spoonful of a fiber supplement to your morning juice (like Metamucil©)

Swap iceberg lettuce for spinach or dark green lettuce varieties

Snack on crispy and delightful MultiGtain Wafers (be sure to enjoy with plenty of water)
I challenge you to incorporate more fiber into your diet today. Not only will you feel better, but you'll look better too! In the months ahead, I'll continue to add resources and helpful tips to this blog so that you can learn more about how nutrition and fitness work together to keep your body healthy.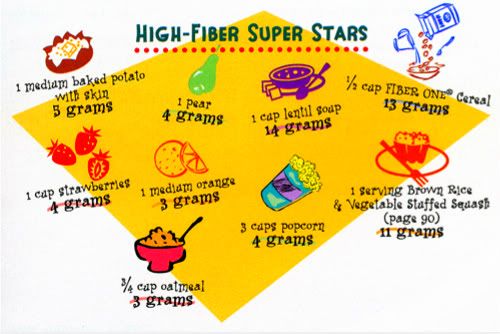 Monday, January 23, 2012
• SAN DIEGO, CA 92103
available at your local
REEBOK 12.5-LB. PAIR 'ADJUST-A-WEIGHT' SET
"GREAT" for anybody's In-Home Workouts
EASY-GRIP CONTOURED HANDLE

SIMPLY TURN THE DIAL TO ADJUST EACH WEIGHT FROM 3 TO 12.5 LBS.

Effective and convenient alternative to lifting traditional D-bells

SALES PRICE $29

thru Jan 29th only

(after sale $49.99)