Saturday, July 11, 2020
• Dhaka, DHA 1212, BD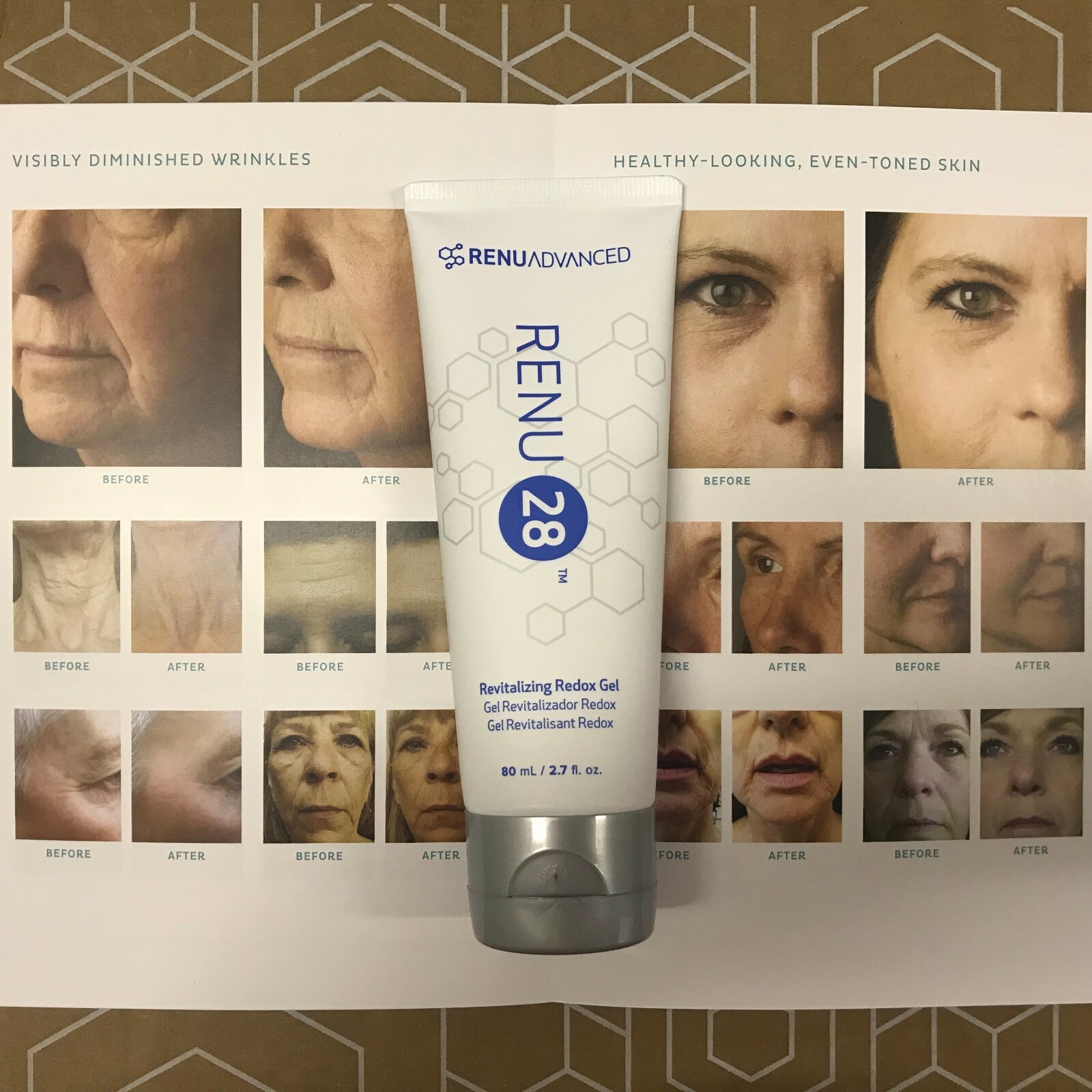 Redox signaling molecules are cellular messengers that support healthy cellular rejuvenation and repair damage of the skin. These messenger molecules are naturally occurring and are responsible for enabling proper cell communication within your body to ensure optimal immune system performance and cellular healing. Cells are not just at work internally; there are cells on the surface of all seven layers of the skin! These skin cells are continually dying off and being replaced by new skin cells, so it's essential to keep this rejuvenation process functioning but thriving. ASEA has discovered a revolutionary technology that replicates the body's own redox signaling molecules. With Renu28 Skin Revitalizing Gel, you can apply these active redox signaling molecules directly onto your skin, which improves the appearance of your skin and revitalizes your skin's health at the cellular level.
What sets Renu28 apart?
Skincare is a multibillion-dollar industry, flooding the market with options from face lotions to masks, oils, charcoals, acne treatments, and serums, to name a few. All of the skincare products you buy over the counter or online are technically cosmetics. Itmeans that the ingredients may affect the appearance of your skin, but they cannot change the skin cells. For instance, moisturizers, one of the most popular and daily-used skincare products; these water-based lotions, creams, gels, and serums prevent the skin from drying out by maintaining water levels use of added oils and other protective properties that smooth the skin. Still, they cannot technically change the skin or how it's structured or functions.
Renu28 Skin Revitalizing Gel is revolutionizing the way we think about skin health. No more covering up or tightening or spot-treating, or at least thinking that's what we are accomplishing. This gel is made using patented redox signaling technology and has been shown to make visible differences in the skin by making skin cells healthier.
Renu28can be used along with your current skincare regimen, or it can be used on its own, but if it's a part of your routine, the result will be bright, radiant, and healthy skin. There is nothing else like it on the market, or rather, it is in an exchange of its own.
How do you use Renu 28?
Renu28 is not just for your face. This whole-body skin therapy uses a patented process that replicates the body's own redox signaling molecules to revitalize your skin's health and appearance, with an increased ability to withstand everyday stressors. Renu28 topical gel goes on clear, dries quickly, and is basically odorless. It is also non-comedogenic, hypoallergenic, preservative- and paraben-free, and specifically designed to work at the cellular level with your body's natural processes, adding smoothness, evening texture, and increasing moisture to result in more vibrant, healthier skin.
To apply Renu 28, it is recommended that you shake the tube and gently apply a liberal amount of to a clean area of skin twice daily. You can use it on your face and anywhere on your body where a healthier-looking surface is desired.
Finally, we have the power to enhance our skin without the use of invasive techniques or expensive skincare products that only work on a surface level, if at all. You will not believe how simple it is to add this to your daily routine until you try it. With consistent use, you will see fresher, younger, and more hydrated skin.
Renu28 and Aging
As we age, stress and environmental toxins further weaken our defense systems, and normal cellular functions decline. This negatively impacts the body's ability to produce and maintain a proper balance of redox signaling molecules that affect the skin's natural ability to rejuvenate.
It was previously thought that there was no way to supplement these life-sustaining molecules, but after extensive research and testing, ASEA created Renu28 as a way to organize and stabilize active redox molecules outside of the body.
Until Renu28 topical gel was introduced to the market, there has never been a skincare product or supplement that could supply our skin cells with these signaling molecules, but ASEA took on the critical mission of creating Renu28 because as we age, the amount of time it takes for skin cell turnover doubles, and we lose these crucial molecules that keep our skin elastic, vibrant and supply blood blow.
How else is Renu28 effective?
The fact is that as we age, we experience an increase in the amount of fat we store in our bodies. As fat cells increase, they push up against the skin, creating an uneven surface or dimpling, or what we call cellulite. Cellulite is quite common and completely harmless. It's merely a skin condition that causes thick, dimpled flesh, particularly in the thigh, hip, and buttocks area, yet most of us tend to get a little embarrassed about exposing these areas, and that is okay. Luckily, Renu28 is clinically tested to be effective in improving skin elasticity, therefore reducing the appearance of cellulite.
In a 12-week trial led by Dermatest, 30 women applied Renu28 to a cellulite area twice daily, using enough product to require 30 to 60 seconds to massage it into the skin. The results showed a 15.81% reduction in the appearance of fat globule size and a 20.91% increase in skin elasticity. Renu28 has also been clinically proven to increase skin elasticity, smoothness, and moisture while decreasing eye wrinkle depth.
So, whether your skincare needs are attacking those embarrassing cellulite areas or fighting off wrinkles and fine lines, Renu28 is your answer, because it starts within your cells. After all, taking good care of your skin is about more than just your appearance. As the largest organ of your body, taking care of your skin means taking care of your entire wellbeing, and the only Renu28 revitalizing gel brings your health, vitality, and vibrant skin from the outside.