Wednesday, May 27, 2020
• Dhaka, DHA 1212, BD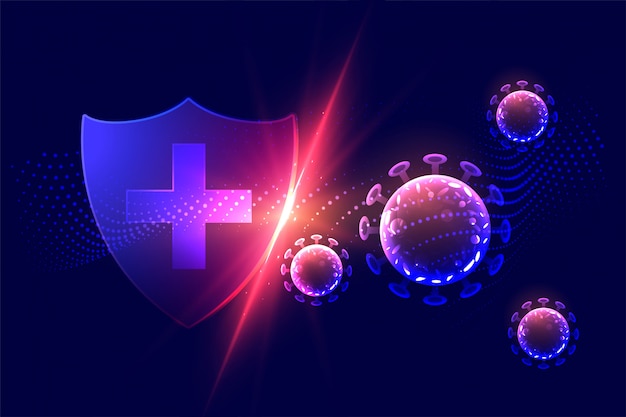 Introduction:
Antibiotics medicines are drugs used to prevent and treat bacterial infections. They are a powerful group of drugs that kill bacteria and inhibit their growth inside the body.
History of antibiotics
The first-ever antibiotic was discovered by Sir Alexander Fleming in 1928 during World War II. The discovery revolutionized the world of medicine and helped to save the lives of millions of injured soldiers. Penicillin helped to successfully control the spread of bacterial infections among World War II soldiers. Following, the use of antibiotics to treat bacterial infections became a common practice among health practitioners. Since then, many new antibiotics have been discovered for different specific types of bacteria.
In 1945, Alexander Fleming in his Nobel Prize acceptance speech said,
'Then there is the danger that the ignorant man may easily under dose himself and by exposing his microbes to non-lethal quantities of drugs, makes them resistant.'
However, soon after the discovery, antibiotic resistance became a substantial clinical problem and unfortunately, resistance has been observed to nearly all the known antibiotics.
Scope of the problem
Antibiotic resistance has risen to an alarmingly high level across the world. Since every passing day, resistance is reported against a new group of drugs and new resistance mechanisms are emerging globally. The use of unnecessary antibiotics without the prescription of a primary care doctor leads to the development of antibiotic resistance. Without prompt action, we might again end up in a post-antibiotic era, where common infections and minor injuries may once again take lives.
Recent developments
Some new antibiotics are also been discovered but none of them are expected to be effective against antibiotic-resistant bacteria. Antibiotic resistance is a global problem that requires efforts from all national and international organizations.
Impact of antibiotic resistance
Overdo of antibiotics prompts to the development of antibiotic resistance. The bacteria adapt with time and become super bacteria and the same antibiotics become ineffective against them. It is a serious concern because there will be no medicines to kill the bacteria and they will continue to harm the body.
When the first line of antibiotics becomes ineffective against bacteria, more potent and expensive medicines must be used. It leads to a longer duration of illness and hospital stay that increases the economic burden on families and societies.
Why bacteria become resistant to antibiotics?
With every dose of antibiotics, resistant bacteria continue to grow and multiply and repeated use of antibiotics increases the number of drug-resistant bacteria.
Antibiotics are not effective against viral infections!
The dilemma of the situation is that antibiotics are often prescribed against viral infections like the common cold, flu, sore throats, bronchitis, sinus and ear infections. This widespread use of antibiotics promotes the spread of antibiotic resistance. Therefore, antibiotics should always be used with caution, at the advice of a primary care physician.
Causes and threats
Today, antibiotic resistance is one of the biggest threats to global health. It can affect people of all groups regardless of their age group, gender or ethnicity. Antibiotic resistance can occur due to the following causes;
Naturally
Due to the misuse of antibiotics
Due to the overuse of antibiotics
Antibiotic resistance makes it harder to treat severe infections such as pneumonia, syphilis, gonorrhoea, salmonella, cholera, tuberculosis and many others.
Classification of antibiotics
Antibiotics are classified into two major groups based on the mechanism of their action
Broad-spectrum antibiotics
Narrow-spectrum antibiotics
Advantages of antibiotics
Since the time of their discovery, antibiotics have revolutionized the world of medicine, they have helped to save millions of lives. They have effectively helped to treat conditions such as rheumatoid arthritis, end-stage renal disease, hepatitis, syphilis, urinary tract infections, and others. Antibiotics do not work against flu, cold, cough and sore throats. Antibiotics are powerful medicines that fight infections by preventing bacterial growth or by destroying them.
Pros and cons of taking antibiotics
Pros of taking antibiotics
Antibiotics slow down the rate of bacterial growth and limit the spread of infection.
Antibiotics are critically important for surgeries and prevent the spread of infections. Primary care physicians prescribe antibiotics in pre-operative and post-operative patients.
Antibiotics are easy to use and fast-acting. They can be taken as oral medications or injections.
Cons of taking antibiotics
Regular use of antibiotics can lead to antibiotic resistance that causes antibiotics to become less effective.
Longer use of antibiotics has a detrimental impact on the body's immune system.
Antibiotics can cause a series of side effects on the body including digestive problems, bone damage, sensitivity to sunlight, hallucinations and many others.
Inappropriate use of antibiotics poses a serious threat to the health of our community. Use antibiotics when they are not needed makes the bacteria resistant to them and a higher dose is required.
Cold is a viral infection against which antibiotics are not effective.
Precautions
Following are the precautionary measures to prevent the development of antibiotic resistance;
Antibiotics should only be used on the prescription of a certified primary care physician.
Antibiotics should only be used if the benefits overthrow the possible side effects.
Never share or use leftover antibiotics.
Take care of your hygiene to prevent the spread of infections. Wash or sanitize your hands regularly.
Prepare your foods hygienically, wash fruits and vegetables before using them.
Store foods at a safe temperature and try to consume freshly prepared food.
Avoid close contact with sick patients.
Do not share personal items such as razors, combs, brushes, etc. with anyone else.
Always drink fresh and filtered water
Side effects of antibiotics
Our gastrointestinal tract is inhabited by the normal flora of bacteria that are beneficial for our health. The use of antibiotics kills the normal flora of the body and affects the digestive system. Some of the common possible side effects include;
Diarrhoea
Vomiting
Nausea
Indigestion
IN somnolence
Abdominal pain
Loss of appetite
Development of itchy rash on the skin
Coughing
Wheezing sounds
Tightness in chest
Problem in breathing
If you experience any of these symptoms, you might be suffering from antibiotic resistance. You should immediately consult a primary care physician.
Note:
Birth control pills reduce the effectiveness of antibiotics so always consult your doctor and seek advice about the use of possible alternatives.
How bacteria develop resistance against antibiotics?
Bacteria develop resistance against antibiotics by one of the following ways;
Bacteria can neutralize the toxic effects of antibiotics by changing their genetic makeup.
They have developed mechanisms to seal the toxic substances in a vesicle and export it outside their cytoplasm.
Bacteria can become resistant through mutation of their genetic makeup.
They alter the configuration of antibiotic attachment sites at the cell membrane.
When bacteria are exposed to antibiotic drugs, at least a few of them are always successful in developing antibiotic resistance. It then multiplies at an exponential rate and replaces all populations of killed bacteria. So it leads to the conclusion that exposure to antibiotics makes the surviving population of bacteria more likely to be resistant.
What steps should be taken to protect yourself and your community against antibiotic resistance?
Learn to use your antibiotics smartly and effectively. Your slight negligence can put you in some serious trouble. You can take the following steps to prevent antibiotic resistance;
Discuss your concerns about antibiotic resistance with your primary care physician.
Ask for any alternatives to antibiotics to treat the condition.
Follow the instructions of your primary care specialist.
Properly dispose of leftover medicines and do not share them with anyone else.
Never skip an antibiotic dose.
Never self-prescribe yourself antibiotics and never take antibiotics against viral infections.
Never take antibiotics prescribed from someone else, even if you have the same illness.
Role of probiotics in reducing antibiotic resistance
Probiotics are substances that boost immunity and improve health. The role of probiotics in improving immunity has been proved through experimentation. However, their role in preventing drug-resistant infections has not yet been established.
The future of antibiotics
World antibiotic awareness week aims to increase the awareness of antibiotic resistance in masses and to encourage good health practices amongst the general public and health workers. Government authorities and policymakers should take steps to avoid the emergence and spread of antibiotic resistance.
How healthcare professionals can prevent the development and spread of antibiotic resistance?
Primary health care specialists should take the following steps to prevent the spread of antibiotic resistance;
They should only prescribe antibiotics when the benefits are far greater than the possible side effects.
Always prescribe a specific antibiotic drug against the infection.
Educate the patients to use antibiotics as prescribed and the possible side effects of skipping the dose.
Collaborate with the staff and patients to promote the appropriate antibiotic use.
Proper hand hygiene prevents infection and the development of antibiotic resistance.
Dr.Hanif is a dedicated and compassionate Primary Care Physician. Dr.Hanif had demonstrated an aptitude for providing complete care to her patients' acute, chronic and health maintenance needs at Manhattan Medical Arts