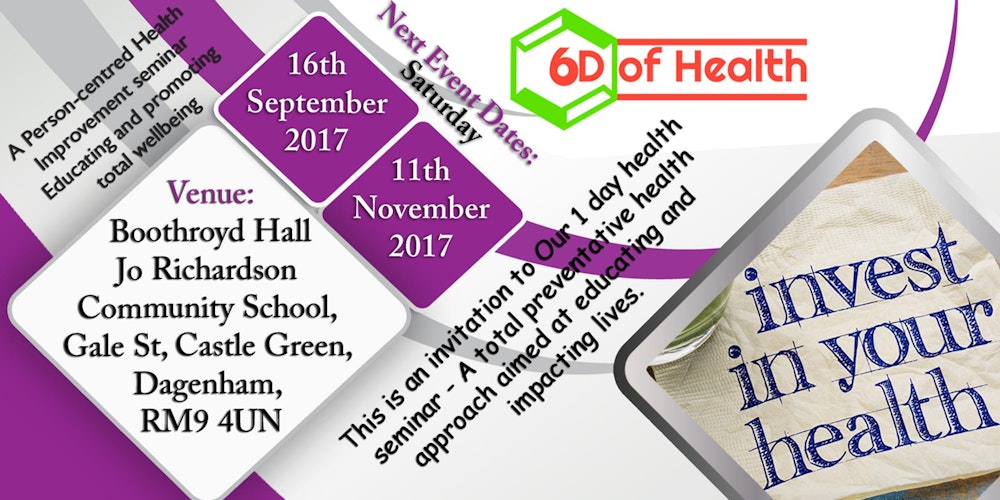 Chronic diseases are incurable diseases that has a protracted course as they last for more than three months in duration. The presence of more than two of such chronic diseases is called comorbidity. They are not necessarily diseases that will be lifelong ailments but many common chronic diseases can. Some examples of chronic diseases are asthma, diabetes, HIV/ aids, arthritis as well as mental disorders like stress and anxiety.
The World Health Organization (WHO) has warned of the growing concern of the chronic diseases as the new World Pandemia. Research carried out by the World Health Organization as shown that chronic disease prevalence could rise by 57% by the time we reach 2020. When you see the scope of chronic diseases it might not be too surprising when you learn that there is a rise of them in the world. However, with new medical technology and practices being introduced all the time it is surprising to learn that even first world countries are still struggling to tackle this challenge in crippling chronic diseases.
Chronic diseases are a problem all around the world and while some chronic diseases like heart disease, for example, are showing signs of slowing down in first world countries like the United States they are still leading causes of death in developing countries. In some parts of Africa for example heart disease is the second leading cause of death.
The leading cause of death is another chronic disease namely AIDS, showing what a large problem chronic diseases are. The types of chronic disease may differ from country to country but many of the leading causes of death all around the world are chronic diseases. However, it's important to note that not all chronic diseases result in death, but they can still have long reaching effects on people.
Why The Rise?
So why are chronic diseases rising? There is no one reason for the rise in chronic diseases but an aging population, lifestyle changes and accumulating risks in society are likely the key problems. Many of the society are going through population ageing. The percentage of today's older population (people aged 65 and over) is at the highest it's ever been, now people living longer isn't a bad thing.
However, with an aging population comes a growth in chronic diseases as the older you get the more likely you are to develop a chronic disease like arthritis. Well, this may not be so for those that have learned to live a healthy life. Learning the keys to vitality holds much to living diseases free life. Aging populations aren't just being seen in first world countries either they are being seen in countries all around the world including developing countries.
The other likely cause for the growth in chronic diseases is that as a society, particularly in more developed countries is that people are now generally leading more sedentary lifestyles. Now, what is a sedentary lifestyle you ask?
Lifestyle Changes
A sedentary lifestyle is basically a laidback lifestyle taken to the extremes, this is often confused with being lazy but many people who have a sedentary lifestyle do lead busy lives. For example, if you work in an office then you're going to spend most of your time sitting at your desk, aren't you?
You could be very busy and have a lot of work to handle, however, while you may be busy you aren't really being physically active. Basically, a sedentary lifestyle is a lifestyle in which you spend too much time sitting down or being inactive. Everyday activities like watch television, playing video games, searching the internet, using a smartphone or tablet and even things like reading a book can all fall into a sedentary lifestyle.
So, while it might seem you are very busy and active you're not being very physical, with the perceived importance and popularity of smartphones and social media these days (especially in first world countries) it's easy to see how people can fall into a sedentary lifestyle.
But leading a sedentary lifestyle can lead to you developing a chronic disease, the growing trend of sedentary lifestyles when coupled with other things like a poor diet or smoking, alcohol excess intake, substance misuseis one of the main reasons chronic diseases are still so prevalent today. Also, familial predisposition post risks in addition to the risk factors. Medical technology and science may be growing but on its own, it can only do so much.
Preventing The Rise Of Chronic Diseases
So how do we prevent the rise of chronic diseases? While some chronic diseases do have the risk of being hereditary, medical research yet to say with certainty whether our genetics can be a major cause of chronic disease.
While it's probable that it does increase your chances, your lifestyle and environment play an important factor as well. Therefore, one of the best ways to protect yourself from the risk of chronic disease is to stay fit and active and keep a balanced diet. Leading a healthy lifestyle means more than looking after your physical health though as many chronic diseases are mental conditions. It is important that you learn how to take charge of your health in various domains – physical, mental, emotional, familial, social and spiritual health.
Being active and exercise can also help alleviate stress, anxiety, and depression as well but it's also important to stay positive and indulge your hobbies as well. It's all about having a good balance of everything that makes up your lifestyle including diet, work, exercise, recreation etc. Even if you do suffer from a chronic disease changing your lifestyle habits can help you control it as well. To get regular updates of health related news, check our website, 6dofhealth.