Wednesday, March 14, 2018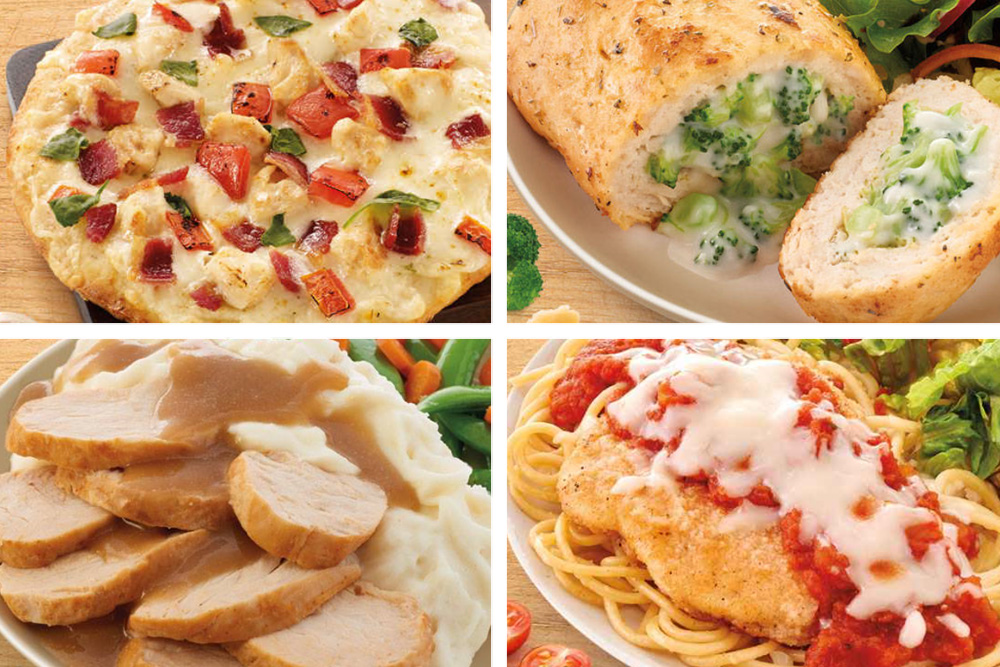 Dieters look forward to a cheat day. It's that one, single day in a week when they can indulge in all kinds of food as if there's no tomorrow. Knowing that they can always get back on their diet, they eat everything.
After working intensely to lose some weight, most dieters reach the brink of exhaustion. So when their cheat day finally comes. they just want to chill and relax.
You have probably felt this way before as well. After being on a strict and regimented diet plan, you just want to break free.
Trying to lose weight can be very stressful and frustrating. When you have reached that point, you need to breakaway. It doesn't mean you're giving up. It just means, you need a break.
Most diet plans understand the importance of breaking away. That is the reason why the leading diet plans incorporate a cheat day within their program. Nutrisystem does incorporate a cheat day just to give a dieter some motivation to follow its plan and get rewarded every so often.
Why Cheat?
A cheat day is a good way to relieve yourself from the rigors of a diet plan. For one day, you can give in to your cravings. Unfortunately, when you end up eating too much on your cheat day, there's a tendency to feel bad and guilty about it.
It's a natural tendency to feel guilty after a cheat day. After eating too much, who wouldn't feel guilty?
Indulging on a cheat day is acceptable. You just have to know how to do it right. If you don't know how to deal with it correctly, it could spell danger.
So stop feeling guilty after a cheat day. it's okay to go on a cheat day. You just need to be careful. Don't make up for a cheat day by eating poorly. Get back on your diet and move on. Take a good look at these tips that can help you get through a cheat day.
The Right Mindset For A Cheat Day
Be smart on your cheat day. Do not abuse the privilege of eating too much. Keep in mind that your cheat day is a break away from your diet.
Since it's called a cheat day, it really is just one day of break. So instead of abusing it, enjoy it.
You still need to plan your food choices carefully even if it's a cheat day. Even if your cheat day is just one day in a week, you will still have another one in the coming week. So take it easy.
You don't need to eat all your cravings in just one day. Skip that lemon meringue pie for next week. That way, you will have something to look forward to.
There really isn't any kind of food that's off the list on your cheat day. That's the whole point why it's called a cheat day. You can eat anything but with the right mindset, you need to incorporate the moderation into your cheat day eating.
Take Your Time And Eat Slowly
Having the freedom to choose a treat on your cheat day does not mean eating the entire pie. With the right mindset for a cheat day, you should be able to eat sensibly.
Don't gobble down your food. Eat slowly and savor the flavor. You are not making up for lost time. Instead, you are enjoying the moment.
Apparently, the simple act of eating slowly can help you lose weight. So why not eat slowly on your cheat day? Even if you have a lot of food lined up for the day, eating slowly will help you fill up without the guilty indulgence. Hence, you wouldn't end up with all the guilt after your cheat day.
Timing is Everything
Plan your cheat day. Plan it when there's a party or an occasion for you to eat with friends and family.
You won't end up being a party pooper if you plan your cheat day well. If you plan and plot it on a day with friends or family, you will truly enjoy every minute of it since you won't be too conscious of your food intake.
Also, the people around you won't feel so bad. Since you are eating and enjoying the food, no one is thinking about dieting or losing weight. No one feels miserable because you're trying to diet and everyone knows about it.
By timing your cheat days correctly, you can join the parties and enjoy the food. You can sit down with anyone and not make him or her feel bad about his or her diet.
Timing is definitely everything if you don't want to feel guilty after a cheat day. So plan your cheat day well and have a blast.
A cheat day works especially if you get back on your diet soon after. A weight loss program like Medifast can help you get back on a great diet. Plan your cheat day correctly and you will be relieved of the stress that comes with dieting.