Saturday, October 06, 2018
The myth is finally busted — exercise and ketogenic diets do work well together! There is a lot of talk going on regarding this topic, and most people tend to think that combining the two is almost impossible, but you are about to find out why these claims are false.

The reason why lots of dieters have divided opinions on the subject is mostly due to the keto flu. If you haven't heard of this term before, keto flu occurs when you start off your keto diet, and it has many side effects, including nausea, inflammation, insomnia, digestion issues and can reduce your physical activity. Though all of this is quite uncomfortable and unpleasant and appears to be an obstacle to maintaining a healthy daily exercise regime, it does not mean that it can stop you from working out while on a ketogenic diet.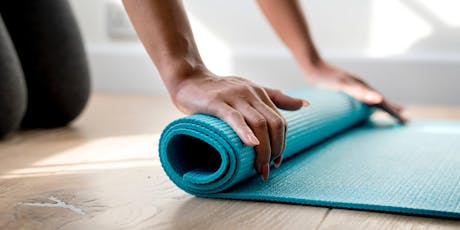 It is quite the contrary, as that low-intensity workouts will help you overcome this side effects if you are experiencing keto flu, and will improve your diet's results when you finally get into ketosis and maintain it. This is precisely the reason why the claims above are faulty and should not be taken seriously!


As mentioned, you may want to avoid high-intensity workout when you start your diet, but the reason for this is not that it will in any way harm your health. The real reason behind it is simple — you probably won't have enough energy for it! Keto flu tends to reduce your energy levels in the beginning, but if you feel that you are up to the challenge, you can feel free to carry on with your daily exercise regime just as you did before starting your keto diet!


Another thing to keep in mind when combining workouts and ketogenic diets is that you should adjust your food to the type of training you are looking to introduce to your exercise regime. Not all ketogenic diets will prove themselves beneficial when combined with your desired workout program. Keep in mind that there are three types of ketogenic diets and four types of exercises, and you can easily adjust them to your lifestyle.


The standard ketogenic diet (SKD) will work just fine with any of low-intensity or medium-intensity exercises, including jogging, yoga or hiking. This type of diet requires a maximum daily intake of 20-50 grams of net carbs. It is considered to be the strictest of the three diets because you will have to stick to this number of carbs per day. However, it works perfectly with these exercises, and it will give you the optimal results you are looking for!
Copyright: Photo by Holly Mandarich on Unsplash
The targeted ketogenic diet (TKD) has become athletes' favorite because it allows high-intensity workouts while staying in ketosis. The difference between SKD and TKD is that this type of diet will enable you to include two carb meals before and after your workout. Of course, it does not let you go crazy with your carb intake, and the amount you are allowed to eat is up to 50 grams of carb nets before and after the training.

These carbs should be fast-burning and keto friendly. The best thing about this diet is that it allows your muscles to recover after a high-intensity exercise, and provides you with enough energy to maintain your workout regime.

The last, but not the least, type of keto diets is the cyclical ketogenic diet (CKD). This type of food may be the best choice for bodybuilders and weightlifters because it allows two "cheat days" a week. This means that you would follow a strict keto diet throughout the week, and then stack up on carbs for a day or two. The reason why this diet works so well with these types of exercise is that it provides you with optimal energy levels needed for intensive workouts, while still allowing you to stay in ketosis.

As you can see, ketogenic diets combined with any exercise work like a charm! Depending on the type of keto diet you choose, you can easily implement any workout in your daily exercise regime. Keto diets are usually associated with cardio, meaning that they will be a perfect choice if you enjoy swimming, cycling or any recreational sports. But on the other hand, if your go-to type of exercise is lifting weights or bodybuilding, you surely won't be at a loss if you decide to try out CKD or TKD.

As is the case with everything else in life, balance is everything! Once you find that perfect balance in both your diet and your workout, you will be amazed by what you can accomplish. All you need to do is get to know your body and follow its orders!