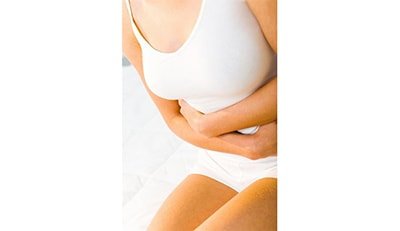 Rectal bleeding is one of the main symptoms of Diverticular disease that can occur due to three conditions that involve development of small pockets alongside the lining of the colon: diverticulosis, diverticulitis, and diverticular bleeding.
Diverticulosis
In this condition the tiny pockets or the diverticula are developed in the lining of the bowel. They are generally formed when gas, waste, or liquid, causes pressure on the weakened spots of intestinal walls. Constipation or straining during a bowel movement could be the main cause behind diverticula. More often than not, it is the lower portion of the large intestine, known as the sigmoid colon that is affected by diverticulosis.
Although a common problem in people over 60, Diverticula may or may not be associated with symptoms. In 20% of the patients there could be complications like rectal bleeding or diverticular infection.
Diverticular Bleeding
Any chronic injury to the small blood vessels near the diverticula can trigger diverticularbleeding. In this case the pouches developed alongside the wall of the large intestine start bleeding. As a result you may start passing a lot of blood along with your stools. There are chances that this bleeding might stop on its own. But if it doesn't it is always better to see a doctor immediately.
Diverticular bleeding is generally diagnosed through a physical examination and a few other tests such as angiography and Colonoscopy. The bleeding may be sudden and might include clots. However, there may not be any associated pain.
Diverticulitis
Any inflammation or infection in the diverticula can cause Diverticulitis. The most common cause for this condition is the outpouchings getting blocked with waste, triggering a buildup of bacteria that might cause the infection. The symptoms may include chills or fever, painful cramps in lower abdomen, and alternating constipation and diarrhea. However, most people with diverticulitis may show no symptoms at all.
A physical examination with some X-rays, ultrasound testing, CT scanning, colonoscopy and sigmoidoscopy may be required to diagnose diverticulitis. If left untreated, it can lead to serious complications such as the development of a perforation or tear of the intestinal wall or fistula. Any of these conditions might necessitate a surgery.
Eating a high-fiber diet and maintaining good bowel habits can help you prevent the diverticular disease or at least reduce the complications arising from it. You should drink plenty of water, have a regular routine of exercise and avoid any kind of straining while passing bowels.
You need to eat at least about 20 to 35 grams of fiber every day, whether you have diverticula or not. Some of the foods that are rich in fiber are whole grain breads, crackers, and cereals, brown rice, bran products, cooked dried peas and beans, berries, fruits, and vegetables such as cabbage, broccoli, carrots, spinach, squash, beans, and asparagus.
Apart from eating high-fiber food and drinking plenty of water, you should also monitor the changes in your bowel movements and try and get adequate rest and sleep.
Problems such as rectal bleeding can be painful. Consulting a doctor is very important if you want to avoid complications.