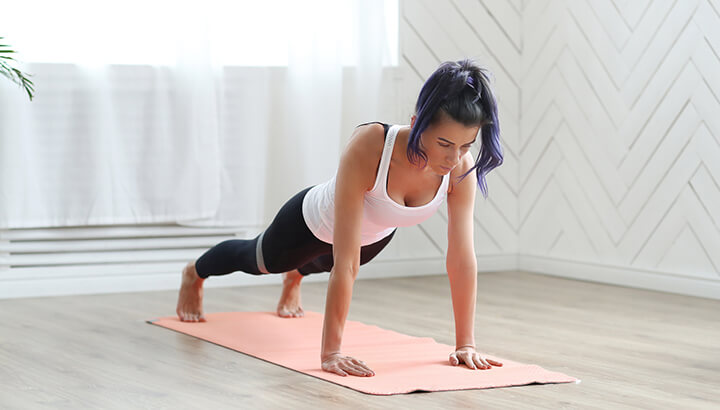 We all know that "exercise" is good for our health.

But starting an exercise routine and sticking to it is much harder.

Every year people often set a New Year's fitness resolution goal to a join a gym, start working out to get in better shape.

But experts says summer might actually be the best time of year to conquer a new exercise regimen.

In the summer, you can take your workout outdoor and enjoy natural sunlight and even the nice breeze.

The sunlight can offer you vitamin D and may even boost your mood. "Working outdoors leads to enhanced feelings of energy and diminished fatigue, anxiety, anger, and sadness compared to similar activity conducted indoors," Parr said on CNN.com

This will help get past the early phase of working out, and you'll have a higher chance of sticking to your working routine.

So, are you ready to take your workout outdoor?

Here are 10 best exercises you can do outside with your body resistance alone. These exercises will improve your cardiovascular fitness, built strength, and tone your body all over.

So if you're ready to start, grab a bottle of water and your exercise towel, and let's get started!

10 Best Full-Body Exercises You Can Do Anywhere

Perform each exercise for 10-12 reps, except for the push-ups and pull-ups. You can do as many reps as you can with those 2 exercises. Complete 3 rounds total.

1. Burpees
2. Jumping jacks
3. High Knees
4. Squats
5. Lunges
6. Push-ups
7. Triceps
8. Plank
9. Crunches
10. Pull-ups

These exercises are equipment free and perfect to do outside or anywhere.

Courtesy to Fitwirr.com, for the image and this list of exercise.