Thursday, October 03, 2019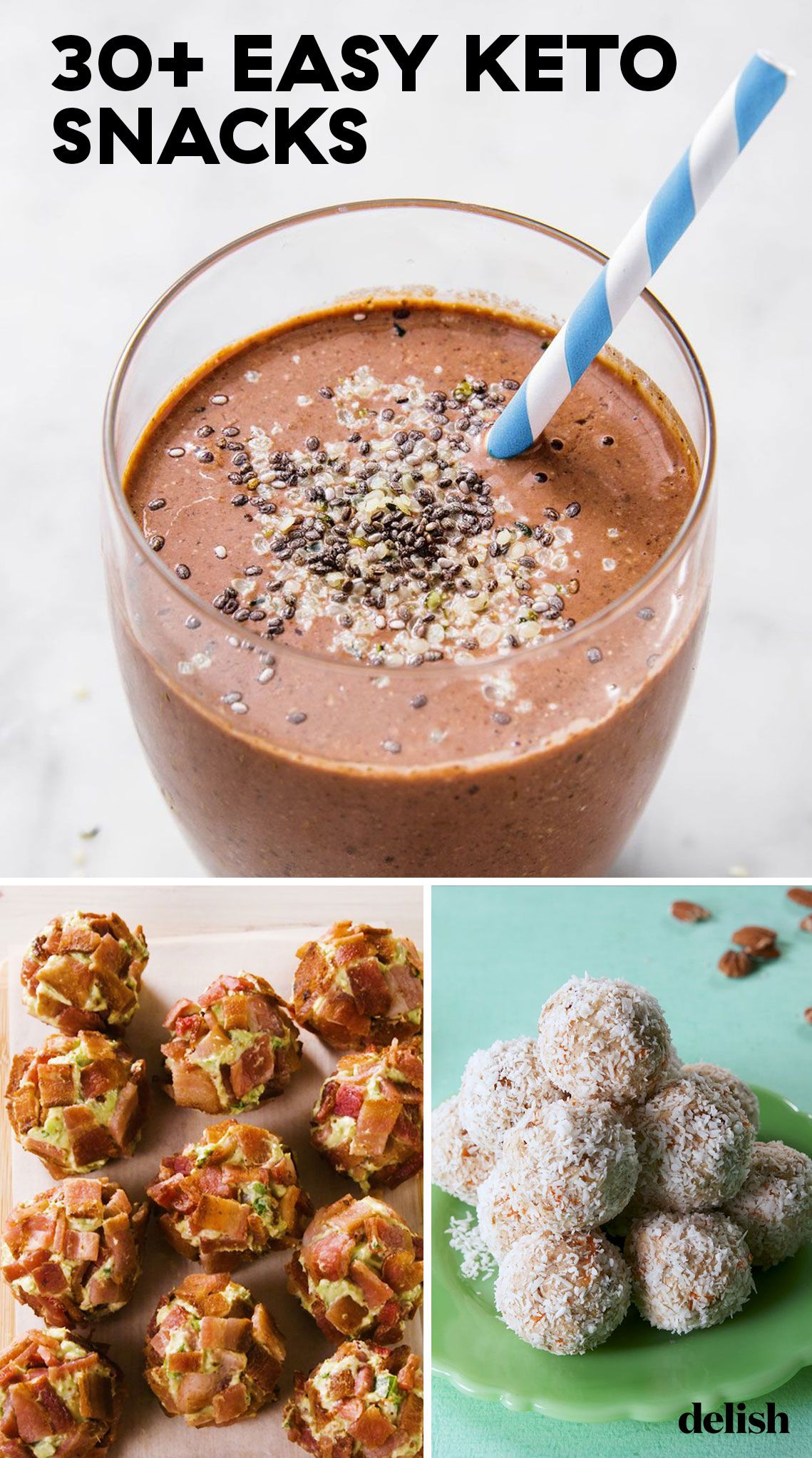 The ketogenic diet or keto diet for short is a very popular diet that focuses on very low carb intake and a relatively higher intake of fats. By the drastic reduction of carbohydrates from your diet, your body enters a metabolic state called Ketosis. In the state of Ketosis, our bodies become very efficient at fat burning. In the absence of carbs, the body, effectively, starts to decompose the fats in our body for energy.
Numerous studies have been done to assess the effectiveness of this diet, and the results are quite encouraging. Many studies show that a keto diet can have great potential in curing diabetes and regulating your blood glucose levels. And it can also be effective in the prevention of diseases like cancer and epilepsy.
A ketogenic diet is also a great option for people who are looking to lose weight. This simple diet can help you lose fat and get your body well-toned, especially if you add extra proteins to your diet.
For any diet you need to have some light snacks in the middle of your meals to keep your body refueled, but what foods are permissible for a ketogenic diet and which foods aren't? Here is a list of some basic snacks that you can easily get from any store and eat on a ketogenic diet.
l.Think! Chocolate Peanut Butter Pie Bar
Apart from many other sweets and snacks, "think!" is also investing in the health market. They have recently launched a chocolate and peanut butter energy bar that is keto-approved. This energy bar is the perfect snack for a keto diet as a single serving has a fair amount of healthy fats, 10 grams of proteins and only four grams of carbs.
The Think! Keto protein is gluten-free and GMO-free, and it doesn't have any artificial sweeteners. The amount of sugar in a single serving is also very low, coming in at only 4 grams. And, this amazing snack tastes exactly like Reese's peanut butter cups, yet it is very healthy.
l.High Key Mini Chocolate Chip Cookies
High key is one of the leading brands in the food market, and they specialize in making various keto-approved snacks. One of their best sellers and most amazing snacks is their mini chocolate chip cookies. These delicious cookies are made to have a very low amount of carbs, and they are a delicious snack for a keto diet. These gluten-free and naturally sweetened cookies have only two grams of fat in one serving, while one serving has 13 grams of fat and three grams of protein.
l.EatingEvolved Keto Cups
EatingEvolved, also known as Evolved, is another popular food brand that specializes in making keto-approved snacks. Their range of new Keto cups makes for some of the best snacks for a healthy diet. These Keto cups are made from 100 % pure cacao, and they are filled with different fillings that are good for a keto diet.
The original flavor comes with coconut butter-filled in the cacao cups. One serving of this amazing snack has about 13 grams of fat and only two grams of carbs. These keto cups don't have any added sugar, so be aware because the 100% cacao can be quite bitter.
l.Whisps Asiago and Pepper Jack Cheese Crisps
Cheese is a great food that you should maximize in your keto diet. You can also get some delicious cheesy snacks for the supermarket. One of my favorite cheese snacks that also happen to be perfect for a keto diet is cheese crisps. Whisps is a popular brand, and their pepper jack and Asiago cheese crisps are one of the best in the market.
l.Keto Trail Mix
Nuts are one of the best snacks to munch on when you are following a keto diet. Most nuts naturally have nutritional stats that are perfect for a keto diet. Most nuts have 75% fats, 20% proteins and 5% carbs. Just be aware of cashew nuts that have a fairly large amount of carbs. You should get a pack of keto trail mix, which has a lot of amazing nuts and other snacks that are keto-friendly.
l.Fruits
Though many people have the misconception that fruits are not allowed on a keto diet, in reality, if you choose the right kind of fruit you will be able to improve your keto diet and get some amazing and delicious nutrition. Avocados, grapes, tomatoes, olives, raspberries, strawberries and blackberries are some of the best foods for a keto diet.
l.Super Snack Time's Pizza in a Bag
Super snack time's pizza in a bag got a lot of popularity recently because of its incredible taste that is exactly like actual pizza. On the plus side, this snack is also keto-friendly and if you are feeling a little bored from your normal keto diet, then a pizza in a bag can be an epic way to lighten things up and get rid of any midnight pizza cravings. One serving of this snack contains about eight grams of fat, four grams of protein, and only two grams of carbs.
l.Pizzelles
Pizzelles are a very delicious and popular Italian snack that is similar to pancakes. It is super easy to make. Low carb and super light pizzelles make for the perfect keto snack. All you need to have is a pizzelle maker, and you can use a keto pizzelle mix that you can get from the supermarket.Refer to this site here to learn more about pizzelles, how to make them and low carb pizzelle recipes.
l.Beef Biltong
Biltong is actually a form of dried and cured meat; the place of origin of it is South Africa. Don't confuse this healthy and nutritious snack with jerky, as it is very different from it. Biltong is actually a keto-friendly snack, and it is a great way to fulfil your protein needs as well. A single serving of this nutritious snack can have 16 grams of protein and a very little amount of carbs.
l.Quest's Baked Protein Chips
Quest is a household brand when it comes to healthy snacks, and they make some amazing keto-friendly snacks. Their potato chips are super delicious and filled with protein. The chips are also baked instead of being fried to keep them healthier. This amazing snack is available in numerous flavors, but I would suggest the sour cream and onion flavor, which is the best in my opinion.
About the Author:
This post is written by Line Arias who has been working as a nutritionist for ten years now. She recently collaborated with health and fitness spa, NYC, and since then, she has been working on weight loss' meal prep plans.