Monday, December 10, 2018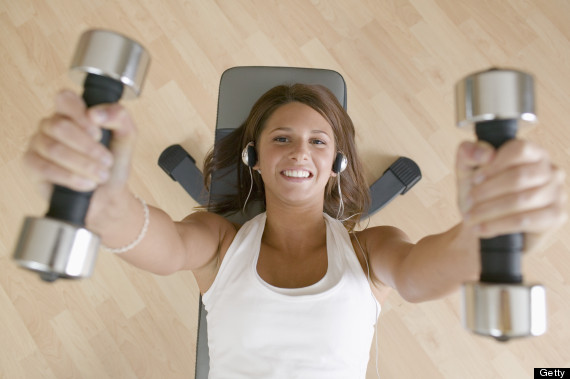 You know that a regular exercise program is important for staying in shape and keeping your body fit and healthy. There are so many ways to work out, which means it may take some trial and error to find the activity and program that you love best. But one of the best things you can do while you work out is to listen to music. There are many reasons why and here is some of the best:
You Can Work Out For Longer
Research has found that when you have music playing while you exercise, you can go for longer than people who exercise without. One study found a significant difference in how long a person could run while listening to music compared to running without it. Researchers say that these results are likely to be similar for people who dance, swim, bike, or even garden as their form of exercise.
It Boosts Your Speed
Studies have found that not only can music motivate your work out longer, but it can also help increase your speed. In fact, listening to music with a fast tempo increased speed in some study participants by as much as 16 percent. That includes for those who were walking and those who were biking. It's important to note that for the best results, music should have a fast tempo and beat - slower music won't produce the same effect.
It Provides Distraction
For those who don't love exercising or who are reluctant to give it a go, music can provide the much-needed distraction to power through. Listening to music takes some of the attention off the physical nature of the workout so that one is able to get it done and perhaps even enjoy it to some extent. Playing music that is enjoyable is a good idea since listening to music that isn't pleasing to the ear can be enough of a deterrent that someone may throw in the towel early rather than finishing the workout.
It's a Mood Boost
Listening to a favourite playlist is a great way to elevate mood and happy people tend to be more willing and motivated to fit exercise into their busy schedule. And research proves time and time again that exercise drives endorphin production and that improves mood too. If you're having a tough time or need a break, listening to workout music downloads out can help distract you and help you feel good again.
It Drives Excitement
Anyone will tell you that taking the time to exercise is so much easier when you're excited for it and looking forward to it. Using music to build excitement is easy to do and helps people want to get moving. There's something about the right beat and song that makes a person want to move and finding that makes working out something fun and anticipatory.
It Aids in Recovery
While an upbeat tempo can help during a workout, something with a slower beat has been shown to aid in recovery after an exercise session. Researchers have found that using slower tunes during cool down and stretching can speed recovery and aid in a return to normal activity after exercising.
For people who exercise outdoors, use caution when listening to music is important for safety reasons. No matter where you exercise, be sure your music isn't so loud that you aren't aware of what's going on around you. At the right volume, music may be just what your workout is lacking.