Friday, January 15, 2016
• Pine Bush, NY 12566
From boot camps to SoulCycle to early morning dance parties, there's no shortage of fitness trends with a devoted, young, fit following. But when it comes to exercises that even the oldest and most out of shape can (and should) add to their workout repertoires keep it simple. Here are the 10 best exercises you can start doing today – and stop doing, well, never.
1. Walking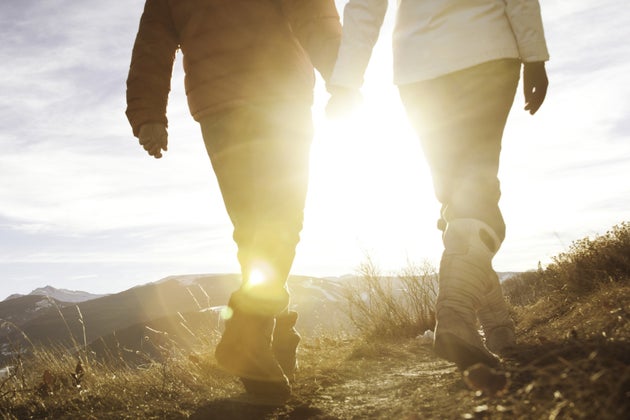 The votes are in, and the consensus is clear: Nothing quite beats walking. The exercise is functional (you can do it to get places), accessible (no gym needed) and suitable for all ages and abilities. Best of all? Walking can reduce your risk of premature death, diseases like hypertension and symptoms of depression.
2. Running
Want to take walking up a notch? Break into a run. The activity strengthens the legs and core, keeps knees and hips healthy, boosts heart health and spurs your body to burn more calories even at rest. As we age, we may need to slow down, but running keeps aging bodies active and fit, yielding great benefits for us all.
3. Squats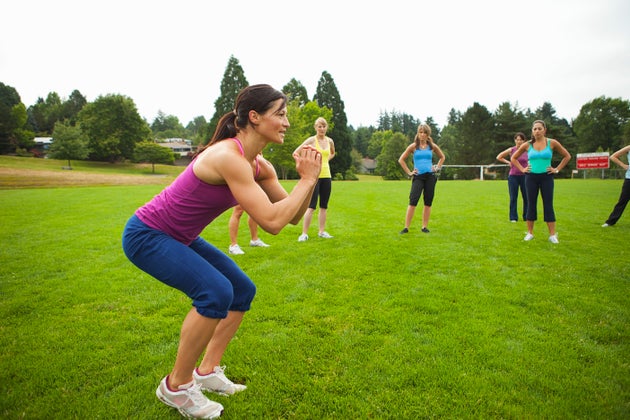 If squats leave your legs as wobbly as "a newborn baby deer," you need to do them more. The move helps prevent lower back, hip, knee and ankle injuries; boosts flexibility and balance; enhances communication between the brain and muscles; and even promotes bathroom regularity by improving your body's fluid and nutrition distribution to all your tissues, organs and glands down in the nether regions.
4. Turkish get-ups
Never heard of this funky-sounding exercise? Listen up. The activity, which involves holding a kettlebell above your head as you move from lying to standing and back down again, is the most practical full-body exercise. Even if you only complete one part or perform it kettlebell-free, the move can still improve strength, coordination and balance, she says.
5. Swimming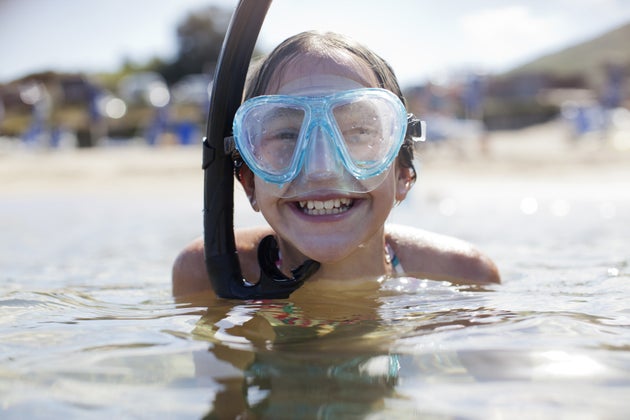 Break out the goggles and start splashing. Swimming is the perfect exercise for all ages. Not only is swimming a great cardiovascular workout, but the water provides resistance to strengthen the muscles, while also protecting the joints.
6. Push-ups
You may think of a pushup as an arm exercise, but it's truly a whole body exercise that works the upper body, legs and core. Want a challenge? Push up with your feet on a bench, or build power by pushing up as hard and fast as you can and catching some air on your way up. Need a break? Push up on your knees or against a wall while standing​.
7. Plank
While the plank is often touted as an ab-toner, it's so much more. The exercise builds core, arm, shoulder and back strength; improves balance and posture; strengthens your lower body; and helps reduce back pain. To make it harder, raise one leg – and then the other – a few inches off the floor or plank on a decline. To give yourself a break, try it on an incline.
8. Pullup
You may have retired the pullup after elementary school gym class, but there's every reason to do it at any age. This exercise builds strength in your trunk, arms, shoulders, abdominal muscles, pelvic floor, hands and forearms by pulling up one's body weight. Depending on available equipment, you can adjust the pullup's difficulty by, say, adding a weighted belt (for a challenge) or using an assisted pullup machine (for a boost).
9. Stretching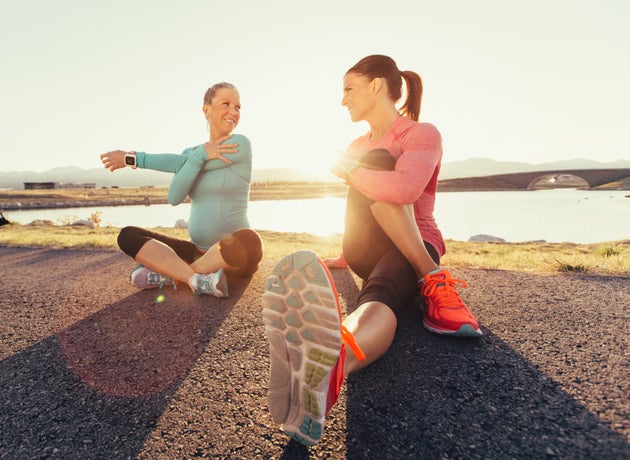 Speaking of elementary school gym class, no need to get much fancier than the stretches it taught you (such as toe touches or side lunges). You'll still reap the benefits. Stretching keeps your body flexible and your muscles healthy. It's meant to help prevent injury– not cause it – so be sure to ease up if stretching gets painful.
10. Healthy diet
Competitive eating aside, dining isn't exactly exercise. But food is the most important part of any fitness routine. Working out is secondary. Maintaining a balanced diet of fruits, vegetables, lean protein, whole grains and healthy fats will support any exercise routine and give you results.
Monday, January 11, 2016
• Pine Bush, NY 12566
If you're wondering what the optimal times are to engage in certain activities, listen to your body's circadian rhythms. Circadian rhythms are physiological, mental and behavioral changes governed by the body within a 24-hour clock, according to the National Institute of General Medical Sciences. They are affected by environmental cues, such as sunlight, darkness and temperature.
Circadian rhythms influence sleep/wake cycles, hormone release, body temperature and other important bodily functions, and these rhythms change as we get older. In the mornings with exposure to light, the brain sends signals to raise body temperature and produce hormones like cortisol, reports the National Sleep Foundation. Cortisol is produced in response to stress as well as according to natural circadian rhythm cycles. It helps give us energy in the morning, and levels decrease throughout the day. The brain also responds to light by delaying the release of other hormones like melatonin, which is associated with sleep and produced when we're exposed to darkness. Melatonin levels rise in the evening and stay elevated throughout the night, promoting sleep. All this means that, based on age, there is a best time to be doing everything in our lives, like going to sleep and waking up, exercising, and even having a cocktail.
As we get older, the melatonin in our bodies starts decreasing, so we wake up earlier and earlier. The change begins in our thirties. The ideal wakeup time when we're in our twenties is 9:30 a.m.; in our thirties, 8 a.m.; in our forties, 7:30 a.m.; in our fifties, 7 a.m.; and in our sixties, 6:30 a.m. This means, of course, we need to adjust our bedtime to match our wakeup time to get the rest we need.
Wednesday, December 23, 2015
• Pine Bush, NY 12566
HIIT, or high-intensity interval training, is a fitness training technique in which you give all-out, one hundred percent effort through quick, intense bursts of exercise, followed by short, sometimes active recovery periods. This type of training gets and keeps heart rate up and burns more fat in less time. A high-intensity workout increases the body's need for oxygen during the effort and creates an oxygen shortage, causing your body to ask for more oxygen during recovery. This afterburn effect is referred to as Excess Post Oxygen Consumption (EPOC) and is the reason why short, intense exercise will help burn more fat and calories than longer, steady state workouts. Not convinced? Here are a few other benefits from HIIT.
1. Increases Your Metabolism
Combing high intensity with interval training results in EPOC, which speeds your metabolic rate and translates into a metabolism boost for up to 48 hours after a complete HIIT routine.
2. Quick and Convenient
Long gone are the days of not having enough time for exercise. HIIT workouts can be done anywhere: at home, in a hotel room, in a park, at a gym, etc. And most are 30 minutes or less! Who can't spare that?
3. No Equipment Necessary
No dumbbells? No problem! HIIT workouts generally use only your body weight, since the focus is on getting your heart rate up and keeping it there. These workouts result in optimal muscle building and muscle retention couples with fat loss and increased calorie burn.
Wednesday, December 23, 2015
• Pine Bush, NY 12566
While we've all heard that running shoes break down after logging lots of miles (about 300 to 350), you may still be holding on to your fave pair. (They fit just right! They're so cushy!) Not a good idea. Glue has a tendency to break down under ultraviolet light, as do the other materials that make up the shoe. So even if your sneaks have only 150 miles on them but are more than two years old, recycle them (try oneworldrunning.com orrecycledrunners.com), because chances are they've already started deteriorating. And as a rule of thumb, always keep tabs on how many miles you've logged on them—tedious, but hey, you'll be proud of how far you've gone.
Thursday, December 10, 2015
• Pine Bush, NY 12566
Balanced eating is critical to achieving fitness goals. Food is what fuels your body to reach your goals and without proper nutrition through quality foods, you're likely to stall. As a result, if possible, eat organic foods and, above all else, maintain a balanced diet consisting of fruits, vegetables, complex carbohydrates, complete proteins, and fats including such things as fish oils and flaxseeds. To learn more about nutrition and incorporating a proper diet as part of your wellness program, I encourage you to contact me about personal training.
Thursday, December 03, 2015
• Pine Bush, NY 12566
Eating only three daily meals? Heavy and infrequent meals tend to trigger inactivity and a feeling of lethargy. You might have had the experience of feeling like resting after a heavy meal. Instead, try eating five times a day, around every 3 hours including two mini meals between three basic meals. Eating this way stimulates metabolism, increasing your energy levels. Since activity levels decrease throughout the day, less should be consumed in the latter part of the day. Since you will not be eating any heavy meals, you won't ever feel stuffed. Contact me for a consultation and I will get you started on a wellness plan including nutritional guidelines.
Thursday, December 03, 2015
• Pine Bush, NY 12566
Motivation is critical in terms of reaching fitness goals. Most effective when performing reps, or the number of times you lift and lower a weight, is counting down and looking at your dominant hand while you're pushing up. By utilizing this technique, a positive reinforcement is automatically included because the dominant hand more easily and quickly moves the weight. For post-workout motivation, instead of a sauna, which impairs performance and strength two days later, take a cold shower or even an ice bath to help replenish muscles. Contact me for personal training services and I will help provide you with motivation in reaching your health and fitness goals.
Thursday, December 03, 2015
• Pine Bush, NY 12566
Looking to sculpt your abs, what the stomach muscles are commonly called, fast? Watch this demonstration of me doing a high-powered workout. Learn the flat-belly moves that will tighten your tummy, strengthen your core, and cinch your waist without doing boring, monotonous crunches.http://<iframe src="https://player.vimeo.com/video/136974339" width="500" height="281" frameborder="0" webkitallowfullscreen mozallowfullscreen allowfullscreen></iframe> <p><a href="https://vimeo.com/136974339">Fit Tips: Five Best Moves for Flatter Abs</a> from <a href="https://vimeo.com/fitnessbyjules">Juliet Gould</a> on <a href="https://vimeo.com">Vimeo</a>.</p>
Thursday, December 03, 2015
• Pine Bush, NY 12566
Myofascial Release (MFR) is a therapy that focuses on releasing muscular shortness and tightness. Foam rolling is an easy and effective method of MFR that benefits your entire body. Check out these easy ways to start working a foam roller into your routine; watch this video of me using the equipment herehttp://<iframe src="https://player.vimeo.com/video/141956800" width="500" height="281" frameborder="0" webkitallowfullscreen mozallowfullscreen allowfullscreen></iframe> <p><a href="https://vimeo.com/141956800">Fit Tips: Roll With It</a> from <a href="https://vimeo.com/fitnessbyjules">Juliet Gould</a> on <a href="https://vimeo.com">Vimeo</a>.</p>
Thursday, December 03, 2015
• Pine Bush, NY 12566
Make your strength training or body-weight exercises more challenging by adding a balance element. Turn bilateral exercises unilateral. Instead of a regular deadlift, try a single leg deadlift. Instead of doing standing bicep curls, balance on one leg instead of two. You can essentially make any exercise more difficult by standing on an uneven surface such as a BOSU or on top of a thick, squishy mat, which will encourage similar muscles around the ankles and up the leg to fire while they work harder to maintain stability. Watch this video demonstration of myself performing a single leg deadlift as well as single leg bicep curls. Contact me for a complimentary fitness consultation. We can begin on a personal training program for yourself, during which you will be taught many challenging and effective exercises.http://<iframe src="https://player.vimeo.com/video/135094368" width="500" height="281" frameborder="0" webkitallowfullscreen mozallowfullscreen allowfullscreen></iframe> <p><a href="https://vimeo.com/135094368">Fit Tips: Get a Little Off Balance</a> from <a href="https://vimeo.com/fitnessbyjules">Juliet Gould</a> on <a href="https://vimeo.com">Vimeo</a>.</p>