Monday, November 14, 2016
• Maywood, IL 60153-3328
America is overweight. The United States accounts for only 5% of the world's population; however, the United States accounts for 13% of the global overweight and obese population. Let me paint a clearer picture for you. An estimated 160 million Americans are either overweight or obese. That's more than 65% of the American population. Think about that for a second.
Generally, a person with a BMI (Body Mass Index) of 25 -25.9 is considered overweight and those who score greater than 30 are considered obese. BMI is a correlation of body fat to body mass/height. These numbers are skewed somewhat because BMI doesn't take muscle mass into account. I'll explain: athletes, bodybuilders and those with muscular physiques will show a high BMI even though their body fat percentage is low. Conversely, those with very low levels of muscle and bone will show normal BMI readings while they store excessive body fat and are in poor shape. Measuring body fat might be a more accurate measure of one's overall health. A standard range of body fat percentage is as follows:
So, what's the difference between weight loss and fat loss? Bodyweight is the sum weight of your bones, muscles, organs, fat and fluids. Body fat is the amount of fat your body carries. Weight loss means simply lowering the number on the scale, while fat loss means lowering the sum total of fat in the body. Many people focus solely on the scale in an attempt to become healthier. The scale is extremely misleading and can become your worst enemy because it doesn't tell the complete story. Weight loss can stem from the loss of fluid and/or muscle loss, which doesn't automatically equate to healthier living while fat loss changes body composition. Let's say someone begins working with a Personal Trainer to get in better shape and the objective is weight loss. The person gains 5 lbs of muscle mass and loses 5 lbs of fat over the course of the program. The needle on the scale doesn't move. Disaster right? Wrong! The eye test, body fat calculator and measurements all say the client is in better shape than before the strength training program began. Truth is, many clients "say" they want to lose weight when the reality is, they want their body composition to change. It's possible for someone to remain the same weight while lowering their body fat. This creates a much leaner physique and desirable appearance.
Muscle Weighs More Than Fat
Really??? Wish I had a nickel for every time I've heard this. A pound of fat takes up more space than a pound of muscle but a pound is a pound, whether muscle, fat, feathers, coffee beans tomatoes or tomAHtoes. Just because something has more mass doesn't make it weigh more, density does. Don't drink the kool-aid.
The More Muscle Mass The Better
Did you know that a pound of muscle burns 50 calories an hour? Guess how many calories a pound of fat burns in 24 hours. Zilch! So in theory, the more muscle mass you have, the more calories you burn throughout the day. The more calories you burn throughput the day, the greater your chances of maintaining a healthy body weight and lower body fat percentage.
​
Things You Can Do To Increase Fat Loss
Resistance Training - Lift weights. Get stronger. Women, don't believe the hype that you'll become bulky by lifting weights and look like a man. Lifting weights won't make you bulky, but I bet those extra calories you eat will.

Recruit More Muscles - Isolated exercises like tricep press downs don't compare to total body movements like Turkish Get Ups or Squat to Overhead Press. If time is of the essence, you'll get more bang for your buck by targeting larger muscle groups and/or recruiting more muscle groups.

Increase Workout Intensity - Million dollar ideas can't manifest with a $2 work ethic. The more time wasted between sets the fewer results you'll see. If you know you can lift heavier and/or go harder and you don't, how far do you think you'll get? Fitness is earned. What gets done, gets rewarded. Do your part.

Watch Your Diet - You can't out train a bad diet, period. This includes what you drink. If you're consuming an extra 500 calories a day from drinks, that equates to a 1 lb weight gain every week. Take heed.

Be Realistic - Fat loss happens in the mitochondria of the muscles, which is why the more muscle you have, the more fat you burn. If you see more than 2 lbs disappear in a week, more than likely it's water loss. 1-2 lbs per week is considered healthy weight loss for most adults.

Drink More Water - You need water to process calories. Being properly hydrated allows you to burn more calories. Divide your body weight by 2. That's how much water in ounces you should strive to consume each day. Studies show that performance is impaired in individuals with as little as 2% dehydration. Eating fruits and vegetables is another way to add variety to your water consumption.
​
Sunday, October 09, 2016
• Maywood, IL 60153-3328
Selecting a Personal Trainer can be challenging. Many times the more options you have, the more confusing the situation becomes. What makes this Personal Trainer in more demand than that Personal Trainer? Price? Ability? Track record? Sure, they all factor in when grading fitness professionals, but here are 7 additional things to consider when weeding out potential Personal Trainers to help you reach your fitness goals.
1. Education / Certification – Most credible fitness professionals hold personal training certifications. Many fitness professionals also have advanced degrees in exercise science, kinesiology, nutrition etc. Some also possess additional certifications in biomechanics, weight loss, special populations, corrective exercise and / or sports performance. The National Commission for Certifying Agencies (NCCA) is the accreditation body that sets the standards that must be met by organizations offering certification programs. By definition, a certification program is designed to test the knowledge, skills, and abilities required to perform a particular job, and, upon successfully passing a certification exam, to represent a declaration of a particular individual's professional competence. In some professions, certification is a requirement for employment or practice. Many fitness facilities only hire Personal Trainers with NCCA accredited certifications; however some facilities aren't as stringent. You owe it to yourself to know who you trust your body with. If you're sick and need medical attention, wouldn't you feel safer knowing the person writing your prescriptions isn't "self-certified"?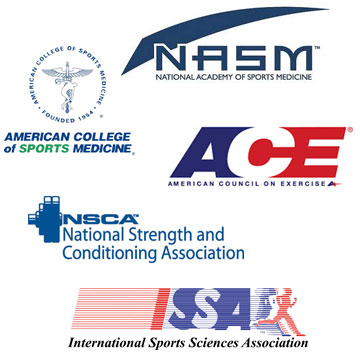 2. Personal – Like the title implies, a Personal Trainer should be "personal", tailored to fit your fitness goals. One size does not fit all. Are you trying to gain mass? Lose weight? Improve performance? Your trainer should consult with you regarding your fitness journey and the results you have in mind and possess the skillset to strategize the safest route for you to arrive there. Sounds like common sense right? Unless Grandma is in superior shape, it's most likely not the best choice for her to perform tire flips, med ball slams and resisted sprints.
3. Rapport - The good news is, fitness professionals love working out. The bad news is, not too many others do. Some people actually hate it. How strong is the connection between your Personal Trainer and you? Do you get along? Does he/she focus on your goals and work with you to ensure your progression? A good Personal Trainer has the moxie to encourage and motivate clients to perform better inside and outside of the gym. A workout usually last an hour or less, so success hinges on the remaining 23 hours in the day. Are you being held accountable? Do you prefer a drill sergeant approach or a more laid back coaching style? It matters.
4. Professional - Etiquette, well mannered, punctual, ethical, well prepared, good communicator, tactful. If you aren't using these words to describe the traits of your Personal Trainer, consider making a change.
5. Reputation - What are people saying about your Personal Trainer? What connections and contacts do they have? Check references and online reviews. If they've helped shape lives in a positive way, I'm sure the benefactors have no problem telling the world about it. Is he / she respected among their peers? What organizations do they belong to? How current are their credentials? Most certifications require a certain amount of continuing education unit or credits every two to three years. The fitness industry is extremely progressive. New modalities and apparatus emerge seemingly every other week. If the last personal training certification he/she obtained expired in 1990, they have some serious catching up (and explaining) to do.
6. Quality Over Quantity - I mentioned above that the fitness industry is progressive. That being said, the 7 primal movement patterns of the human body haven't changed (squat, lunge, push, pull, twist, bend,gait). Understanding good form, appropriate rep range, intensity, heart rate etc. are tools most personal trainers have in the tackle box. An outsider looking in might confuse the "cool, sexy exercise" with being the most effective or efficient. Just because you've never seen it done before doesn't mean it's the best choice for you. The best trainers are educators and won't hesitate to provide detailed explanations of an exercise's purpose and have the appropriate progressions and regressions at the ready. Increasing the level of difficulty doesn't automatically increase results. It does increase your risk of injury. Take heed.
7. Appearance - Walking the walk. Personal Trainers need to practice what they preach. That doesn't necessarily mean 3% body fat and a chiseled physique, but how committed would you be to a fitness professional that needed to lose more weight than you?
Thursday, September 15, 2016
• Maywood, IL 60153-3328
Look in the mirror.
That's the only person in between who you are and the person you want to be. Period.
Every day there's a new product, gizmo or diet that claims to be the fast track to a healthier and happier you. How many have you tried? Be honest. How did it "workout" for you? Right...that's what I thought.
Like most industries, fitness is extremely progressive. The game has changed from the early days of Jack Lalanne. Fitness centers are as visible in today's society as Starbucks. Options cover the entire breadth of the spectrum from Yoga and Pilates to Powerlifting and Bodybuilding. Some facilities target a specific niche, while others offer a little bit of everything. With all that being said, here's the irony: our country is the healthiest and unhealthiest we've ever been. The percentage of adults with gym memberships is at an all time high, yet so are obesity, diabetes, hypertension and host of other health related illnesses. Everyone agrees that being healthy outweighs being unhealthy, no pun intended. The rub is putting in the physical work required to get to a healthier place. Fitness isn't like Little Johnny's baseball team. You won't receive a trophy (get in shape, lose weight, etc.) just for showing up. Rewards are based on merit. Your age, race, gender, economic status, religion, political affiliation and/or sexual preference means zilch. Fitness success is earned, not given.
That's what so many fail to understand. We're living in the times of "mine is better than yours". People join the "new" gym because they have the fancy bells and whistles. They buy the latest workout dvd because of the awesome graphics in the commercial. They download the coolest fitness app because their favorite Instagram model uses it. Two weeks later they're back on the couch with the top button of their pants unfastened eating ice cream with sprinkles. Wouldn't it be nice if those fancy gadgets actually did the working out for you? Too bad they don't - usually, the more choices and options you have, the less productive you are. Overanalysis paralysis anyone?
It's Olympia weekend in Las Vegas. Some of the largest, symmetrical specimens of muscular physique are converging in Sin City with one goal in mind. To be crowned Mr. or Ms. Olympia. It's the culmination of years of structured training and rigid eating habits. While most of these athletes carry smart phones and engage in social media activity, more often than not, the fitness facilities responsible for their musculature bear more of a resemblance to the Industrial Revolution than the Information Age. Point being, it's about what you DO, not about where you go. The basics of fitness haven't changed. The Greek gods didn't create their sculpted physiques using the latest spin bikes and they didn't track their calories in myfitnesspal. The same theory is applicable today. The shiny new gym with the fancy gadgets, juice bar and towel service can't guarantee any more results than the home gym in the dungeon. The common dominator is YOU. Will you spend your time earning what you want or wishing for a trophy you know you don't deserve? Where you decide to workout is a personal preference. Sure, decor and ambiance add (or subtract) to the overall experience. Personal Trainers, class instructors workout partners and fellow gym mates can all create an environment conducive for production; however, YOU have to put in the quality time. It won't happen on its own just because the dumbbells cost more. A pound is a pound whether it's iron, urethane, rubber, sand or feathers. Don't drink the kool-aid. The newest fitness facility, most expensive equipment, most recent diet fad and trending fitness craze all fail to create results if you neglect the amount of work required to achieve them.
Activity does NOT equal accomplishment. There's a difference between being busy and being productive. Your effort, discipline and consistency matters more than what equipment, fitness app and latest fitness craze have to offer. Take another look in the mirror, then determine which best describes you. Are you busy making excuses and trying any and everything with no intention of following through or committed to the process of improvement and putting in the necessary work required to produce the desired results?
Happy training!
Friday, September 02, 2016
• Maywood, IL 60153-3328
As a Fitness Professional, I've seen more than my fair share of people reach and surpass their fitness goals. I've also witnessed more people than I care to claim make absolutely zero progress. It's easy to give up when you don't recognize the value in something; however, our bodies are our most valuable asset. We only get one (sparing bionic surgery) so it's up to us to make it last. That being said, here are some the most common reasons fitness hopefuls never make it to the promised land of reaching their fitness goals and quick fixes to re-route the mission and right the ship.
YOU'RE NOT READY
There's a small contingent that loves working out and "feeling the burn". For everyone else, it's very low on the to-do list. It sounded good in December while you were making your New Year's Resolutions, but when reality set in and you had to decide between the gym or the couch, the gym didn't stand a chance so you vow to start tomorrow, again. Taking control of your health isn't a priority, yet. SOLUTION – If at first you don't succeed, try try again! Sooner or later, you'll see the light.
POOR EATING HABITS
You've heard it before but I'll say it for the millionth time – you can't out train a bad diet. Even the most disciplined gym rats fall short when it's time to put your money where your mouth is. What you eat in private, you wear in public. Your diet should be a reflection of your goals. SOLUTION – Prepping your meals on the weekend gives you quick, easy access to healthy nutrition all week.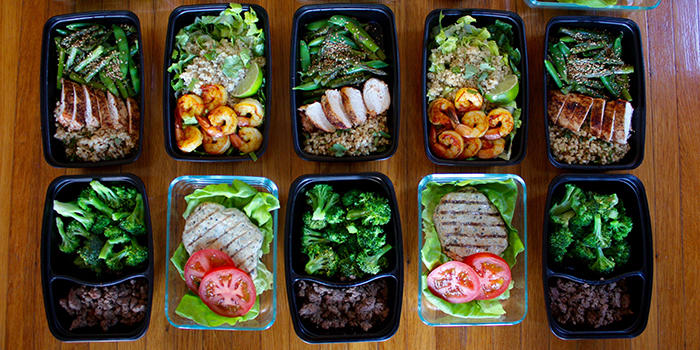 YOU KNOW IT ALL
I wish I had a nickel for every time someone told me they knew what they need to do, they just need to do it. Pride comes before the fall. Never be too proud to learn something new or listen to logic, especially when it's for your own benefit. A lot has changed since Pumping Iron the movie was released in 1977 and I hate to be the bearer of bad news, but some of your favorite internet personal trainers aren't Certified. In the fitness realm, unless something is supported by science, it's speculative at best. Make sure your sources are credible. Even then, just because it worked for Arnold Schwarzenegger doesn't mean it's the right option for you. SOLUTION – Actions speak louder than words. Put some effort into test driving your fitness theories. Either you'll prove yourself right, or you'll realize you don't know as much as you think you do.
YOU DON'T KNOW ENOUGH
Kissing cousin to Mr. or Mrs. Know It All. You aimlessly wander throughout the gym occasionally stopping to sit on an unoccupied piece of equipment to perform a few poorly executed reps. Unlike your cousins the Know It Alls, you're cognizant you don't have a clue. You're either too shy or embarrassed to ask for assistance. Gym-timidation keeps countless people on the sidelines and out of the game. SOLUTION – Like our Schoolhouse Rock friends taught us, knowledge is power. Take advantage of the free consultation / assessment most fitness facilities offer. If nothing else, it familiarizes you with the equipment and makes you comfortable in your gym surroundings by removing fear of the unknown.

NO CONSISTENCY
Fitness is a lifestyle. Maybe living and breathing fitness isn't your thing. That's ok. You have to be consistent and diligent with your work ethic to yield any visible results. For the genetic freaks of nature, not so much, but for 99.9% of society...working out just once a week won't cut the mustard. SOLUTION – Make some "me" time and fit the gym into your schedule. You're worth it.
LOW INTENSITY
You go to the gym often. Too bad most of your time is spent there taking selfies and engaging in conversations with fellow gym mates and social media friends. Little if any work gets done, unless you count the numerous check ins and status updates, but that accounts for zero calories burned and even fewer gains. Your workout time shouldn't be confused with your visits to Club Med, even if your fitness facility reminds you of it with it's swank decor and upscale amenities. SOLUTION – Shut your trap. Do something that raises your heart rate enough to make it difficult to speak. Try using a timer as well. Get your reps within the allotted time.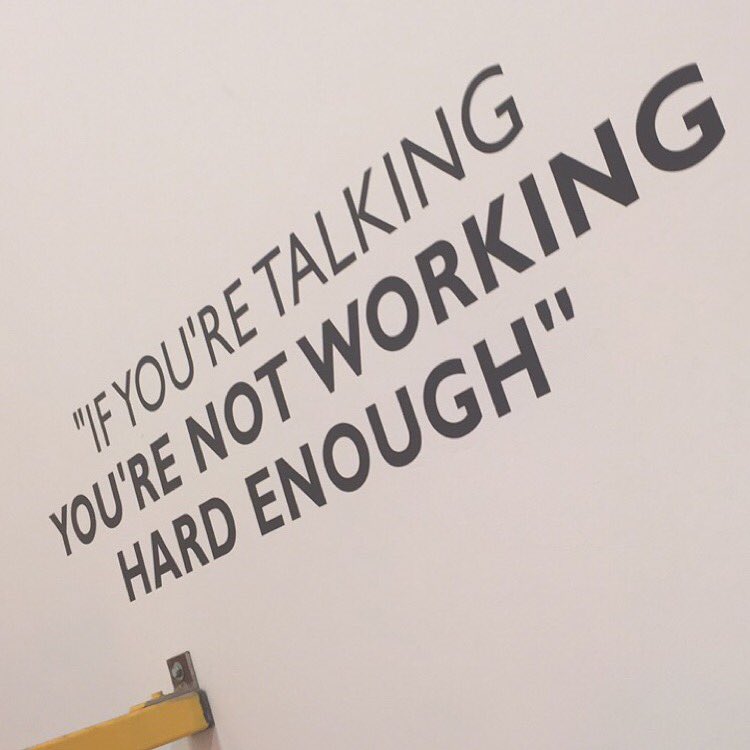 LOW EXPECTATIONS
You don't really believe you can achieve the best shape of your life or anything close to it. You make excuses to psyche yourself into believing it. "I don't want to look like that (pointing to the fit guy). I always meet this objection with "Why not"? Most times it's because they aren't committed to the work it takes. If fitness was sold in a bottle, everyone would have 6 pack abs. Don't sell yourself short. Every weight loss journey shares one thing in common, it happens one pound at a time. Whether your goal weight is 10 pounds or 200 pounds from where you currently are, the process to get there is the same. Camouflaging your lack of confidence with low expectations is pre-approving your failure. SOLUTION – Select SMART goals (Specific, Measurable, Attainable, Realistic, Timely) and hold yourself accountable to them. Hiring a Personal Trainer is another great option.
NO SUPPORT
None of your friends work out. Matter of fact, they don't like being around people that do. Your lunch room at work is a smorgasbord of unhealthy food choices and honestly, most of it tastes delicious to you. Your spouse has accepted the 40 pounds you've added to your frame over the last few years and thinks your love handles are sexy. Fitting the gym into your schedule would require you to wake up two hours early, robbing you of your beauty sleep, miss happy hour with your colleagues after your shift, or prevent you from getting your kid to soccer practice on time. Even worse, it delays evening quality time with Bae. SOLUTION – Healthy living isn't an indictment. It's an opportunity to become the best version of yourself. If your friends and/or family don't support your decision at first, they will later when they're asking you for fitness advice. Surround yourself with like-minded individuals.
Saturday, August 20, 2016
• Maywood, IL 60153-3328
Let me share something that's funny and sad at the same time. Before I dedicated my life to fitness, it was organized chaos. I ate like crap, drank like a fish and partied like a rock star. I experienced knee pain and back pain while struggling to get quality sleep at night. I also suffered from mild depression. Finally I woke up one day, overweight, in the worst shape of my life (204 lbs to be exact) and fed up. I needed to make some changes. The sad part, no one attempted to derail my runaway train. No one tried to re-route me. Not one warning to "slow down" or "take it easy". Too busy having fun I suppose.
It wasn't fun for me anymore. I discovered a passion for fitness and soon after, I reclaimed my life and recalibrated my focus. Happy Hour at the bar meant maximum rep pull ups instead of $1 drinks at the neighborhood pub. Sunday Funday meant meal prepping healthy nutrition for the week and laundry for my workout clothes. While my friends were at the night clubs and bars until the wee hours of the morning, I was in bed trying to achieve REM sleep. When co-workers pitched in for pizza at lunchtime, I respectfully declined. I made this lifestyle a priority and my focus was laser sharp. I began to look and feel better than ever. My skin was clearer, I was stronger, my clothes were looser. Over the next few months I lost 55 lbs and was in the best shape of my life. That's when the funny thing happened.
People noticed a change and many didn't like it. They missed the "old" me. Activities I used to enjoy didn't tickle my fancy anymore. Not only that, I was (according to some people) too skinny or too obsessed. I'd hear things like: "How much weight you gonna lose? You've lost enough already". When attending gatherings, collegues would mock my food choices, "I know you're Mr. Healthy nowadays, I'm sure you won't be eating any of this cake". Oh, and I can't forget my all time fav, "You're taking this fitness thing too far". Really? Really?!?!? My choices to eat better, exercise more and indulge in my guilty pleasures less had some people ready to stage an intervention to save me from being too healthy - go figure.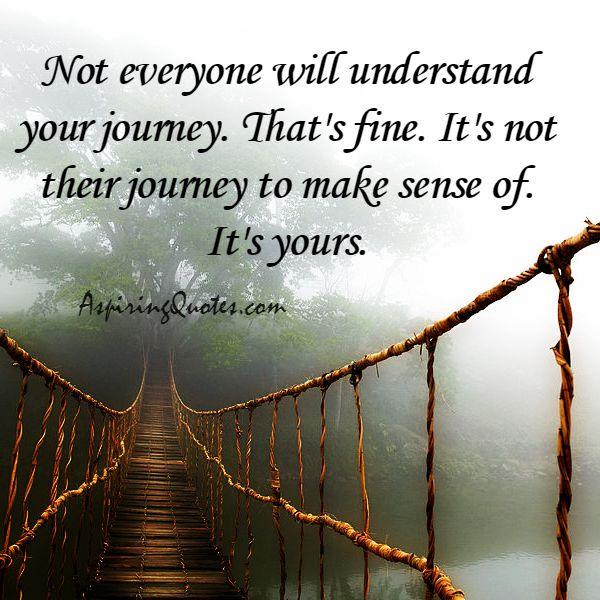 Change is good. It's even better when self improvement is the motivation. As I dove deeper into fitness, my circle of friends expanded to include what I consider my "Fit Fam". I began to receive recognition for my fitness transformation and throughout the process, I connected with many others who shared my passion and respect for the game. I was revived, happy, invigorated and determined to continue on my path of healthy living. My true friends accepted it. Others, not so much. If any of this resonates with you, you know exactly what I mean. When you're dialed in to your fitness goals, everyone isn't tuned in to your frequency. Some people won't support your decision; however, don't let that impede your progress.
That's your queue to grind even harder. Sooner or later, the tables turn. The same people that question your sanity will eventually come to you for fitness advice - mark my word. Some will be sincere, others will request the cliff notes version of fitness, the magic pill that yields the best results in the shortest amount of time. They don't want to be like "you" per se (obsessed) they just want to lose their beer gut and "tone" without givng up the beer, hot wings and pizza. Sure, you can try the latest detox or weight loss product but (come closer) THERE ISN'T A MAGIC PILL! The secret sauce is putting in the work. Period.
I'm often asked "How long should it take"? The answer is however long it takes! Commit to the process of being healthier and the results will come. Your progress is contingent on the amount of effort put forth working toward your goals. Here are a few ideas to help keep your eyes on the prize.
Write your goals down - A good idea is only as good as the effort to make it materialize. Seeing your goals in writing serves as a constant reminder to get yourself in gear.
Never skip Monday's workout - Begin each week on a positive note. Put the brakes on your weekend binges and put your body in motion.
Keep a food journal - Most of the empty calories we consume come from mindless decisions to snack on whatever is in front of us. Make your calories count.
Make time for yourself - Life is demanding, but schedule time for your workouts each week and stick to the script. You're worth it, trust me.
Track your progress - Rate the quality of your time spent working out and eating healthy. You had 3 cheat meals last week, let's aim for 2 this week. You held plank for 30 seconds last time, 45 seconds is doable. Get after it!
Fitness isn't easy (for most of us) but we all have the same 24/7/365 to work toward the things we desire. Whether it's losing 20 lbs, developing 6 pack abs or completing a half marathon, let your will be stronger than your will not. One day, one workout, one meal at a time. No magic pill necessary.
Sunday, August 14, 2016
• Maywood, IL 60153-3328
Time is money. Wish I had a nickel for every time I've heard that. How often have you wished for more than 24 hours in a day? Prioritizing our to-do list can be quite challenging. By a show of hands, how high do you rank your personal health and well being?
Been to a class reunion or wedding lately? Each year these galas inject doses of extra oomph into many, inspiring them to diet and exercise with intentions of looking their best. New Year's Resolutionists flood fitness facilities every January with goals of making THIS YEAR their year to finally get in shape. Usually, by March, their gym membership has accumulated dust due to non usage and they're back on the couch binging guilt free on cheesy fries, deep dish pizza and skinny margaritas.
Why is that? Sure, working out and eating healthy is difficult. It requires hard work, sweat, planning, effort, dedication and a long list of other adjectives, but aren't you worth it?
Excuses are many when it comes to reaching your fitness goals. Not enough time, too expensive, my kid's basketball games, my job is too demanding, my spouse isn't supportive etc. Personal Trainers and Fitness Instructors have seen it all and heard it all. What it boils down to more often then not, is a lack of trust in the process and fear of failure. Willingly bowing out seems like the most viable option to save face right?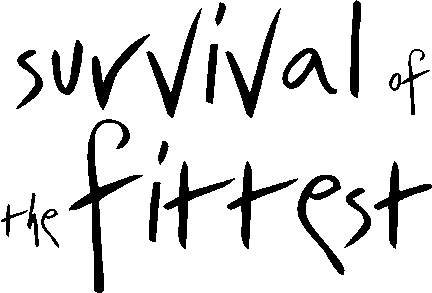 Humans are competitive by nature. For over a week the world has tuned in to witness thousands of best athletes in the world representing their countries competing in Rio at the Olympic Games. Only a handful of medals are awarded, yet competitive spirit and sportsmanship drives these athletes to give their all. Night after night, records are broken (personal bests included), goals are reached, bonds are made and lasting memories are created. Sure, genetics can give someone a competitive edge; however, the main thing that separates the average athlete and couch potato is belief. One commits to the process of realizing their full athletic potential while the other commits to their comfort zone.
That good ol' comfort zone. The area we feel safest and most secure, it's how women rationalize "I don't want to look like a man, I just want to tone without losing my curves" and men fool themselves into believing that 6 pack of brew is more appealing than 6 pack abs. How did we reach this disconnect?
There is an athlete in every one of us. Imagine if Michael Phelps never decided to jump in the pool or Simone Biles decided gymnastics wasn't her thing. What if Usain Bolt viewed Track & Field as a waste of time? How about if Muhammad Ali (Rome -1960) never laced up his boxing gloves or Michael Jordan (Los Angeles - 1984, Barcelona - 1992) took a gamble (no pun intended) on something other than basketball? Some of the greatest sports legends and history as we know it wouldn't exist. Belief, and commitment to the process facilitated the magic moments these athletes created for the world to enjoy. Think about that for a second. Let it sink in.
The biggest obstacle for most of us is fear of failure. How ironic is it that most of the time we don't reach our goals, it's our own fault? There's safety in your comfort zone, but greatness awaits you just outside of it. Being an Olympian might not be in your future, but I'm sure being ALIVE is. Being healthy is a lifestyle choice. Fight the good fight. You owe it to yourself to be the best version of you. Don't let your insecurities inhibit your progress toward your health and happiness. Let your will be stronger than your will not. Share your gift with the world. Stop doubting yourself and get out of your own way. Bring home the Gold!
Sunday, August 07, 2016
• Maywood, IL 60153-3328
One of my favorite basketball coaches had a phrase "fake hustle" he loved to use. If you're into sports you've seen it before. It's the guy that lackadaisically dives after a ball after it's ALREADY gone out of bounds. It's the guy that misses an easy layup and commits a foul on the very next possession trying to make up for it. How about the guy that botches the play drawn up in the last time out, then feigns an ankle sprain and looks at the bench like "Coach, I need a sub!"? The struggle is real; however, the hustle is definitely fake!
Coaches have the inate ability to detect when players aren't giving their all but it's very easy to tell when someone is faking it and/or going through the motions. The same rings true in most aspects of life but in the fitness world, you only get what you work for. Going through the motions won't shred your physique, make you stronger, or increase your endurance.
Just as practice makes perfect, your workout time at the gym is best spent grinding toward your goals. When you routinely spend more time socializing or posing on your favorite gym equipment for selfies than elevating your heart rate, the term "fake hustle" comes to mind.
Showing up isn't enough, you actually have to put in work in order to yield results. Sure, something is better than nothing, but activity doesn't always equal accomplishment. If you or anyone you know at the gym subscribes to the "fake hustle" workout, here are some tips to right the ship.
Have a plan - Knowing your workout routine prior to arrival to the gym lessens the temptation to lollygag. Stick to the script.
Use a timer - Utilize your time at the gym wisely. It's easier to respect your work and rest periods with a timer, especially if you're working out next to Talkative Tim.
Leave your phone in the car or gym bag - The fewer the distractions the better.
Track your progress - Personal accountability is key to making progress and being productive. Keep a log and record your sets and reps.
Respect your gymmates - If you see anyone doing any of the above, leave your conversation with them to a minimum. Also, usually people wearing headphones don't wish to be interrupted. Recognize game.
Having friends at the gym is a great thing. Letting them negatively affect the quality of your workouts is something totally different. Maximize your results by maintaining your focus and keeping your distance from your distractors. Less is more. Make your workouts count. Happy training!
Sunday, July 31, 2016
• Maywood, IL 60153-3328
How many times have you heard "There's no "I" in team? Take a closer look and you might reconsider.
Of course there's no "I" in the spelling of "team", but guess what? There's a "ME" in it. Every Championship team requires personal accountability. A chain is only as strong as it's weakest link. From the Owner and GM, to the coaching staff, franchise player, role players, equipment managers to the strength and conditioning staff, everyone needs to be on the same page.
The Fitness Industry is no different. Losing weight and being in shape is hard. There's no magic pill that develops your six pack or makes you lose 20 pounds overnight. It takes a solid team to ensure success. Strong willpower is essential, but so is the company you keep. Surrounding yourself with positive energy will drastically increase your chances.
As many of my Fitness Professional Brethren can attest, Personal Trainers often become the scapegoat for client's failure to reach their fitness goals. Sure. Who enjoys working out? It's easy to nominate the Personal Trainer as the honorary villain. After all, who makes you sweat, pushes you to do one more rep when the tank is already empty, tells you not to eat french fries and prescribes those nasty burpees?
The average workout lasts anywhere from 30 - 90 minutes. Personal Trainers are accountable for planning and executing workout sessions, determining the appropriate loads, rep count and the rate of progression / periodization. The big challenges begin however, once the session is over and the client steps back into the real world. In other words, the hour spent working out is 4% the day. The 23 remaining hours are equally if not more important. That's where the "ME" in team comes into play. Where's your support system? It's the difference between eating McDonald's for lunch because after all, you earned it and having your chicken salad prepped and ready to go. It's choosing a healthy fruit smoothie instead of an iced vanilla latte during your afternoon break. It means not having chocolate chip cookies in your kitchen cupboard or tucked under your pillow when you know you don't need any.
Fitness Professionals aren't dictators or the health police. We only want for our clients what they want for themselves. It's our job to provide the exercise component toward fitness goals, but exercise alone isn't always enough. Science tells us nutrition, recovery, and stress all play vital roles and are major players on your fitness team. You're the Owner, Franchise Player and Captain of your fitness team. You make Executive decisions regarding your time spent in between workout sessions. Nothing is wrong with occasional indulgences, but keep your team's goals in mind and have the discipline to select what you want most over what you want now. One team, one goal, everyone wins. By the way, there's an "I" in "WIN" too.
Saturday, July 23, 2016
• Maywood, IL 60153-3328
The value of a dollar was instilled in me at a young age by my Parents. "Money doesn't grow on trees" is a phrase I often heard when I wanted something. I've yet to find a money tree; however, what I've realized in adulthood is...people spend time and money on what's important to them. Whether it's travel, dining, entertainment, fashion, automotive, or a plethora of other options, we tend to make things we enjoy a priority and use our two most valuable resources (time & money) engaging in these activities. Everything else usually gets an excuse.
Obesity is on the rise and childhood diabetes is at an all time high. No surprise, considering you can purchase fast food and junk food at a fraction of the cost of most healthy food choices.
In the fitness industry, the biggest (no pun intended) objections I hear regarding gym memberships and/or Personal Training and small group exercise - "It's too expensive" and "I don't have time". I meet these objections with the same response. How much is your health worth to you?
Science proves there's a direct correlation between diet & activity and major nutrition related chronic diseases. I'm a few credits shy of my medical degree, but it appears that most of the conditions we suffer from as humans are linked to how we live our lives. The money spent on health, fitness and nutrition in this country is dwarfed by the dollars spent on medical bills and prescription drugs. This raises the question, if you could do something today your future self would thank you for, would you?
I remember the day I decided to take control of my health like yesterday. I spent over $400 on a pull up bar, recovery formula, resistance bands, dumbbells and other equipment. That was a lot of money to shell out at one time. Hindsight being 20/20, if I knew then I'd end up where I am now, in the best shape of my life, a better person physically and mentally, a Certified Personal Trainer & Strength Coach / Gym Owner responsible for helping countless others realize their fitness dreams, a Husband, confident in facing life's challenges and always putting forth my best effort, I would spend 10 times that amount. I'm lying, I would empty my bank account.
Speaking of no money, here are some minor investments toward your health you can implement today to yield a sizeable return to your well being. These all cost less than your daily frappuccino (even if you hold the whip).
Eat Smaller Portions - It's okay if you don't clean your plate. Save some for later.
Drink More Water - Divide your weight by 2. That's how many ounces a day you should strive for. That might be too much for you at first, but do the best you can.
Take The Stairs - Give the elevator a break.
Park Further From The Door - Put one foot in front of the other and get some extra steps each day.
Surround Yourself With Positivity - Misery loves company. Don't support the movement. Go to a local 5K run/walk and wait at the finish line. If you're not moved by all the positive energy, check your pulse.
Being healthy takes effort, but investing in yourself is well worth the ROI. On my fitness journey, I've met some amazing people with equally amazing stories and weight loss transformations. One thing they all have in common - the decision to invest in themselves. I've never met anyone that regrets improving their quality of life and being the best version of themself. You won't regret it either. Trust me.
Saturday, July 16, 2016
• Maywood, IL 60153-3328
Something I can count on every day at the gym is seeing someone attempting the latest get fit quick exercise they've seen in their favorite fitness social media outlet or magazine. Nine times out of ten they're performing the exercise incorrectly. On top of that, they most likely have no idea WHY they're doing that particular exercise in the first place. They saw someone else doing it and thought it looked cool to try.
Here's a little tidbit to consider next time you're exercising: ALL WORKOUTS/EXERCISES AREN'T CREATED EQUAL! That doesn't mean some workouts are better than others, but it does mean you should take your fitness goals into account when choosing your exercises and workout regimens. Are you trying to get stronger? Curling a 10 lb dumbbell for 30 reps isn't your best bet. Want to look like an athlete? Power walking and sideways shuffles on the treadmill for 20 minutes every other day won't get you there. I can go on and on, but you get the point. Your fitness goals should dictate your exercise choices. Begin where you are and progress to higher levels of difficulty and intensity. How many times have you seen someone at the gym almost burst a blood vessel or herniate a disc trying to lift something that's way too heavy or extremely risky? Don't be this guy.
I wasn't around to see how this ended, but most likely it was like this...
What function or muscle group was this guy trying to develop? Sad thing is, the spotter is (was) probably a personal trainer. I hope not, but regardless he has zero chance of preventing major injury to the lifter when (not if) he slips off the stability ball.
I get it. Variety is the spice of life. Plus, fitness information whether credible or not, is always within earshot or a mouse click away. Every gym has at least 10 self-certified experts who volunteer this information freely, offering suggestions better left unsaid. We live in a "Beast Mode" society and it's easy to fall victim to that idealogy while at the gym. Problem is, many (if not most) gym members aren't ready for highly advanced, complex lifts. More often than not, it's an injury waiting to happen.
My advice? The KISS principle. Keep it simple, at least until you master the movement patterns required to complete a quality rep. Unless it's style points you're after, stay in your lane. No need for advanced variations of exercises when a standard version deems more beneficial. Focus on your fitness goals and follow a program designed to get you there. Know your why. Remember, quality trumps quantity and when dealing with weights and heavy machinery, it's always better to be safe than sorry. Commit to the process, don't quit. Most importantly, don't concern yourself with what everyone else is doing at the gym. At the very least, it'll distract you. Worst case scenario, you'll need a full body cast. Either way, that's not what you work out for, is it?