Friday, September 02, 2016
• Maywood, IL 60153-3328
As a Fitness Professional, I've seen more than my fair share of people reach and surpass their fitness goals. I've also witnessed more people than I care to claim make absolutely zero progress. It's easy to give up when you don't recognize the value in something; however, our bodies are our most valuable asset. We only get one (sparing bionic surgery) so it's up to us to make it last. That being said, here are some the most common reasons fitness hopefuls never make it to the promised land of reaching their fitness goals and quick fixes to re-route the mission and right the ship.
YOU'RE NOT READY
There's a small contingent that loves working out and "feeling the burn". For everyone else, it's very low on the to-do list. It sounded good in December while you were making your New Year's Resolutions, but when reality set in and you had to decide between the gym or the couch, the gym didn't stand a chance so you vow to start tomorrow, again. Taking control of your health isn't a priority, yet. SOLUTION – If at first you don't succeed, try try again! Sooner or later, you'll see the light.
POOR EATING HABITS
You've heard it before but I'll say it for the millionth time – you can't out train a bad diet. Even the most disciplined gym rats fall short when it's time to put your money where your mouth is. What you eat in private, you wear in public. Your diet should be a reflection of your goals. SOLUTION – Prepping your meals on the weekend gives you quick, easy access to healthy nutrition all week.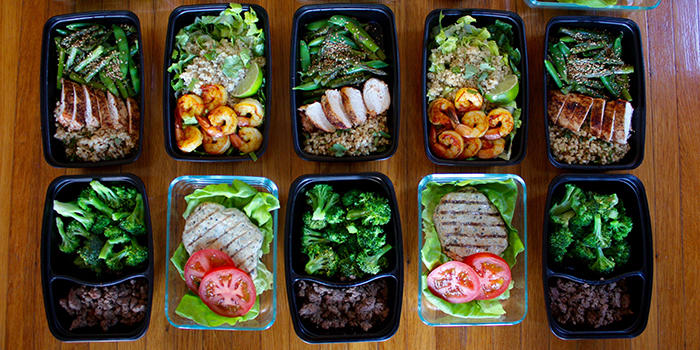 YOU KNOW IT ALL
I wish I had a nickel for every time someone told me they knew what they need to do, they just need to do it. Pride comes before the fall. Never be too proud to learn something new or listen to logic, especially when it's for your own benefit. A lot has changed since Pumping Iron the movie was released in 1977 and I hate to be the bearer of bad news, but some of your favorite internet personal trainers aren't Certified. In the fitness realm, unless something is supported by science, it's speculative at best. Make sure your sources are credible. Even then, just because it worked for Arnold Schwarzenegger doesn't mean it's the right option for you. SOLUTION – Actions speak louder than words. Put some effort into test driving your fitness theories. Either you'll prove yourself right, or you'll realize you don't know as much as you think you do.
YOU DON'T KNOW ENOUGH
Kissing cousin to Mr. or Mrs. Know It All. You aimlessly wander throughout the gym occasionally stopping to sit on an unoccupied piece of equipment to perform a few poorly executed reps. Unlike your cousins the Know It Alls, you're cognizant you don't have a clue. You're either too shy or embarrassed to ask for assistance. Gym-timidation keeps countless people on the sidelines and out of the game. SOLUTION – Like our Schoolhouse Rock friends taught us, knowledge is power. Take advantage of the free consultation / assessment most fitness facilities offer. If nothing else, it familiarizes you with the equipment and makes you comfortable in your gym surroundings by removing fear of the unknown.

NO CONSISTENCY
Fitness is a lifestyle. Maybe living and breathing fitness isn't your thing. That's ok. You have to be consistent and diligent with your work ethic to yield any visible results. For the genetic freaks of nature, not so much, but for 99.9% of society...working out just once a week won't cut the mustard. SOLUTION – Make some "me" time and fit the gym into your schedule. You're worth it.
LOW INTENSITY
You go to the gym often. Too bad most of your time is spent there taking selfies and engaging in conversations with fellow gym mates and social media friends. Little if any work gets done, unless you count the numerous check ins and status updates, but that accounts for zero calories burned and even fewer gains. Your workout time shouldn't be confused with your visits to Club Med, even if your fitness facility reminds you of it with it's swank decor and upscale amenities. SOLUTION – Shut your trap. Do something that raises your heart rate enough to make it difficult to speak. Try using a timer as well. Get your reps within the allotted time.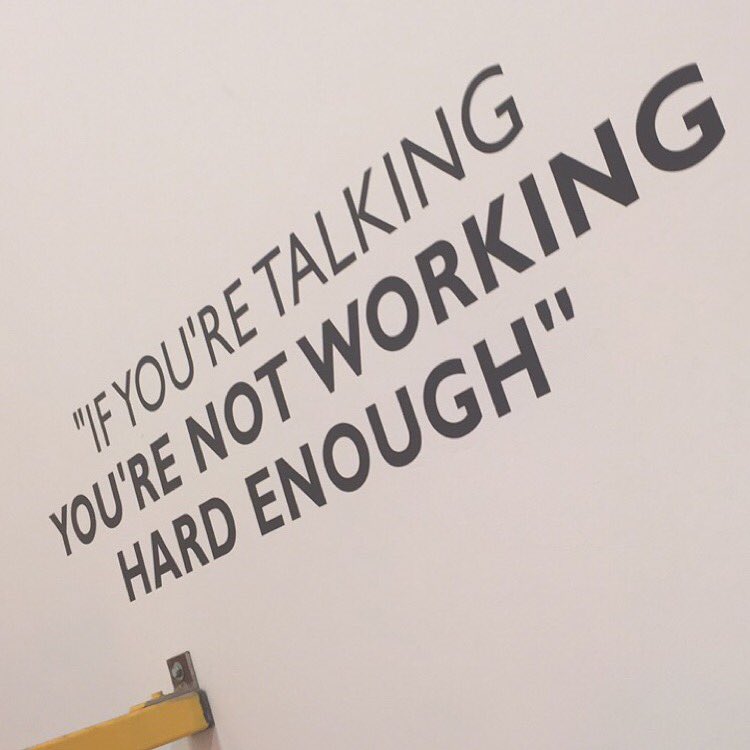 LOW EXPECTATIONS
You don't really believe you can achieve the best shape of your life or anything close to it. You make excuses to psyche yourself into believing it. "I don't want to look like that (pointing to the fit guy). I always meet this objection with "Why not"? Most times it's because they aren't committed to the work it takes. If fitness was sold in a bottle, everyone would have 6 pack abs. Don't sell yourself short. Every weight loss journey shares one thing in common, it happens one pound at a time. Whether your goal weight is 10 pounds or 200 pounds from where you currently are, the process to get there is the same. Camouflaging your lack of confidence with low expectations is pre-approving your failure. SOLUTION – Select SMART goals (Specific, Measurable, Attainable, Realistic, Timely) and hold yourself accountable to them. Hiring a Personal Trainer is another great option.
NO SUPPORT
None of your friends work out. Matter of fact, they don't like being around people that do. Your lunch room at work is a smorgasbord of unhealthy food choices and honestly, most of it tastes delicious to you. Your spouse has accepted the 40 pounds you've added to your frame over the last few years and thinks your love handles are sexy. Fitting the gym into your schedule would require you to wake up two hours early, robbing you of your beauty sleep, miss happy hour with your colleagues after your shift, or prevent you from getting your kid to soccer practice on time. Even worse, it delays evening quality time with Bae. SOLUTION – Healthy living isn't an indictment. It's an opportunity to become the best version of yourself. If your friends and/or family don't support your decision at first, they will later when they're asking you for fitness advice. Surround yourself with like-minded individuals.