Sunday, August 14, 2016
• Maywood, IL 60153-3328
Time is money. Wish I had a nickel for every time I've heard that. How often have you wished for more than 24 hours in a day? Prioritizing our to-do list can be quite challenging. By a show of hands, how high do you rank your personal health and well being?
Been to a class reunion or wedding lately? Each year these galas inject doses of extra oomph into many, inspiring them to diet and exercise with intentions of looking their best. New Year's Resolutionists flood fitness facilities every January with goals of making THIS YEAR their year to finally get in shape. Usually, by March, their gym membership has accumulated dust due to non usage and they're back on the couch binging guilt free on cheesy fries, deep dish pizza and skinny margaritas.
Why is that? Sure, working out and eating healthy is difficult. It requires hard work, sweat, planning, effort, dedication and a long list of other adjectives, but aren't you worth it?
Excuses are many when it comes to reaching your fitness goals. Not enough time, too expensive, my kid's basketball games, my job is too demanding, my spouse isn't supportive etc. Personal Trainers and Fitness Instructors have seen it all and heard it all. What it boils down to more often then not, is a lack of trust in the process and fear of failure. Willingly bowing out seems like the most viable option to save face right?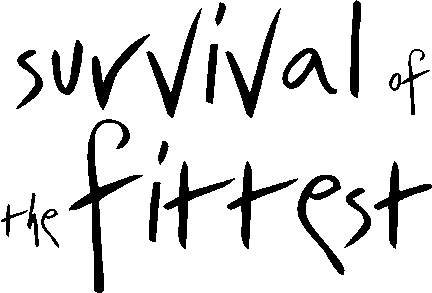 Humans are competitive by nature. For over a week the world has tuned in to witness thousands of best athletes in the world representing their countries competing in Rio at the Olympic Games. Only a handful of medals are awarded, yet competitive spirit and sportsmanship drives these athletes to give their all. Night after night, records are broken (personal bests included), goals are reached, bonds are made and lasting memories are created. Sure, genetics can give someone a competitive edge; however, the main thing that separates the average athlete and couch potato is belief. One commits to the process of realizing their full athletic potential while the other commits to their comfort zone.
That good ol' comfort zone. The area we feel safest and most secure, it's how women rationalize "I don't want to look like a man, I just want to tone without losing my curves" and men fool themselves into believing that 6 pack of brew is more appealing than 6 pack abs. How did we reach this disconnect?
There is an athlete in every one of us. Imagine if Michael Phelps never decided to jump in the pool or Simone Biles decided gymnastics wasn't her thing. What if Usain Bolt viewed Track & Field as a waste of time? How about if Muhammad Ali (Rome -1960) never laced up his boxing gloves or Michael Jordan (Los Angeles - 1984, Barcelona - 1992) took a gamble (no pun intended) on something other than basketball? Some of the greatest sports legends and history as we know it wouldn't exist. Belief, and commitment to the process facilitated the magic moments these athletes created for the world to enjoy. Think about that for a second. Let it sink in.
The biggest obstacle for most of us is fear of failure. How ironic is it that most of the time we don't reach our goals, it's our own fault? There's safety in your comfort zone, but greatness awaits you just outside of it. Being an Olympian might not be in your future, but I'm sure being ALIVE is. Being healthy is a lifestyle choice. Fight the good fight. You owe it to yourself to be the best version of you. Don't let your insecurities inhibit your progress toward your health and happiness. Let your will be stronger than your will not. Share your gift with the world. Stop doubting yourself and get out of your own way. Bring home the Gold!