Saturday, August 20, 2016
• Maywood, IL 60153-3328
Let me share something that's funny and sad at the same time. Before I dedicated my life to fitness, it was organized chaos. I ate like crap, drank like a fish and partied like a rock star. I experienced knee pain and back pain while struggling to get quality sleep at night. I also suffered from mild depression. Finally I woke up one day, overweight, in the worst shape of my life (204 lbs to be exact) and fed up. I needed to make some changes. The sad part, no one attempted to derail my runaway train. No one tried to re-route me. Not one warning to "slow down" or "take it easy". Too busy having fun I suppose.
It wasn't fun for me anymore. I discovered a passion for fitness and soon after, I reclaimed my life and recalibrated my focus. Happy Hour at the bar meant maximum rep pull ups instead of $1 drinks at the neighborhood pub. Sunday Funday meant meal prepping healthy nutrition for the week and laundry for my workout clothes. While my friends were at the night clubs and bars until the wee hours of the morning, I was in bed trying to achieve REM sleep. When co-workers pitched in for pizza at lunchtime, I respectfully declined. I made this lifestyle a priority and my focus was laser sharp. I began to look and feel better than ever. My skin was clearer, I was stronger, my clothes were looser. Over the next few months I lost 55 lbs and was in the best shape of my life. That's when the funny thing happened.
People noticed a change and many didn't like it. They missed the "old" me. Activities I used to enjoy didn't tickle my fancy anymore. Not only that, I was (according to some people) too skinny or too obsessed. I'd hear things like: "How much weight you gonna lose? You've lost enough already". When attending gatherings, collegues would mock my food choices, "I know you're Mr. Healthy nowadays, I'm sure you won't be eating any of this cake". Oh, and I can't forget my all time fav, "You're taking this fitness thing too far". Really? Really?!?!? My choices to eat better, exercise more and indulge in my guilty pleasures less had some people ready to stage an intervention to save me from being too healthy - go figure.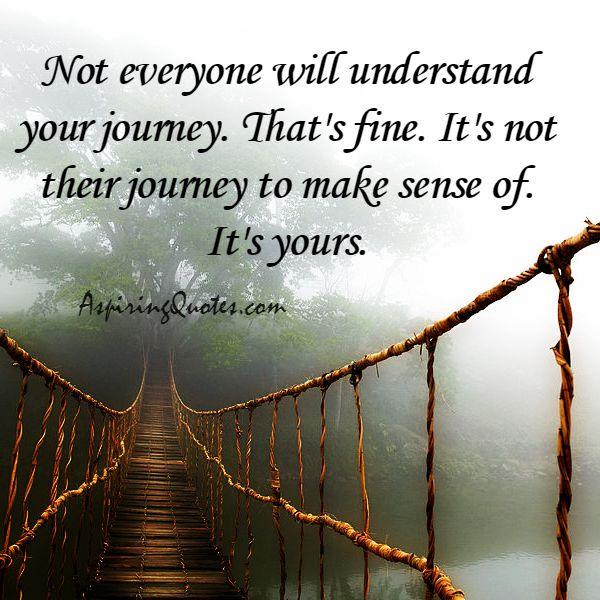 Change is good. It's even better when self improvement is the motivation. As I dove deeper into fitness, my circle of friends expanded to include what I consider my "Fit Fam". I began to receive recognition for my fitness transformation and throughout the process, I connected with many others who shared my passion and respect for the game. I was revived, happy, invigorated and determined to continue on my path of healthy living. My true friends accepted it. Others, not so much. If any of this resonates with you, you know exactly what I mean. When you're dialed in to your fitness goals, everyone isn't tuned in to your frequency. Some people won't support your decision; however, don't let that impede your progress.
That's your queue to grind even harder. Sooner or later, the tables turn. The same people that question your sanity will eventually come to you for fitness advice - mark my word. Some will be sincere, others will request the cliff notes version of fitness, the magic pill that yields the best results in the shortest amount of time. They don't want to be like "you" per se (obsessed) they just want to lose their beer gut and "tone" without givng up the beer, hot wings and pizza. Sure, you can try the latest detox or weight loss product but (come closer) THERE ISN'T A MAGIC PILL! The secret sauce is putting in the work. Period.
I'm often asked "How long should it take"? The answer is however long it takes! Commit to the process of being healthier and the results will come. Your progress is contingent on the amount of effort put forth working toward your goals. Here are a few ideas to help keep your eyes on the prize.
Write your goals down - A good idea is only as good as the effort to make it materialize. Seeing your goals in writing serves as a constant reminder to get yourself in gear.
Never skip Monday's workout - Begin each week on a positive note. Put the brakes on your weekend binges and put your body in motion.
Keep a food journal - Most of the empty calories we consume come from mindless decisions to snack on whatever is in front of us. Make your calories count.
Make time for yourself - Life is demanding, but schedule time for your workouts each week and stick to the script. You're worth it, trust me.
Track your progress - Rate the quality of your time spent working out and eating healthy. You had 3 cheat meals last week, let's aim for 2 this week. You held plank for 30 seconds last time, 45 seconds is doable. Get after it!
Fitness isn't easy (for most of us) but we all have the same 24/7/365 to work toward the things we desire. Whether it's losing 20 lbs, developing 6 pack abs or completing a half marathon, let your will be stronger than your will not. One day, one workout, one meal at a time. No magic pill necessary.