Wednesday, March 06, 2019
• Kansas City, MO 64145-1647
There's not much you can't do online at this point.
You can do everything from ordering your groceries for delivery to dating.
Something that's becoming more popular recently is the use of online support groups and therapy.
People are turning to online platforms to talk to other people who might experiences similar to their own, and also to receive professional counseling.
Just as an example, one option is to participate in electronic Al-Anon meetings and other substance abuse-related 12-step and support group programs.
So, what are the pros and cons to consider with these online support groups and online therapy platforms?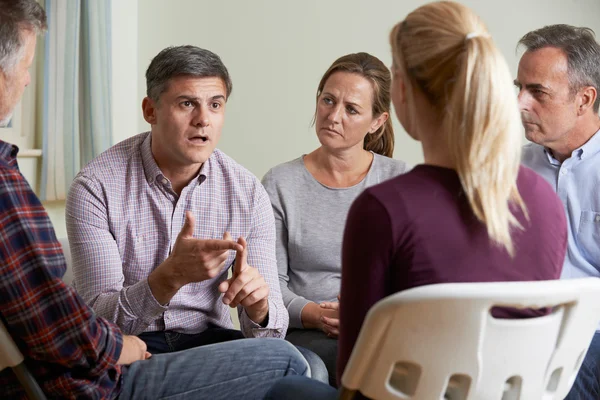 Pro: Convenience
Of course one of the primary pros of online support groups and therapy is the fact that it's convenient.
A lot of people have to work and keep up with other commitments, and it can be a challenge to fit therapy sessions or support group meetings into an already-busy schedule.
With online meetings you don't have to worry as much about scheduling, so you're more likely to get the help and support you need.
If someone lives in a city or town that's on the smaller side, they might not even have easy access to therapy or support group resources, which is another upside of doing it online.
Pro: No Fear of the Stigma
Unfortunately, sometimes people don't get the help they need, or that would be valuable to them because of embarrassment or fear of stigma.
With online therapy and support groups, this isn't such a big concern.
A lot of times people are more willing to truthfully share with other people in a support group or with a therapist when they're doing so in an online setting as opposed to doing it face-to-face.
People also might write more effectively than they feel they verbally communicate, so if they're typing instead of talking it could be beneficial.
Sometimes it can be much easier to open up and share with people you don't know at all in an online setting than the people you're closest to.
One of the key elements of many support groups is privacy and anonymity. You're likely to get an even greater level of anonymity in an online support group or therapy situation as opposed to being in-person.
Pro: Constant Access
A lot of online support groups and therapy platforms have accessibility 24/7.
Even if you're not directly able to connect with your therapist at any time, you may be able to send a message when something is fresh on your mind, rather than having to wait days or more to talk about it.
Plus, online support groups might mean you have access to other members whenever you need it, rather than having to wait for a meeting.
Cons: Lack of In-Person Social Support
As much as online support groups and therapy can be beneficial, they can have downsides as well. Sometimes we can all benefit from in-person, face-to-face social support.
While online groups may have some elements of in-person therapy and support groups, there's still not that human connection.
That human connection can make important differences in our experience with support groups or therapy.
One of the benefits of support groups isn't just sharing in the group setting. It's also the ability to form closer relationships with the people you most connect with, and this isn't as likely to happen in an online setting.
Con: It Can Be Emotionally Overwhelming
While you might enjoy being able to connect with other people when you need it most, that means you're likely also going to be taking on others' problems 24/7 as well.
Of course, this isn't a con with online therapy, but it is with online support groups.
If you're already in a fragile place and you feel like you always have to be a support system for others in your group, it can be challenging and difficult to cope with.
Con: Anonymity Can Come With Problems
Finally, the concept of anonymity was discussed above as a pro of online therapy and support groups, but it can be a con as well.
For example, if you're communicating with others in a group or a therapist through typing or texting, what you're saying is more likely to be misconstrued or misunderstood.
It can also be possible that people could treat others with disrespect or make rude or hurtful comments in these situations because of the element of anonymity, much as is the case with online trolling on social media sites.
Of course, there are pros and cons in any situation, and for a lot of people, the benefits of online therapy and support groups can far outweigh the possible downsides.