Friday, December 07, 2018
• North Little Rock, AZ 72114
Cognitive enhancers are one of the newest and most exciting supplement categories on the market right now.
Nootropics – supplements designed to enhance various aspects of mental performance – are not new. They've been around in one form or another for decades now. The term was actually first coined in the early 1960s to refer to Piracetam. This pharmaceutical is thought to significantly increase focus and information processing in a very short space of time. However, it has serious drawbacks (side effects, dependency, etc).
Now, however, the word nootropic is increasingly being used to refer to a class of natural dietary supplements. These products use a range of herbal extracts, minerals and concentrates to improve things like focus, memory, mental energy, and even sleep quality!
As the popularity of nootropics continues to grow, the fitness industry is starting to take notice. Over the past few years, there's been an explosion of products claiming to supercharge your workouts through the use of nootropics.
There are lots of pre-workouts now claiming to give you training tunnel-vision, enabling you to stay focused on your workout for hours at a time. Some promise endless mental energy and motivation; something even the most dedicated bodybuilders struggle with on a regular basis.
But just how effective are these "nootropic pre-workouts"?
Do they actually improve performance in the gym? Or are they a waste of your time and money?
Let's take a look at the ways in which nootropics claim to improve athletic performance and see if they stand up to scrutiny.
Increased Focus
This is the most common benefit promised by 'sports nootropics' – a rapid increase in concentration and focus.
Anyone who regularly trains after a hard day at work – or for long periods of time – will know how hard it can be to stay focused. It's 9pm, you just finished a 10 hours shift, you haven't had dinner, and you still have 4 sets of hack squats to go. Or was it 3? Does it even matter?
Yes.
Losing focus during your sessions can put a massive dent in your progress. A few skipped sets here and there might not seem like much, but over the course of a year you could be skipping dozens of sets on your big compound lifts.
Substances like Huperzine A and CDP-Choline have been proven in multiple independent clinical trials to be extremely effective at increasing focus, concentration and clarity of thought. They often get to work as little as 30 minutes after consumption, and their effects can last for hours.
Huperzine A in particular has been praised by serious bodybuilders for its ability to give you tunnel-vision like focus; 45 minutes after taking this stuff, you have a laser-like fixation on the workout ahead of you.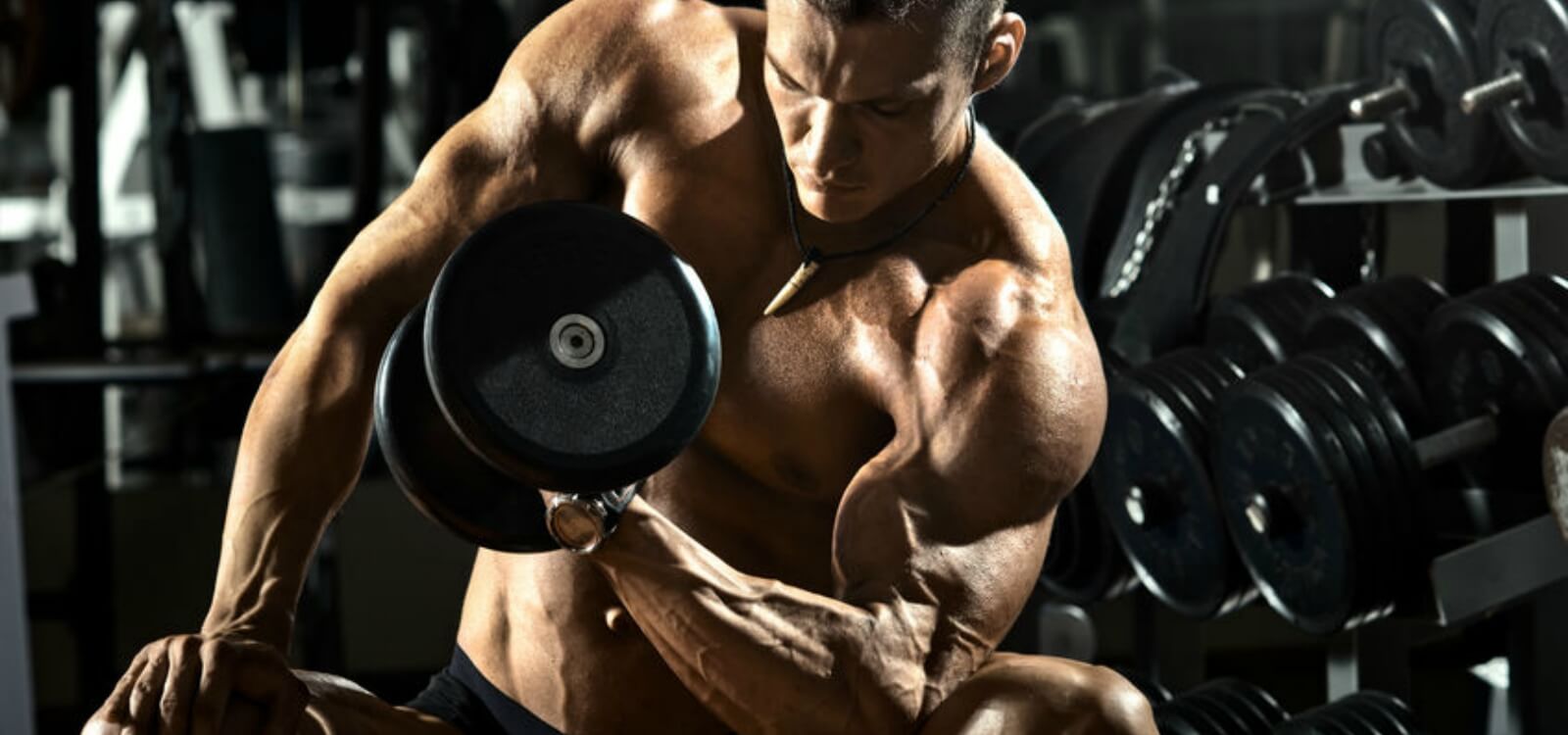 More Motivation
You'll often see this one listed on the bottles of pre-workouts, especially those with a nootropic component.
Motivation is probably the one thing that separates the casual gym rat from the handful of guys you see walking around with genuinely impressive physiques.
Amateurs and casual gym-goers just don't have the motivation that the pros do; they can't stick to diets, they struggle to train when they're tired or sad, and they can't sacrifice short-term happiness for long-term success.
Amazingly, there are several natural substances which can increase your motivation levels. They elevate your mood and boost the levels of key neurotransmitters, leaving you feeling content and motivated to hit the gym after your shift is over.
One of the most effective ways to naturally promote motivation is to consume theanine.
Animal studies have shown that theanine promotes the synthesis of various neurotransmitters, including dopamine.
Dopamine is the goal-reward neurotransmitter. It is released in anticipation of completing a goal, giving us an incredibly pleasurable feeling. This keeps us seeking the goal again and again. Raising dopamine levels while doing some activity is one of the quickest ways to get yourself addicted to that behaviour!
If you can reliably elevate your dopamine levels in the gym, you'll find it a lot easier to stay motivated. Ensuring you have healthy dopamine regulation is a good way to support your motivation levels in general.
Enhanced Sleep Quality
You probably know that sleep is one of the three pillars of muscle growth and athletic development (the other two being training and food).
You don't grow in the gym; you grow while you sleep. If you aren't getting enough restful, restorative sleep, you aren't going to grow properly! It's as simple as that.
Bodybuilders have long employed the nap to maximize their development. But today we have more scientific methods at our disposal. We now have supplements specifically designed to enhance the quality and duration of your sleep, optimizing tissue repair and muscle growth.
One of the most commonly used substances for this purpose is melatonin.
Now, some people are sceptical about melatonin supplementation. They think it is over-hyped, or that it doesn't work at all. However, there are a tonne of clinical trials showing that melatonin supplementation actually works!
For example, in this study, researchers gave 40 people aged 55 and over 2mg of melatonin each night or placebo and measured how their sleeping patterns changed. The findings were pretty conclusive: "Nightly treatment with PRM effectively induced sleep and improved perceived quality of sleep in patients with primary insomnia aged > or =55 years. Daytime psychomotor performance was not impaired and was consistently better with PRM compared with placebo. PRM was well tolerated with no evidence of rebound effects."
If you sometimes struggle to get enough deep, quality sleep, then your training might be suffering for it. You could try adding in a few milligrams of melatonin shortly before bedtime – it might make all the difference to your strength or physique over the long term!
How To Use Nootropics To Enhance Athletic Performance
Not all substances work as well as the few mentioned above. There are a lot of bogus supplements out there. But there are clearly a lot of things that do work to improve your performance both in the gym and in competition.
You just need to look under the hood a little – check the scientific pedigree of each and every substance listed on a label.
If you find a group of substances that work for you, then you might quickly find yourself much more focused and motivated in the gym. You might also find yourself getting more sleep than you ever have before!
Try it out; you don't really have anything to lose!