Sunday, August 14, 2016
• North Little Rock, AZ 72114
Building muscle can be a tough task, particularly if you're targeting one part of the body. Greater muscle development and definition is an excellent way to improve one's physique, particularly when bodybuilding. However, it can be tricky to identify the exercises that will give you the results you seek and those that will cause strain with no particular visible improvement. Differentiating between effort and tension, isolating core muscles and pushing for greater rep numbers are known to have encouraging results on body mass and muscle growth. Furthermore, finding the exercises that work best for you will enable you to feel more comfortable in your routine and enhance your workout performances. While you may only be looking for bicep workouts, the secret lies in training your entire body.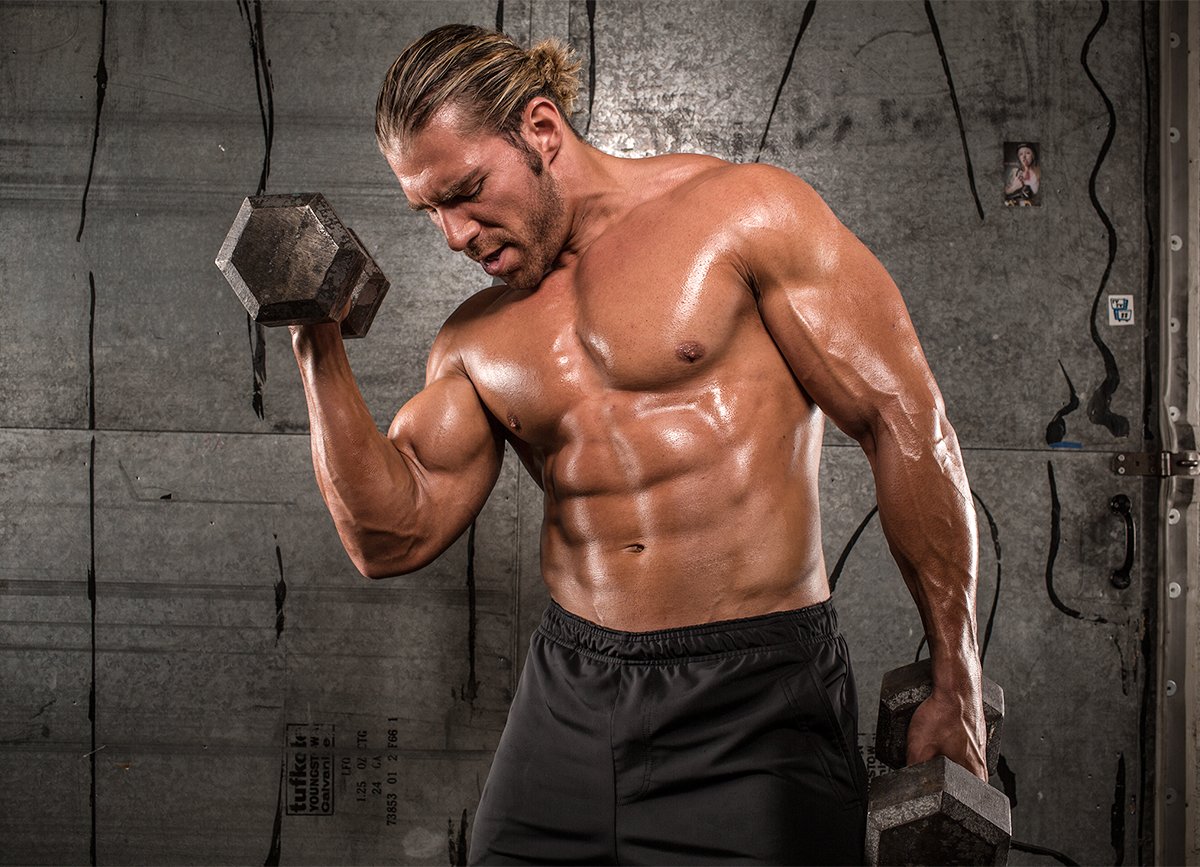 Gaining Bicep Muscle
There are 3 exercise types known to stimulate muscle growth or amplify definition in particular areas: core strength training, isolation, and cardio. Each exercise will have a different method of either increasing the muscle mass of the area, or diminishing the fat surrounding it, making the muscle appear more prominent.

1. Core Strength Training
Though this mode of training appears to have little to do with biceps, it has been proven to have a long-run positive effect on muscle growth on every area of the body, including arms. Core strength training will target major body regions such as the abdomen and back or the chest, shoulders and arms, or the buttocks, quads and legs. Though the core of your body is deemed to be the muscle group in your abdomen, core strength training will involve work from all parts of your body supporting your abdomen during an exercise, resulting in their overall growth.
Traditional core strength training exercises that require no equipment include:
Planks
Cable Crunches
Sit-Ups
Air-bikes
Overhead crunches
Leg-raises
Traditional core strength training exercises that require equipment include:
Barbell side bends
Seated barbell twists
Russian Twists
Ab crunches using the crunch machine
While these exercises will feel like they are targeting your abdomen, research has proved that muscle growth tends to be relatively spread over the entire body's surface, regardless of the muscle group being used. You will find that in increasing your body's entire muscle mass, you find it easier to gain muscle on your biceps, or have more strength to increase the number of isolation reps you can then do.

2. Isolation Exercises
This is the go-to technique for bicep growth and is usually perceived to be the most effective method. However, its popularity does not invalidate the fact it has been proven to work best when used alongside other methods, particularly core strength training.
These exercises are more likely to require equipment, as you will need the pressure of weight to target a particular muscle. The most effective isolation bicep exercises are:
Barbell curls
Dumbbell curls
One arm dumbbell preacher curls
Hammer curls
Cable hammer curls
Close-grip barbell curls
EZ bar curls
Though you may be familiar with these exercises already, you can either look them up or ask about them at your local gym. You will also find that should you be a beginner, getting the gist of the exercises straight away can be quite challenging. It might be advisable to find tutorials on each exercise, or even a PT to assist you with them before you begin establishing your routine.

3. Cardio
Cardio is known to target body fat, which can decrease the appearance of a fat layer' on your arms and make your biceps look more defined. However, certain types of cardio can tackle both muscle definition and growth.
For instance, insanity workouts, boxing and even swimming, can both help you burn fat and stimulate specific muscle groups such as the abdomen and the biceps to increase in muscle mass. These activities are regarded as more wholesome' workouts and will increase your overall fitness levels, which can lead to facilitated muscle growth, extra fat-burning and an overall ripped physique.
A newly popular cardio workout is also that of walking or jogging with small dumbbells (2 to 3 lbs), which can both make you burn calories and have you give your arms an extra, muscle-defining task. This method is particularly useful to beginners, as they may find that jumping straight to intense workouts can be overwhelming to their entire body.

The thing you must imperatively keep in mind about bicep workouts is that they will not work on their own. Targeting and pushing a certain area's potential will have notable effects; you must simply make sure to maximise them by using other techniques simultaneously.