Thursday, September 28, 2017
You are working on your looks every day. You want to look good. Everybody does. You want to feel healthy and work hard for it. When it comes to your skin, it's a big part of how you look. We are all looking for that nice glow. But is your skin also healthy? With skin cancer rates on the rise for decades now, it's time to take attention.
Awareness around skin cancer has been low. Which gave the disease the chance to slowly grow to be one of the most common cancers for both younger and older people. Luckily in the past couple of years, a lot of organizations, companies, and diagnosed people have taken on the task of educating people about the risks of skin cancer. Basically, anyone can get it. If you see a lot of sunlight (or use tanning beds!) you are at higher risk, but let's make it clear that no one is excluded.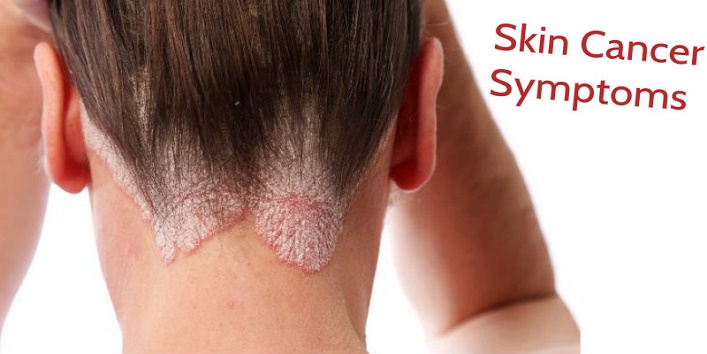 So what is skin cancer exactly?
Literally, it's cancer that grows from the skin. Skin cancer can appear from moles, skin growths and other skin spots like red spots in rare occasions. There are three common types of skin cancer that can look alike but are also very different when it comes to danger and treatment options.
Basal Cell Carcinoma is the most common type. In most cases, this can be treated well. Squamous Cell Carcinoma is the second most common and it's more dangerous, but also in most cases treatable. Third is Melanoma, a form of skin cancer which is much more dangerous and potentially deadly when not treated early. This is because Melanoma forms in the deepest layer of the skin and can spread through the body to other organs. Like other forms of cancer – when cancer spreads to certain organs it can be fatal. So that stresses the importance of awareness, right?
Make sure to know the skin cancer symptoms so you can keep a close look at your skin.
The causes of skin cancer
Dermatologists agree that there is not one cause of skin cancer. But there are a few factors that have a strong influence. The most important one is UV exposure. You will be exposed to UV radiation from sunlight. So when you are outside, think twice before you lie in the sun the whole day. If you really like the beach, at least make sure to apply sunscreen with SPF of 30 or more. That will not give you that quick tan, I know. But it will prevent the mutation in the skin cells because of damage by UV rays. And in the end that will have to be more important. Tanning beds especially are bad. Most countries are already in the process of banning them, at least for under-aged people. If you can, avoid them.
Other factors that are proven to be linked to skin cancer are genetics and studies have shown that exposure to toxins can be a cause, for example from the environment that you live in. These can be hard to adjust, so make sure to avoid over-exposure to the sun at first.
Keep on working on those looks. But also make sure to keep your skin, the biggest organ in your body, healthy as well. That will give you the complete package.