Monday, September 11, 2017
Cervical pain also referred to as neck pain, is a typical medical condition caused by several diseases and disorders involving neck tissues. Neck injuries, bad sleeping postures, stress and strains during exercises can also result in neck or cervical pain. There are several home remedies that individuals can self-administer to ease neck or cervical pain. These techniques include the following:

1. Cold and Heat Application

Cervical pain gets minimized by applying cold packs because they limit the buildup of lactic acid. The concept of utilizing ice helps reduce inflammation and numbs the pain. Heat pressurizers contribute to muscles tightening. The heat compresses enhance blood circulation to the muscles and is supposed to get administered after cold applications.

Procedure:
• Pick ice wrapped in a towel and place in a plastic bag (alternatively, use artificial cold pack or frozen peas)
• Put it on the neck, between the head and shoulders for 20 minutes.
• Use a heating pad, hot towel, hot water bottle or a hot shower and apply for 20 minutes.
• Perform this thrice daily till you get relieved.
2. Relaxation and breathing:
Painful cervical muscle tension gets caused by emotional stress. It is therefore important to adapt to ways that mitigate stress in your life. Abdominal breathing and self- relaxation techniques such as yoga, meditation, and exercises that enhance self-distraction can help manage stress. Stress is also usually associated with pain in the trapezius muscles.

3. Homemade Analgesic:
Use a balm containing menthol such as beeswax, coconut oil, eucalyptus, oil and peppermint oil to manufacture an improvised analgesia for a soothing relief of your muscles.

Procedure:
• Take two tablespoons of coconut oil or beeswax and melt them over low heat.
• Put five droplets of eucalyptus or peppermint oil.
• Leave the mixture for 5 – 10 minutes to cool off.
• Apply to the neck and store safely for future use.

4. Proper herbs application: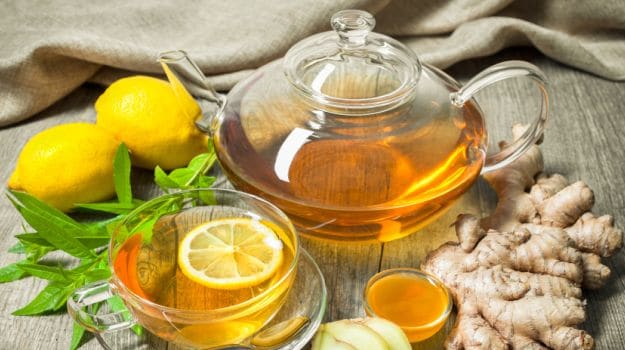 Several herbs treat neck pain in balm or cream form. Examples of these herbs are:
• Menthol which has a cooling effect that relieves pain.
• Camphor which enhances blood circulation minimizes inflammation and warms the area where it is applied.
• Turmeric has inherent healing characteristics to cure the pain.

5. Therapeutic exercises and massage:
Tension-relieving practices help to ease the cervical pain. Perform isometric exercises keeping your head static and neck massages for about 15 minutes daily to relieve the pain. However, the exercises should be done cautiously so as not to pull your muscles. Therapeutic exercises involve nodding your head up and down or sideways to stretch the cervical muscles gently.

Cervical can cause Trapezius pain
When an individual is under stress, the first muscles to ache are usually the trap muscles. During such incidences, the muscles ache and induce a burning sensation from beneath the skull to the middle of the shoulder blades. Besides stress, trapezius pain can be caused by tight bra straps, carrying a heavy backpack, breastfeeding, working while leaning forward among others.

Pain in the trapezius muscles gets reduced by performing body massages and homemade relaxation techniques. These massage and relaxation techniques include:

• Lying down on the side of your body to relax the trapezius muscles.
• Placing a tennis ball on the sore spots of the muscles and lying on it such that it massages the area.
• Using a body back buddy to gently apply pressure on the unreachable spots.

Both trapezius and cervical pain can efficiently get handled at home by using the self-relaxation and massage techniques on your body that will help in relieving the pain.