Tuesday, May 14, 2019
• Dubai, Dubai
When attempting to lose weight you may find that you are having to work increasingly hard to see any results.
So why not make some quick and easy changes in your kitchen to make cooking easier and shedding extra kilos.
Check this list of easy kitchen hacks and Use them to save time, save money and slim down at the same time.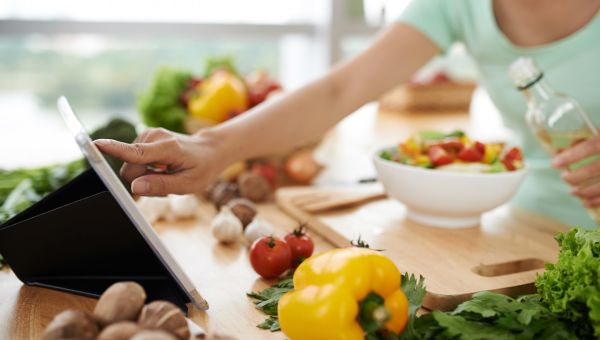 1.Use Scoops to Eat Correct Portions
One of the biggest mistakes made by dieters is to eat too much of certain foods. For example, most of us don't actually measure a single serving of cereal, we just pour cereal into a bowl..
So, eat the correct portions of cereals and grains, by keeping single serving scoops in the boxes of cereal, rice, oatmeal and other foods.
2.Create a Healthy Food Zone
How often do you visit the refrigerator to look for a snack when you're not really hungry? If you're like most people, you do it too often—especially in the evening.
There's no need for a major overhaul. Organize your refrigerator, so it's the healthy food that is the easiest to reach..
This is a great option for dieters who live in a house with people who aren't dieting. Ask your friends or family members to respect your "healthy food zone" so that you always eat healthy when you want to snack.
3.Use a Digital Scale
If you are serious about losing weight, then you should own and use a digital scale.
Smart dieters keep it on the counter so that it is visible and you are reminded to use it often. Always Put a small light weight container plastic vessel on top so you can quickly measure things like grains, cereals, and ingredients for recipes
4. Snack Packs
Healthy snacking is essential if you want to lose weight. This diet hack takes a little extra time in the beginning but saves both time and money in the long run.
Try to prepare a week's worth of healthy snacks all at once. And keep them in easy reach.
5.Use Salad Plates to Eat Less
If you want to eat less at meal time, the trick may be to use smaller plates. Several research studies have found that when dieters use smaller plates, they take smaller portions of food and eat less overall.Downsizing your plates, serving spoons and other utensils, will encourage you to serve up smaller portions.
.6. Go green
Eating salad specially green one, prior to your main meal is a great way to control the craving, but everybody is busy to prepare a salad every dusk? So prepare your favourite salad and store it in an air tight box, and then you won't be so tempted to skip it to save time before your evening meal.
7. Don't leave food out on the counters
Put food away in cupboards and that way you won't be tempted. According to one study, people who leave food out on the kitchen counter weighed, on average, 10% more than those who did not.
8. Don't hang out in the kitchen
Do whatever you can to make the kitchen the place where you prepare food, not the place where you spend most of your time. So long as you are in there, surrounded by food, you will be tempted to grab a snack. Take out the TV and even hide the kitchen stools, because the less time you are lounging around in the kitchen, the better.
9.Make your own ice cream
Who doesn't love ice cream? But obviously eating that tub of Ben and Jerry's is not the best idea if you are looking to drop a few pounds.
Luckily for you there is a way to make your own ice cream without the added fat.
Using frozen almond milk and a variety of frozen fresh fruits (your preference), you simply blend them together to make your own ice cream.
10: Plan your meals ahead of time
By planning your meals ahead of time there is no excuse not to eat as healthily as possible.
This is because you can shop accordingly based on your plans.
11: Keep track of your calories
If you are preparing your own meals then you can control how many calories you are consuming.
I suggest you keep a food diary and mark down what you consume and its calorie content. Doing so will allow you to look back to see if any changes are required.
When preparing meals for future consumption make sure to label them so that you know the number of calories it contains.
These were brilliant kitchen hacks for weight loss. Hope you enjoyed it and follow these tips.