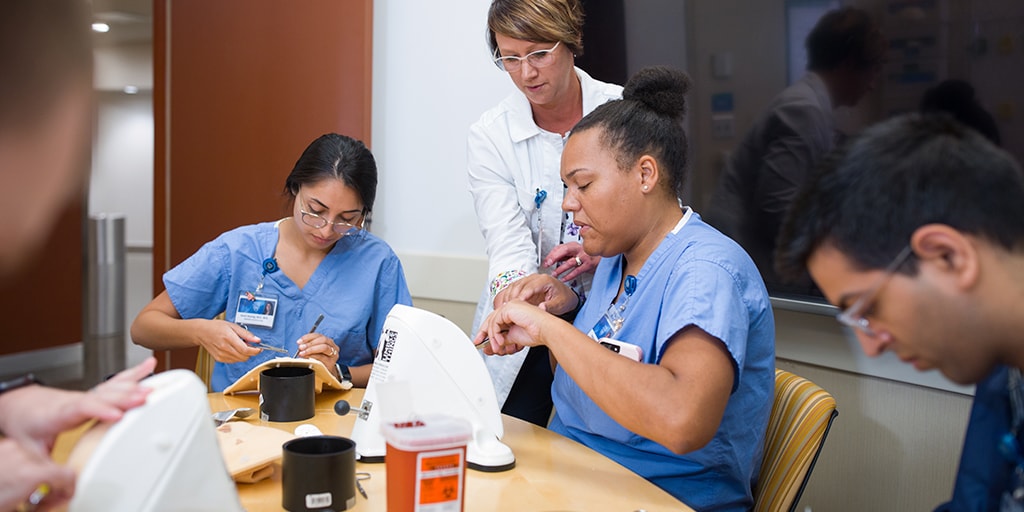 Urogynecology is gaining more popularity outside the medical field for delivering outstanding results. Owing to the scarcity of fellowship-trained urogynecologists in Florida, you need to get the best one to care for your family. Dr. Uzoma K. Nwaubani is an established Wildwood, FL urogynecologist using her experience of over two decades to treat patients from Florida.
About Dr. Nwaubani
Uzoma Nwaubani, MD, FACOG, FFPMRS, is a board-certified urogynecologist offering high-quality care for men and women from adolescence. Dr. Nwaubani is the only fellowship-trained urogynecologist in Wildwood, Florida, practicing at NUWA world, a practice that is dedicated to urogynecologic surgery, where she has served for over twenty years.
Dr. Nwaubani specializes in urology, gynecology, and pelvic reconstructive surgery. She is double board-certified in obstetrics and gynecology OB/GYN, female pelvic medicine, and reconstructive surgery. She graduated from the University of Nigeria Nsukka College of Medicine in Nsukka, Nigeria, did her residency at the Newark Beth Israel Medical Center in Newark, New Jersey, and New York Medical College in Valhalla, New York.
Dr. Nwaubani received her fellowship training from the St. Joseph's Hospital and Medical Center in Patterson, New Jersey. She treats conditions like endometriosis, abnormal vaginal bleeding, female infertility, genital HPV, urinary incontinence, pelvic organ prolapses, polycystic ovarian syndrome, vaginal dryness, and hormonal imbalances. She performs procedures like colposcopy, bladder repair, and cystoscopy.
Dr. Nwaubani also improves your confidence, wellness, and quality of life through cutting edge treatments and services like revolutionary laser hair removal. You can also shape your body using WarmScultping™ or CoolSculpting. Vaginal revitalization is also done at the center through the MonaLisa® Touch®, vaginal hysterectomy, prolapse, reconstructive surgery, labiaplasties, and vaginoplasties.
Dr. Nwaubani is highly skilled in Bioidentical hormone replacement therapy using BiOTE® to improve the quality of your life. To improve your looks, visit NUWA World for facial aesthetics, TempSure®, and Icon® laser systems for skin tightening. She is well-known for her cheerful, compassionate, and friendly nature. All services that are offered at the center are patient-oriented and highly customized to care for each patient.
She is part of the American Board of Obstetrics and Gynecology and an affiliate with AdventHealth Ocala and the Villages Regional Hospital in Florida. She is focused on staying up to date with the latest tools and technological advancements through continuous learning and in-depth research. She has won awards, including the Vitals Patients Choice Award, and achieved the Athena Health CMS Meaningful Use Stage 1 EHR Certification.
Available Services
Vaginal revitalization
Facial aesthetics
Skin tightening
Body sculpting
Incontinence
Hormone replacement therapy
Prolapse
Smartlipo
Treatment for overactive bladder
PicoSure
Location of NUWA World
The offices of NUWA World are located at;
9580 N. US Highway 301, Wildwood, FL 34785
How Can I Contact NUWA World?
To book an appointment, you can contact NUWA World via the fax number, 352-633-2232, or call 352-218-8643.
What are the Opening Hours?
Monday- Friday: 8:00 am - 6:00 pm
Saturday and Sunday: Closed
Bottom Line
NUWA WORLD creates a private, peaceful, and comfortable environment that is favorable for all visiting patients. You can contact the practice via phone or using the online booking tool.