Wednesday, March 18, 2020
Everyone wants a fresh and young face. This statement is so self-evident and self-supporting that one does not even need to make an argument in its favour. From young to old, from boys to girls, the first thing you want to do in the morning is to look at yourself in the mirror. The feeling you get at that very moment can define your whole day. Seeing a pimple or a wrinkle can turn your mood off and ruin the entire productivity of the day. Having a good skin boosts your confidence as you socialize throughout the day either at a workplace or in a leisure activity like shopping. So, here is the million-dollar question, what does one need to do to have the facial skin fresh and young? Well, you do not need to worry as the answer involves some basic lifestyle changes, and you do not necessarily have to spend a lot of money unless under special circumstances. In this age of selfies and increased socialization, good skin is an asset worth having. This article will apprise you about the necessary actions that need to be taken for achieving this simple but important goal.
Good skin is a result of not a few beauty products, but it involves some lifestyle changes that can give you long-lasting benefits. Botox courses are one of the ways to accomplish this goal but let's start with some simple things first.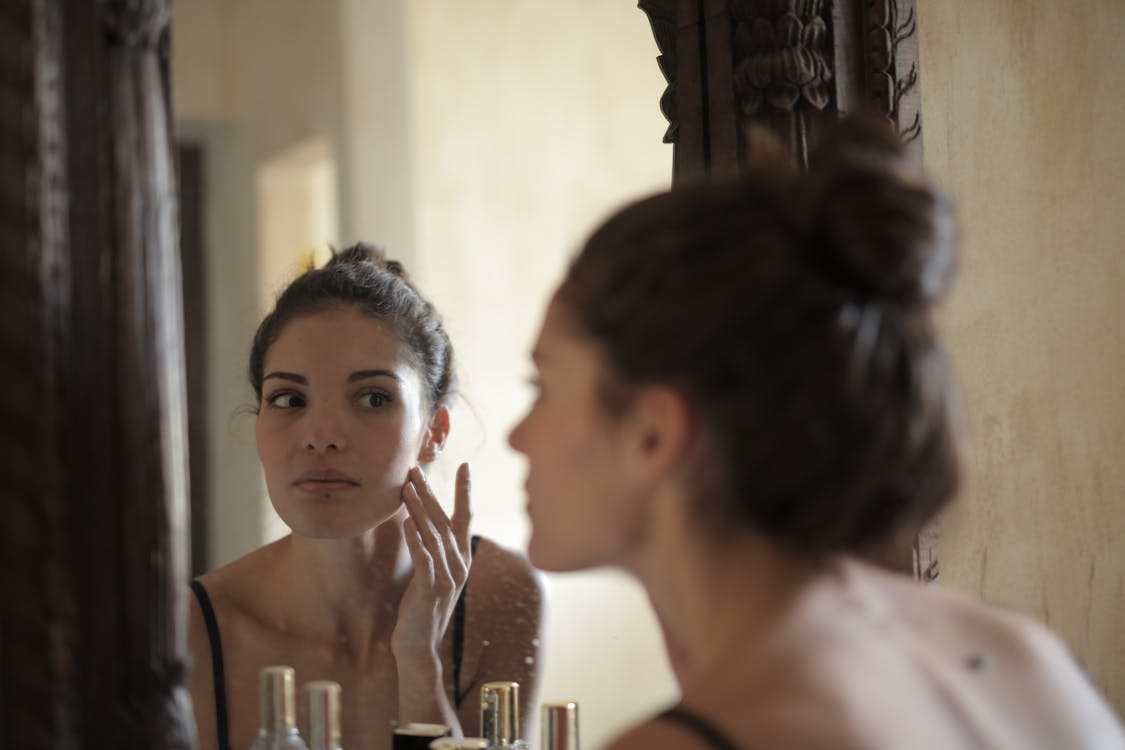 Wash Your Face
You might be surprised but washing a face is one the most cardinal steps to achieving a fresh and young skin. Throughout the day, dirt accumulates on your skin, giving you a dull look and also affecting your skin on the micro-level as bacteria gets trapped. Using a mild face wash, cleanser or soap will help you overcome this. Normal skin has a pH of 5, and you should opt for a product that can maintain it. Products are usually labelled with terms such as "pH balanced". However, depending on the type of your skin, you might want to go for an oil-free or an extra-oil cleanser. Furthermore, it is pertinent to mention that while using a cleanser, you have to be gentle and avoid doing it a bit too much as it may sensitize your skin and create further problems. Well, as they say, excess of everything is bad and so is the glut of cleansing.
Use A Moisturizer Every Day
Again, this is one of the most basic skincare routines, but unfortunately, not many people follow it. You might be wondering that since your skin is already oily, you would not have to use a moisturizer. That is a good thought, but there are oil-free alternates available for your skin that you may want to get your hands on. Moisturizer helps in increasing the production of collagen and elastin in your skin that in turn reduces ageing effects such as wrinkles and helps you get a young look.
Exfoliate
Exfoliation is a process of removal of dead skin and other remnants from your face that can take away your fresh and young look. There are several exfoliation scrubs available that can help you. Exfoliation does not necessarily remove wrinkles, but it gets rid of dead skin that can exacerbate the wrinkling process.
Improve Your Diet
A few dietary changes can do wonders for your skin as proven by a recent study. There might be something in your diet that can have bad ramifications for your skin. As a rule of thumb, any food that is big with sugar and fat is not good for your skin as well as your overall health. Though you cannot eliminate them completely, you might want to consider cutting them down to a certain level that does not ruin your skin. Foods rich with Vitamin A (such as fruits and vegetables) and Vitamin C (such as citrus fruits) can help you achieve a nice and young look. Moreover, you might want to keep fatty food like walnuts that contain a high degree of essential fatty acids in your diet as they help you in hydrating your skin. As you are hydrating your skin, you should also hydrate your body by drinking plenty of water. If you need further help, you might want to consult a nutritionist for a detailed healthy diet plan according to your own lifestyle as it may vary from person to person.
Minimize Exposure To Sunlight
You might have heard about the ozone layer that blocks ultraviolet radiation from reaching the earth. Sadly, it does not stop all of them, and some less hazardous ones still manage to reach you. They do not cause severe skin problems as would have been the case without the presence of the ozone layer, but they do speed up the skin ageing process. Furthermore, as a study has found out, exposure to sunlight can also damage the structural integrity of your skin. Wearing a hat, carrying an umbrella, using a broad-spectrum sunscreen and avoiding long term exposure to sunlight are few of the things that you can include in your lifestyle to avoid this process. You should also use self-tanners instead of tanning yourself with sunlight.
Give Up Or Reduce Unhealthy Habits
Unhealthy habits like smoking and excessive consumption of alcohol are bad for the skin. They speed up the ageing process of the skin by dehydrating it. They are also not good for your lungs and liver so you should try to cut down on these habits or eliminate them completely if possible. Look for rehabilitation centres or contact your doctor that can help you overcome these detrimental habits.
Exercise And Manage Stress
Exercising is thought to be a part of every healthy lifestyle as it helps in improving your immune system. Regular exercise also increases the blood circulation in your body that consequently improves your skin among other benefits. Stress is unavoidable in life, but excessive stress can deteriorate your health as well as your skin. Managing stress should be your focus to avoid all of this, and one of the ways to do that is exercising. Furthermore, you can also schedule a time for relaxation and entertainment and sometimes cut yourself off from the world by getting away from phones and laptops.
What's The Takeaway?
As discussed, the best way to have fresh and young skin is to have a healthy lifestyle that includes a healthy diet and exercising. Little habits like washing your face and using a moisturizer daily can go a long way in boosting your skin which in turn will boost your confidence. However, we must also remember that ageing is a natural process, we can slow it down, but we can never totally avoid it. Embracing the beauty that comes with your ageing also helps you get less stressed so you can focus on the other positive aspects of life. At the end of the day, your happiness is what matters the most and making peace with your age might be one way to achieve it.