Facebook and Twitter, these two are most familiar and most popular name in today's world. If you have a smartphone or a desktop or laptop, then you must have the account on these two sites. New age people spends most of the time of their days on these platforms, so we can also say that these are the globally popular platform to promote a business. This is also the secret that the e-commerce sites are gaining too much popularity day by day. These two social media platform has taken the boredom out from the online marketing.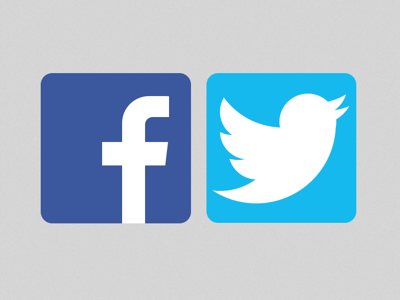 A few years back, the only option of the online advertisement was making an attractive website and uploading the product related contents and then a long wait to clinch the business deals online. But now, the trend has changed and people don't have so much time to find a website and read those attachments. So if they find the link and the attractive ad on the social media, they will reach to you easily.
The social media platform is really bigger now and these have a global acceptance but to get the desired success from the social media advertisements is not an easy way.
These are more interactive podiums
Facebook and twitter are interactive podiums today because with these sites you can get the views of your customers in a minute with the options of comments and likes. You can post some effective pictures there too and can go for an interactive session n with a customer. If you have the convincing power, then the deal is yours. By these ways, you can attract more customers and even they found the trust from the chat page, from prior customers.
These are entertainment based platforms
As it, these are the most convenient and also most visited sites, so it is really easy and time-saving option to boost the sales of your company. Most interesting part of these social media is, you will have an entertainment based platform here to post about your business. It is to give life to your advertisement approach rather a serious style approach, which is more common on the various websites of companies. As we say, facebook and twitter is the best platform to attract the fun-loving young generation.
Messaging service on this platform
If you have liked a product and also want to share the details of the product with your friends or family, then your facebook and twitter profile allows you to do that. More sharing means more customers. So the sharing and messaging options of those platforms are another helping option to make your marketing campaign successful.
Free sites for international clients
With the help of Facebook or Twitter campaign, you can reach to a worldwide audience for your product. It reaches to all corner of the world and to age's people. There are billions of people are on Facebook and nearly 200 million people are on Twitter. So your free advertisement on Facebook and Twitter reaches to billions of people at a time and grows your audience too.