Monday, August 07, 2017
• North Little Rock, AZ 72114
The popularity of Beef Jerky in the world isn't quite as steady or as extravagant as you thought it would be. Yes, in Europe and other Western countries this snack is easily one of the favorites and has been explored already in multiple culinary ways. However, in some parts of Asia, particularly the Eastern to South East Asian countries, Beef Jerky is not quite the popular one. Partly to blame is the great influence of traditional Asian cuisine in this part of the world. Countries in this region like Japan, Philippines, Thailand, China, and more have strong ties with their traditional culinary customs which is why Western snacks like the Beef Jerky remain simply to be exports and have not really adapted to the culture in some instances.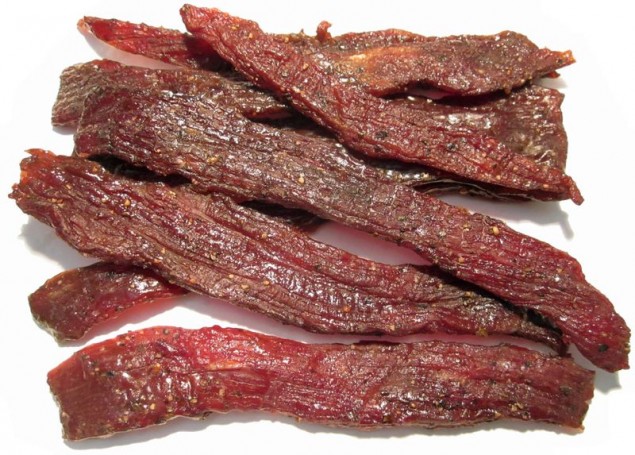 Jerky is a thinly sliced lean meat that is dried to prolong storage life
This article will explore more on the snack and identify it more for the people missing out on this wonderful dish. Also, this article will try to solve the riddle on why this global snack is not as global as it seems and appears to be neglected and taken for granted in some parts of the world nowadays.
Although, the snack is less consumed in the countries mentioned above, Beef Jerky remains to be one of the most recognizable snacks there is today due to its appearance, smell and taste. The most recognizable form of Beef Jerky is a thin strip of meat, usually because of pounding or slicing. The snack usually sports a brownish color with a hint of red since it is actually lean meat.
Originally, the process of turning various meats into jerky is done to prolong the life of the meats themselves. The meat is pounded or thinly sliced, salted, and dried by means of slow smoking or simply leaving it under the sun. This process produces the salty and savory flavor of jerkies and of course its long life before spoilage.
Beef Jerky not as popular in some countries
Nowadays, jerky has adapted to the taste of some cultures. Rather than to preserve its life, meats are turned to jerky for the unique taste that it sports; a taste that is yet to be loved and embraced by some countries. Culinary recipes are not far from foreign ideologies, they are alike because both are usually brought by visitors but are not welcomed easily. This can be due to various things but one of the strongest reasons is due to the strong influence of previous and original staples in the country.
A proof that a recipe has been accepted is if the country has their own versions of it based on their local spices. In some cases, restaurant chains have been made for the soul purpose of serving jerky such as Australia's Geronimo Jerky. Unfortunately, for some countries the Jerky is yet to be explored and known.