Wednesday, March 06, 2019
• Berkely, CA 94704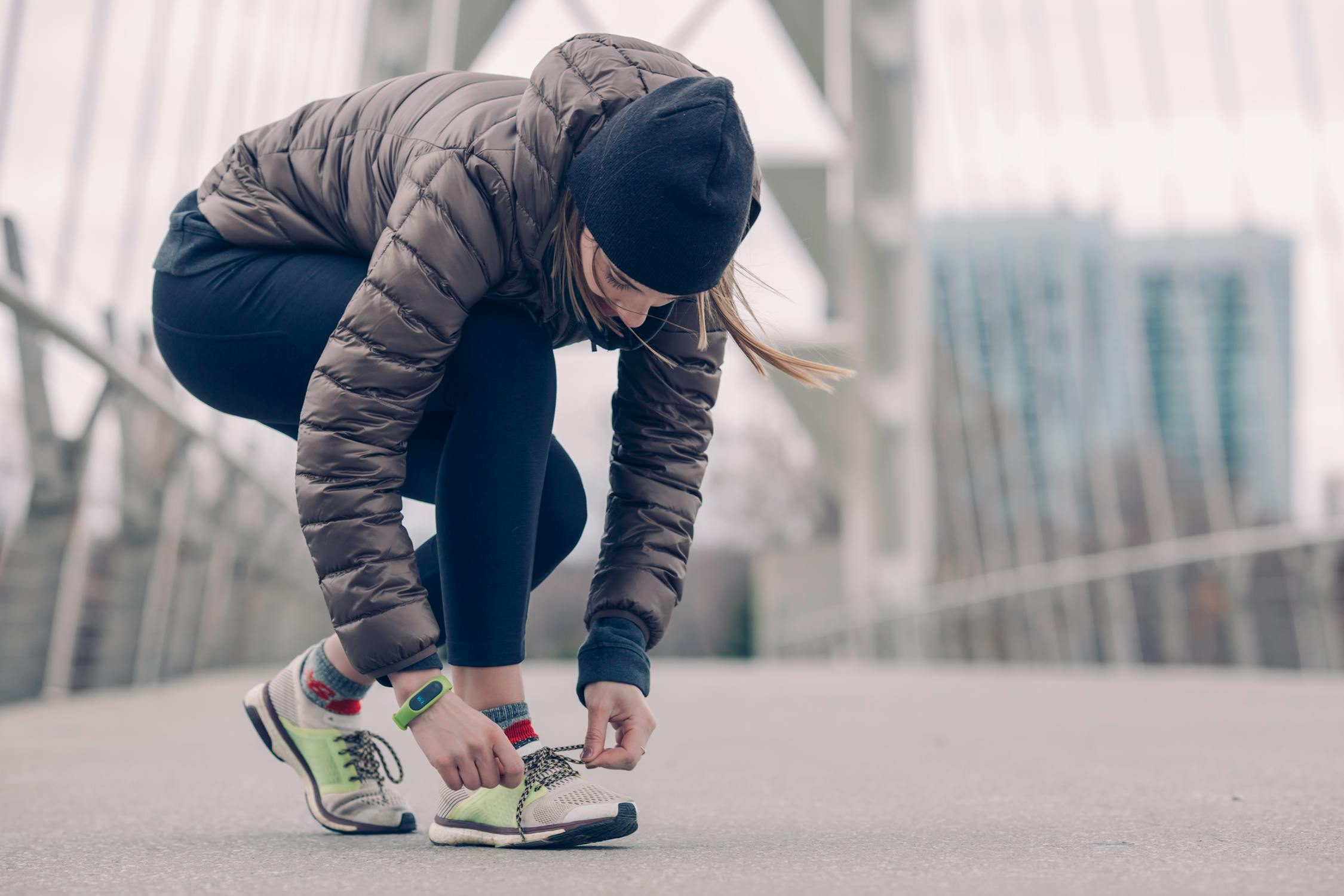 Maintaining physical fitness is probably a major milestone in your life today. The hype of activities that come with summer as well as other important life events may, however, keep you from realizing this goal. You may, therefore, probably find yourself veering off your physical fitness dream in the long run. Achieving that physical fitness goal you have requires discipline, endurance, and focus. A once-in-a-while failure may, therefore, be the norm that you should be aware of. Like any other life goal, getting back on track is the most important thing to do. To set you back again on your journey to that dream of a physical fitness lifestyle, here are some important tips to guide you through.
Simplify and restate your goals
Setting some fitness goals is a highly advisable technique that helps ensure discipline and focus on your initiative. In the course of accomplishing the goals, however, you may realize that you probably overstretched yourself and overestimated your ability to competently achieve them. Experts recommend reshaping and refocusing your goals to be more realistic and achievable as the first step towards getting your fitness goals back on track. When reframing your goals, you should pay particular attention to areas that set you back on your initial goals to ensure that you don't repeat similar mistakes again.
Repetitive failure may, in this regard, imply a significant setback on your motivation and dedication to the achievement of your fitness goals. Making the goals simpler, shorter, and more realistic prevents you from failing once again. The simpler goals, on the other hand, also make it easier for you to achieve them. The simple achievements go a long way towards motivating you to achieve even the tougher goals as time goes by.
Set accountability checks
Accountability is the most reliable way to ensure that your life gets back on track and flows smoothly as far as fitness standards and goals are concerned. Having an accountability partner serves as a motivational factor that helps you to stay focused. The process of setting an accountability system in your fitness lifestyle does not have to be overly complicated. You may want to make your close friend or family member you accountability partner. If close friends and family haven't worked for you in the past you can you may want to sign up at a local fitness center and get the help from a personal trainer.
Personal trainers come in handy in helping to, directly and indirectly, motivate you to struggle through your fitness hurdles to achieve your goals. The partner indirectly helps you to stay focused and true to your long term goals. The commitments that you make with your accountability partner should be realistic and achievable.
When thinking of an accountability partner in physical fitness, you don't have to overcomplicate yourself. You may start small by having a checklist of your daily workout routine and later advance to modernized physical planners such as mobile apps that help you track your physical fitness goals.
Have a backup system and plan
In the process of maintaining and regaining your physical fitness dreams, you may probably think about implementing a backup system and plan that helps you stay on track even when your initial plan does not seem to sit well with your ever-changing schedule. A backup fitness plan, for instance, comes in handy in cases where you are used to a certain daily routine of waking up in the morning and working out for 30 minutes to 1 hour before heading to work. Circumstances may arise where that one hour of workout gets occupied with other emergency tasks.
The backup plan and system may kick-in by having you reschedule your workout activities to later in the afternoon or evening after work. Such a plan ensures that you maintain consistency in your journey to physical fitness and therefore prevents possible demoralization that normally sets in when you skip a day of your daily routine.
Have a simple but effective diet plan
Diet is one of the most important elements that can help support or fail your entire fitness plan. Eating well does not have to be complicated. The kind of food you take should be well balanced to ensure it can support the demanding exercises you need to perform on a daily basis. As much as you desire to be physically fit, you should also desire to have a proper dietary habit that helps you keep away from deficiency conditions that are commonly associated with feeding unhealthily.
When thinking about an effective diet plan, you should incorporate a perfect mix and balance between carbohydrates, proteins, fats, and vegetables. Your diet plan should be well balanced to ensure the boost of energy that you so much require is readily available. Preferably, you should set the diet plan to run and replicate on a weekly basis. Having high-energy foods on days that you anticipate a busy schedule helps you keep powered-up, motivated, and energized to ensure you undertake your daily routine of work while also giving you the much-needed incentive to work out according to your physical fitness plan.
Adhering to a good diet plan also gives you an opportunity to avoid taking certain unhealthy foods and cocktails during the day. Eating sufficient portions of your daily servings, for example, ensures that you stay energized the whole day, thereby preventing you from possibly taking cookies and other fast foods that made deal a major blow on your fitness ambitions. Your diet and nutrition plan should be simplified and designed to fit well with the readily available food resources in your kitchen.
Award yourself a break
Sometimes, your fitness goals tend to fail as a result of adhering to a strict and stiff plan. As much as you desire to stay focused and motivated towards achieving your fitness goals, you also need to take regular breaks from your daily fitness routines. Out of a possible 7-day daily workout plan, for example, you may opt to work out for 4-5 days in a week. The rest of the days at your disposal should be meaningfully spent by taking time-off to ensure you reflect and give your body a break.
Such breaks in the fitness plan may be introduced on virtually every possible avenue of your entire fitness dream. In the case of a dietary and nutrition plan, for example, you may want to have yourself a well-prepared barbeque once in a week to replenish your body after a week-long of avoiding meat. The occasional breaks from the entire plan give you sufficient time to acknowledge the small achievements you made and thereby helping you to focus further to avoid similar mistakes that failed your first plan.
Failure to take such occasional breaks leaves you adherent to a strict fitness plan, thereby leading to possible instances of bodily exhaustion and psychological breakdown. A strictly adhered fitness plan that runs the entire week without a break is highly likely to fail again in the long run.
Reflect and make small changes
Self-reflection is highly crucial in the achievement of the entire fitness plan. Reflecting on how far you have come in your journey helps you recognize some crucial mistakes that you have made so far and therefore point out on the areas that you need to improve on. The reflection part of your fitness plan gives you an opportunity to avoid making your fitness plan a mere habitual lifestyle. It gives you an opportunity to refocus on your entire objective and realize any areas that you need to refine and adjust.
When doing a perfect fitness self-reflection, you may want to refer to your records. Details of records such how your weight has varied since the day you started implementing your fitness goals help you visualize the progress you have made so far. In case you realize instances of unsatisfactory performance, you should put in place the necessary corrective action and implement small changes that would help you stay on track.
Have the right attitude and mentality
Physical fitness requires great levels of discipline. Your body may, at some point, drag you behind as far as your ability to adhere to the daily routine is concerned. Getting back on track requires you to have the right mentality and attitude; one that is strong enough and capable of pushing you beyond your bodily constraints.
The first step to take when developing the right mental attitude is to make a decision in your mind and focus on what you need to achieve. As long as the right mental attitude is maintained, the body will soon enough find it easy to adjust and fit within your fitness program. Having the right mental approach and attitude towards such exercises gives your body the incentive to keep moving, even when you feel like giving up once again.
In conclusion, having fitness goals in life is the first step that can set you on your highway to physical fitness and a healthy lifestyle. Your ability to adhere to a strict and disciplined lifestyle of physical exercises can be impaired and derailed by various challenges. Getting back on track once again requires tremendous dedication, refocus, and willingness to reshape your mental attitude.