Monday, July 02, 2012
• SAN DIEGO, CA 92103
Wednesday, March 14, 2012
• SAN DIEGO, CA 92103
Massage has many important health benefits. In fact, massage can help you maintain physical, mental, and emotional well being, especially when it is part of your regular wellness routine.

The Health Benefits of Massage
Massage calms the nervous system and promotes a sense of relaxation and well being
Massage reduces tension and anxiety
Massage improves blood circulation, which delivers oxygen and nutrients to the cells
Massage stimulates the lymphatic system, which carries away the body's waste products
Massage prevents and relieve muscles cramps and spasms.
Massage therapy can help with pain management in conditions such as arthritis, sciatica, and (but not limited to) muscle spasms
Remind yourself of these health benefits if you start to feel guilty about getting massage!



Massage is not a good idea though if you have a fever, infections, inflammation, osteoporosis and other medical conditions. If you have any questions about whether a massage would be right for you, ask to speak to a massage therapist before you make your appointment.
Wednesday, March 07, 2012
• SAN DIEGO, CA 92103
Walking approximately 6–9 miles a week is associated with increased gray matter in the brains of older adults, according to a study published in Neurology
(2010; 75 [16], 1415–22)
"Just by walking regularly, and so maintaining a little bit of moderate physical activity, you can reduce your likelihood of developin
g Alzheimer's disease and spares brain tissue," Kirk I. Erickson, lead study author and assistant professor of psychology at University of Pittsburgh in Pennsylvania, told HealthDay.
Try walking to your local convenience store rather
than drive to the supermarket
The study participants were subjects in the Pittsburgh site of the larger Cardiovascular Health Cognition Study, a longitudinal study conducted over a 13-year period.

The Pitt researchers wanted to determine whether consistent moderate physical activity among older adults would be associated with cognitive health in later life. The scientists enrolled 299 adults with a mean age of 78 in 1989 and recorded the distance each person walked per week. Nine years after this measurement, investigators conducted MRI brain scans to measure brain size. At this stage, none of the participants exhibited any cognitive impairment. Four years later, approximately one-third of the subjects had experienced cognitive decline.

Try to include walking in your other fitness regimens
Data analysis showed that the individuals who walked a minimum of 6 miles per week had more gray-matter volume in the brain and only half the risk of developing cognitive impairment compared with less active subjects. Sections of the brain that retained more gray matter included the frontal and temporal brain regions, including the hippocampus and the entorhinal cortex. These brain regions can be subject to age-related deterioration. More gray matter in these areas is associated with reduced risk of developing dementia or mild cognitive impairmentMore physical activity, however, does not provide more benefits.

Try walking on the beach regularly
"That's because the size of our brain regions can only be so large," said Erickson. However, the improvements that can occur are important: "What we often think of as an inevitable component or characteristic of aging—memory decline and brain decay—is clearly not inevitable. There's plenty of evidence now . . . that shows that we can retain our brain tissue and retain our memories well into late adulthood by maintaining an active and engaged lifestyle.".
Try going on a hike at your local state or national park

Friday, February 24, 2012
• SAN DIEGO, CA 92103
Keeping Fit with Fiber
People don't often associate fiber with fitness—but they should! Eating small helpings of fiber-rich foods throughout the day is one way to get the body you want and one of the best ways to keep the body you want. To accompany regular workout routines, I work with my clients to devise a well-balanced nutrition plan. Plans will vary from client to client, but their daily fiber intake always remains the same:
38 grams of fiber a day for the adult male ages 18-50
25 grams of fiber a day for the adult female ages 18-50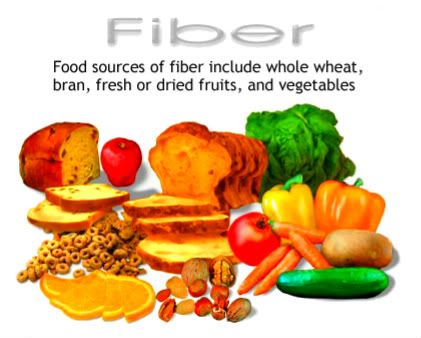 To obtain the above objectives requires adding a serving of fiber to almost every meal and snack. Dietary fiber is the indigestible part of plant foods that moves through the gastrointestinal tract, cleaning it out, aiding elimination and helping to prevent gastrointestinal disease. Moreover, fiber increases the satiety of a meal, adding bulk and substance to keep you feeling full longer.
Simply put: Fiber will fill you up and clean you out!
So eat several servings of fiber throughout the day to keep your tummy happy and your body fueled with energy. Here are 10 easy ways to boost your daily fiber intake: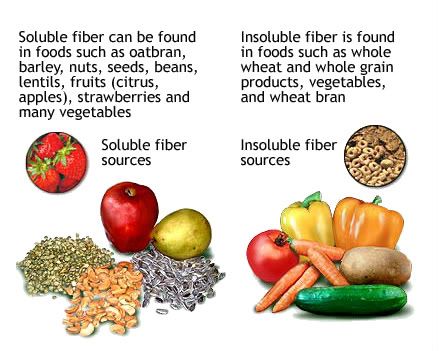 Add fresh berries to your morning meal

Have dried or fresh fruit for dessert at dinnertime

Add veggies and beans to ready-made soups

Toss a handful of finely chopped veggies into your morning eggs

Add raw nuts or cooked beans to a salad

Eat a whole fruit instead of drinking the juice

Be sure to eat the peels on your potatoes, carrot and fruits

Add a spoonful of a fiber supplement to your morning juice (like Metamucil©)

Swap iceberg lettuce for spinach or dark green lettuce varieties

Snack on crispy and delightful MultiGtain Wafers (be sure to enjoy with plenty of water)
I challenge you to incorporate more fiber into your diet today. Not only will you feel better, but you'll look better too! In the months ahead, I'll continue to add resources and helpful tips to this blog so that you can learn more about how nutrition and fitness work together to keep your body healthy.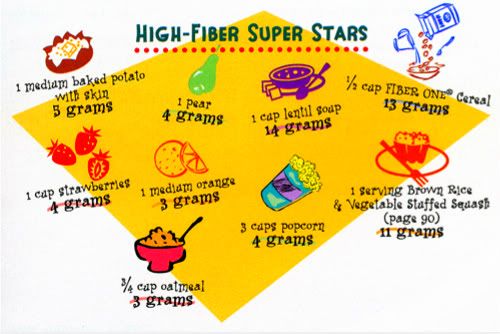 Monday, January 23, 2012
• SAN DIEGO, CA 92103
available at your local
REEBOK 12.5-LB. PAIR 'ADJUST-A-WEIGHT' SET
"GREAT" for anybody's In-Home Workouts
EASY-GRIP CONTOURED HANDLE

SIMPLY TURN THE DIAL TO ADJUST EACH WEIGHT FROM 3 TO 12.5 LBS.

Effective and convenient alternative to lifting traditional D-bells

SALES PRICE $29

thru Jan 29th only

(after sale $49.99)
Saturday, January 07, 2012
• SAN DIEGO, CA 92103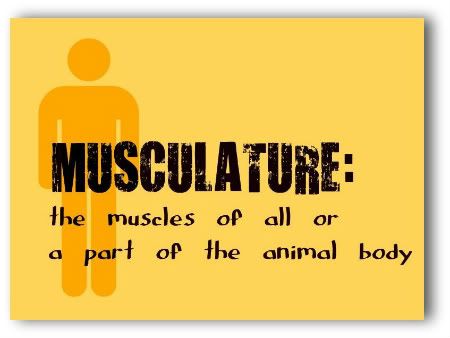 2nd Day Soreness is when the body experiences increased levels of "lactic acid" in their musculature. This lactic acid is a direct result from the microscopic tearing in muscle fibers when they contract when working out.
Lactic-acid accumulation, commonly thought to contribute to muscle fatigue, actually helps restore force to weakened muscles. "By altering the activity of chloride ion channels, lactic acid may actually boost the generation of action potentials and, hence, muscle activity even as the muscles begin to fatigue," reported Science.
Thursday, January 05, 2012
• SAN DIEGO, CA 92103
It seems counterintuitive to suggest that people should be snacking more but a study published in the November 14, 2011, edition of theJournal of the American Dietetic Association concluded that increased snacking could positively impact overall diet quality.
Claire A. Zizza, PhD, associate professor of nutrition at Auburn University in Alabama, and co-author Beibei Xu, PhD, found that people who snack between meals tend to have healthier diets than those who stick to eating only at regular mealtimes. Study subjects who snacked more frequently consumed less sodium and ate more fruit, whole grains and milk than their counterparts. In addition, the more subjects snacked, the more likely they were to eat both healthy snacks and healthy meals. Still, frequent snackers fell short of eating enough vegetables, and the overall healthiness of the study participants' diets left room for improvement.
Zizza and Xu used data from 11,209 people aged 20 and older who participated between 1999 and 2004 in the larger National Health and Nutrition Examination Survey, which includes interviews and physical exams. The researchers used a standard scoring system that ranks the healthiness of diets on a scale from 1 to 100 (100 being healthiest). They discovered that the more times a day people snacked, the higher they tended to score. Those who reported never snacking scored 49.3, on average, while those who snacked four or more times a day averaged 51.6.
Wednesday, December 21, 2011
• SAN DIEGO, CA 92103
The Most Over-rated Piece of Gym Are you still using the leg-curl machine? Then you should know this: "It's not the best way to work your hamstrings," says Alwyn Cosgrove, C.S.C.S., Men's Health fitness adviser and co-owner of Results Fitness in Santa Clarita, California. "In fact, it's not even close."
Lying face down on the Leg Curl Machine
The "QUICK" EXPLANATION:
The leg-curl machine targets your hamstrings because it requires you to flex your knees against a resistance. This is called knee flexion. (Get it?) Knee flexion is certainly one of the jobs of your hamstrings -- but it's not the most important one. At least not in terms of why you need your hamstrings to be strong in the real world.
You perform hip extensions in plenty of exercises; namely -- the stepup, deadlift, Romanian deadlift, hip raise, and even the squat, to name a few. So if you want to strengthen your hamstrings, these exercises are all better choices than the leg-curl machine. After all, you rarely have to flex your knees against a resistance in every day life.
That said, if your knee flexion is weak, it's certainly smart to strengthen this function of your hamstrings. However, there's an even better exercise for this than the leg-curl machine. It's called the Swiss-ball hip raise and leg curl. This movement actually requires both knee flexion and hip extension. So it works two of your hamstring functions at once. "It doesn't matter that you aren't 'isolating' knee flexion," says Cosgrove. "With this exercise, the weakest link automatically gets the best training effect."
"The main function of your hamstrings is to extend your hips," says Cosgrove. If you need a visual, think of the movement you use when you thrust your hips. An example: When you sprint, you forcefully thrust -- or extend -- your hips each time you push off the ground with your foot. This helps you propel your body forward. And though you may think it's a simple movement, few people in the gym get this exercise right.