If you're planning a Paris tour for your next vacation, you already know that visiting Paris requires a little organisation. Here are a few pointers!
The key is to create an efficient route by making sure you get from one place to another in the quickest possible way and without having to backtrack, but it certainly is easier said than done!
Here are a few pointers to help you make the most of your time visiting Paris.
Make a List
When it comes to Paris tours, we don't all have the same expectations or the same places we've been dreaming of seeing for years! For some, it may be the incomparable monuments such as the Eiffel Tower or Notre Dame. For others, Paris's true wonders lie in the artistic wealth held within the walls of the Louvre, the Musée d'Orsay or other renowned museums. And let's not forget about the many events the city of light plays host to over the course of a year.
So, think about all the reasons you chose Paris as your next holiday destination in the first place, and put these non-negotiables at the top of your list.
Look at How Long You'll Be Staying
The next step is to consider how much time you have to organise your Paris tour and in which season you'll be visiting. While the museums and monuments are probably just as interesting in winter as they are in summer, the French capital will offer a different experience. While sightseeing could be more pleasant in the summer, bear in mind that many tourists will have applied the same reasoning. From the Eiffel Tower to the Louvres and to the gorgeous parks, there is, however, a best time to visit. Depending on the season, some activities, monuments or sights are even more unforgettable.
Between the Paris Fashion Week, the Marathon, the various wonders end of year festivities add to the plethora of already amazing things to do, all the gourmet stops and much, much more, visiting Paris truly can't be done in just a few days. If you have plenty of time to enjoy every aspect of the city, make use of public transport and hop on the Metro or on a bus to get around. If you're pressed for time and want to squeeze in as many must see as possible, consider going on an organised Paris tour as they are usually designed for efficiency!
Organise in Advance
Museum tickets, public transport passes, dinner reservations at the restaurants you absolutely want to go to, travel routes… Visiting Paris will be a breeze if you know exactly where you're going and when! While a little spontaneity can be delightful during a tour of the French capital, there is so much to see and do that not wasting time waiting in line for the museum or for a table is highly important!
Hire a Paris Tour Guide
A Paris tour guide will know exactly how to organise your visits to see every place on your list in the least amount of time. Your Paris tour guide will also enlighten you as to all the fascinating fun facts regarding French history.
Consider a Travel Agency
If you really wish to be certain that your visit will be as enriching as it is stress-free, then a travel agency could be the best answer for your Paris tour. By entrusting a travel agency with the details of your visit, you can focus on enjoying your time without having to worry about how to get around or which place to go to first.
And if you want the best Paris tour guide to suit your needs, a travel agency is also a great solution as they'll assign you a professional guide who will match your expectations.
If it's your first time visiting Paris, you may be wondering how to make sure you'll be able to see everything you're excited about without completely exhausting yourself. Organising your very own Paris tour can be quite challenging if you've never been to the French capital before.
Paris is, without a doubt, an amazing destination for those looking to enjoy the myriad of wonderful places and events the French capital has to offer. Some Paris tour operators may indeed give you the opportunity to organise a tailored trip to the city of light, so you won't miss out on any must-sees.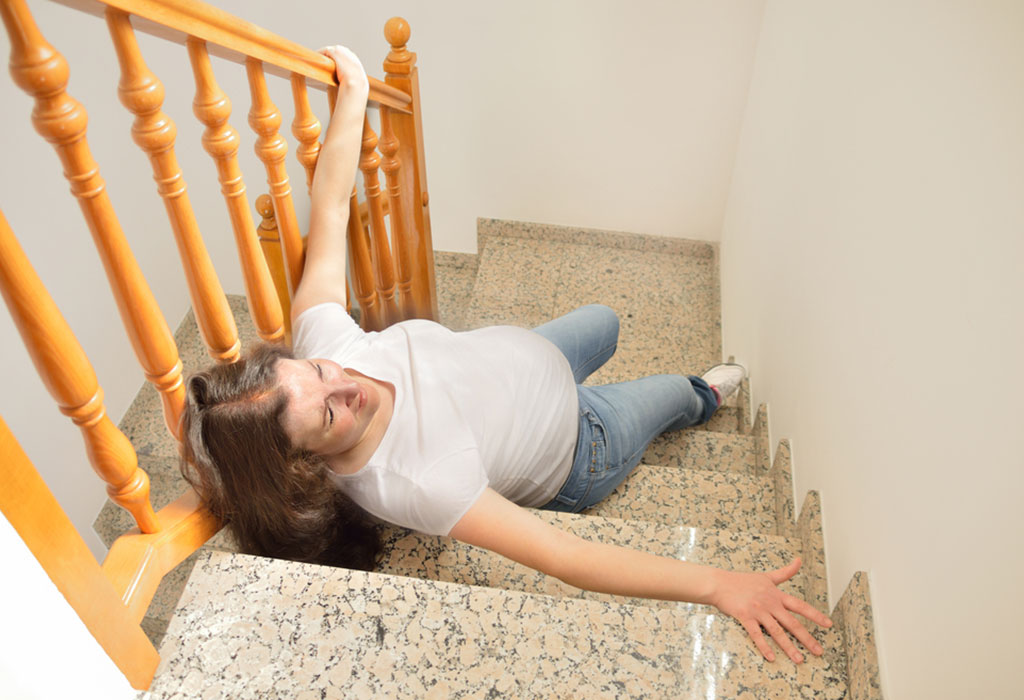 Welcome to pregnant life! You may feel overwhelmed with everything you need to do and think but relax and don't worry - you've got nine months!
During pregnancy, you and your baby will be happier and healthier if you do the following:
Contact a Doctor or Midwife as Soon as Possible
As soon as you know you are pregnant, sign up for prenatal care. Make an appointment with your GP or midwife at your local children's clinic or center. You may also choose to register online with your local maternity facility.
You will see a doctor several times for prenatal care during pregnancy. The number of visits and types of exams will depend on your stage of pregnancy: There are varying types and levels of care for the first, second and third trimesters.
Plan a Healthy Prenatal Diet
Now that you're eating for you and your baby, you'll be surprised that you only need about 300 extra calories a day. Make sure you have a lot of protein.
A balanced diet is one of the best things you can do for yourself and your child. Eat a lot of fruit, vegetables, cereals (potatoes and bread) and dairy products (milk and cheese).
Drink Enough
A pregnant woman's body needs more water than usual. Drink plenty of fluids, especially water. Aim for eight or more cups every day. Avoid carbonated drinks and other sweetened drinks.
Do not Rush
Take some time to relax and avoid stress during pregnancy as it can be harmful to you and your baby.
Make sure you have some time to relax with your partner. Whether it's a movie night or a weekend walk in the park, it's important to spend time together before your bundle of joy arrives.
Avoid people who disturb you unnecessarily and surround yourself with people who genuinely care and always ready to help you get rid of stress or worry. It's best for you and the baby that you stay positive and healthy, both physically and mentally.
Get Some Sleep
It is important to have enough sleep during pregnancy. You will probably feel more tired than usual. Also, as your child grows, it will be harder to find a comfortable position when you try to sleep. Try to sleep on the left side as this will reduce backpressure.
If you find it difficult to sleep at night, try taking a nap during the day. It's true that when the baby comes, you don't sleep much, so take breaks now.
Exercise
A good exercise program can give you the strength and endurance you need to carry the weight you gained during pregnancy, to prevent or relieve pain, and improve slow circulation in your legs, among other benefits.
Take a pregnancy training course or walk at a moderate pace in cool, shady places or indoors for at least 15 to 20 minutes each day to avoid overheating.
Add 2 Weeks to the Official Date
You can determine and look forward to your due date with a pregnancy calculator. However, when telling people about your pregnancy, take an official date and add two weeks. This has two functions.
First of all, it allows you to protect yourself from the postpartum syndrome. Secondly, it prepares you for difficult questions and scaremongers advice should your delivery date be later than expected!
Most women deliver late, on average three days later and up to 14 days later.
Avoid Alcohol
Do not drink alcohol, including beer, wine, wine coolers and brandy. Alcohol can cause low birth weight, miscarriages, and birth defects such as fetal alcohol syndrome. If you have a problem with alcohol, talk to your doctor or medical counselor.
Build a Good Support Network
It is important to have a good support network during pregnancy. It can be anyone including your partner, parent, friends or healthcare professionals.
Who is on your support network depends on how much you trust them and how much interaction you have with them. Supportive people in your life can play a huge role in dealing with stress, fear and negative emotions.
Conclusion
If you maintain a healthy pregnancy, the likelihood of a healthy childbirth is greater. It is important to start off on the right foot. When the baby is here, you can also use good self-care habits that you developed during pregnancy. It helps maintain a balance in life and can be great for preparing for delivery.
A lot of people do not take a shower before they take a dip in the swimming pool or hit the beaches. It may lead to the mixing of your perspiration, body lotions, and microbes present on your hair, and skin in the water. You would not want to swim in that water.
So, it is the best practice to shower before you swim in the water. This will not just safeguard you against recreational water ailments, but other swimmers too. In this article, we will tell you why you need to take a shower, with soap, both after, and before indulging in recreational water activities.
Exposure to Chlorine
In swimming pools, water parks, and hot-tubs, chlorine is added into the water to destroy harmful germs, and bacteria. This is due to its disinfectant qualities.
However, when chlorine gets mixed with the organic matter of your body, then it forms toxic halogenated by-products. Due to this reason, public pools always advise you to take a shower before you swim. When you take a shower, it removes organic matter and bacteria, sweat, sunscreen, and lotions on the body.
Oceans and lakes get dirty
When you swim in natural water bodies, it can make them dirty due to fecal matter and related pathogens. If you swallow a little amount of such contaminated water, then it can easily because you recreational water illness. To save from getting ill, you need to take a shower before you swim at hygienic swimming pools.
Importance of using specialized water treatments in shower
Merus Online is a leading company that offers specialized water treatment in fitness club as Merus Rings. It is advised to use two of such rings to help in the effective removal of scales in showers. T
These rings are installed at the entry point of city water and the hot water boiler. It is seen to be more effective than classical water softeners. They are seen to be a wonderful investment that is devoid of the cost of cleaning agents and regeneration costs.
Important of a post-workout shower
Get a clean skin
Hygiene is a very important aspect that you can't ignore in your daily lifestyle. When you work out, your body releases a lot of sweat and toxins that need to be removed by taking a shower. A post-workout shower will help you get clean and clear skin.
Lose weight
Another important advantage of taking a shower after the workout is weight loss. When you take a cold-water shower after your workout, your metabolism gets a boost to maintain the right temperature of your body. This helps you burn more calories.
Acts as an immunity booster
A post-workout shower is also a way to boost immunity levels in your body. Exposing your body to cold water enhances the levels of antioxidant "glutathione" that enhances the defense mechanism of the body.
Conclusion
Taking a pre and post-workout shower offers you several benefits. So, the next time when you plan to indulge in any workout, remember these advantages and take pre-workout and post-workout shower to stay healthy.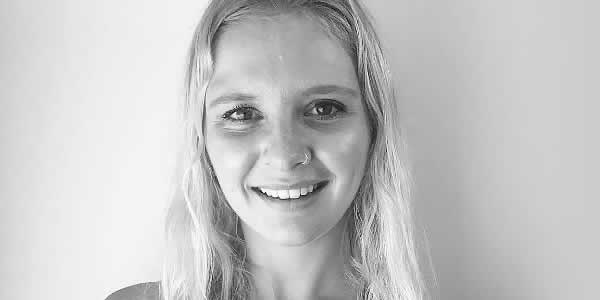 gafitnesstraining.com Fitness are a leading group of professional personal trainers in London that concentrate on twelve and six-week body changes as well as likewise provide a range of bespoke individual training services. We offer individual training in our really own private individual training studio.
We have built a solid online reputation in giving fast, secure and also impressive outcomes for every one of our clients. Our team of individual fitness trainers are skilled, with proven results and fully devoted to dealing with you to supply excellent lasting long-term results, not just quick fixes.
We satisfaction ourselves on providing a helpful as well as fun environment, so if you're just starting training or perhaps an extra experienced professional athlete we can companion with you to realize your fitness objectives.
When you educate with our team everything is based upon results, all our trainers have expertise in all areas of fitness training, including fat loss, lean muscle gain, sports performance, as well as sporting activities scientific research.
On preliminary examination, we will certainly go over all your health and also fitness objectives and also placed an organized plan in place to attain them in the quickest possible time.
Personal Training Conveniences?
If you have decided to get in shape, you have two options: you either deal with a personal fitness instructor in London or attempt to work out by yourself. However, working out without the appropriate support can be challenging as well as you might locate reaching your objectives will take longer or the results might not be the ones you had actually expected. Several of the advantages of dealing with us are listed here:
Quality With Your Training Objectives
We remove the complication that comes from exercising. We speak with you, recognize your objectives as well as place a bespoke plan of action in position to reach them.
Motivation With Your Training
You will certainly get incredibly inspired with our personal training London. The easy truth that a person is urging you in your journey to drop weight or get even more muscle mass will certainly press you to levels you really did not assume feasible. The added motivation will provide you the ethical increase you are looking for as well as help you accomplish your targets.
Staying Away From Injuries
Regrettably injuries can take place. What you wish to do right here is try to prevent them with good form as well as technique. Our personal trainers can use you all the help you require in this regard. We will see to it that the exercises you are doing are reliable as well as executed with good form as well as strategy in a risk-free manner.
Receiving Individual Treatment and also Attention
When you deal with a personal instructor, you obtain their full interest. They will certainly recognize your body's auto mechanics, experience, fitness degrees and also your goals. Because of this, the individual fitness instructor will discover it easier to change your exercises to achieve the best possible result. They can focus on sports-specific training or a selection of other options, relying on your situation and goals. Our individual fitness instructor will establish a bespoke plan which will certainly be based upon your requirements as well as expectations.
Boosting Your Self-confidence Degrees
Yes, it can be hard to start working out by your self and having confidence in the fitness center might be among the concerns. Our personal trainers can assist with this, they will certainly congratulate you when you achieve brand-new milestones and press you to get to new targets. This support will certainly enhance your confidence degrees as well as take your workouts to new elevations.
For more information visit our website https://gafitnesstraining.com.
Why do so several women choose to undertake breast augmentation? What is driving them? Is it a mission for youth as well as confidence? What are the advantages of breast enhancement?
These numerous selections of concerns remain to linger in our minds, which is why it is very important to look in the direction of why women continue progressing with the procedure. Most breast enhancement people choose implants for at the very least one of these usual factors. Let's have a look at some of the top advantages of breast augmentation las vegas.
MICROMASTIA
There is no absolute meaning for Micromastia because breast dimension differs extensively. A medical physician generally identifies Micromastia when a women's breasts do not create after adolescence.
Micromastia is shown by comparison to typical busts dimensions and also women's self-perception, with those experiencing the condition commonly experiencing extreme shame about their figures. Breast augmentation can often offer such women a fuller number, increased positive, and a substantially enhanced self-image.
GYNECOMASTIA
Exact same mosts likely to say for males, as not just females choose undergoing a bust surgical treatment procedure. Some males will require some form of reduction bust surgical procedure if they experience gynecomastia. This is when swelling in the bust cells of males occurs as a result of inequality of the hormones estrogen and also testosterone.
YOUTHFUL LOOK
As the years pass, lots of women begin to discover that their breasts gradually sag and also lose the dynamic quantity they when had. In some cases, breast enhancement, specifically when in conjunction with a breast lift, brings back the younger, perky number that was as soon as existing.
MASTECTOMY
Typically seen with individuals that have actually suffered from bust cancer, some women (or men) pick to revive their figures by selecting breast reconstruction surgery utilizing implants. It is necessary to keep in mind though that the operation for mastectomy individuals is more complicated than basic augmentation in any normal patient.
Aside from the positioning of the actual dental implant, the operation also consists of skin grafting and building of the nipple-areola complex.
In today's world, it appears that almost any subject is open for conflict. While I was collecting truths for this post, I was rather surprised to discover a few of the issues I thought were settled are actually still being truthfully reviewed.
Lots of people have in fact heard of breast enhancement for breast plastic surgery Budapest – mellplasztika Budapest. This is ending up being a slowly accepted treatment, and many females more than delighted with the outcomes. Nonetheless, there are a number of disadvantages to breast augmentation surgical treatment. As with any surgical procedure, there is pain and scarring. You may require healing time before resuming day-to-day activities. In addition, there are constantly threats contacted surgical treatment. Generally the expenditure of performing surgical breast enhancement is too pricey.
For those who want breast enhancement nonetheless do not want implants, there are other alternatives to think of. Some natural breast enhancement approaches make use of creams or tablets. Other breast augmentation techniques utilize natural treatments or non-surgical devices. For those who prefer breast enhancement without surgical treatment, these are all options worth having a look at.
Individuals want breast augmentation for a series of factors. One common element is to look far better. Feeling good about your looks can build self-confidence. Breast enhancement can help if you are uneasy with your breast size, nevertheless it isn't an overall answer to low self-esteem. Typically people happiest with breast enhancement are those who currently feel good about themselves. Breast enhancement works well with those who are trying to find to enhance themselves physically in simply this one area. If you have other issues with self-esteem, breast enlargement will not resolve all your issues.
If you think that breast augmentation would assist you to feel far much better about yourself, it should have taking a look at. Take a look at all the options, including natural breast enhancement techniques. You might be grateful you did.
You have really constantly desired those larger and fuller breasts, however the idea of surgical treatment and healing time has in fact kept you back, so far. You still envision happily wearing that swimwear on the beach some day, without needing to tension over what others might consider your little bust. Here is an opportunity for you to do something about it with our natural breast enhancement items.
Each professional photographer has his/her own design of taking images. After many years of shooting, you usually can narrow the numerous methods and methods into various design classifications. I have actually narrowed it down to four various typical formats of wedding photography that we cover. We are totally and completely comfortable shooting every one and permit the couple to choose which design finest represents their personality and personal flair!


1. Wedding event Photojournalism

A wedding event photojournalistic style of photography includes the professional photographer not being involved nearly as much as regular. The story is informed though the pictures and emphasis is taken off of the common posed and planned images. With this design of wedding photography, we tend to base on the sidelines and shoot from the background, becoming as inconspicuous as possible. Nevertheless, the photos we record put the audience right in the mix of what is going on. We catch natural moments that take place in truth without the normal establishing and presenting a picture. With this design of photography, we consider ourselves to be "photographic writers," directing the viewer through the "story" of your wedding day. This is our choice format of wedding photography. We genuinely take pleasure in finding those guaranteed moments of significance that often go by too quickly and catching them within our lens.


2. Conventional Wedding Photography

Unlike the wedding event photojournalistic design, this style of photography has much participation from the professional photographer. A number of the pictures are established and posed, including a more conventional method to wedding event photos. The wedding event photographer functions as a director of sorts, assisting the wedding party and guests into developments and presents for photos. Although the primary design of shooting for our studio is the Wedding Photojournalistic style, we do have experience in directing and leading wedding event parties into the postured group and private formal photos.


3. Style Wedding Photography

This design of wedding photography Budapest - esküvői fotós Budapest proves out with its name - it is focused on the element of style. Brides who request fashion wedding event pictures to be taken typically book studio time outside of a typical wedding day shoot. This enables the professional photographers to plan a session integrating more lighting and creative strategies. Doing a fashion wedding event shoot in studio likewise allows the bride-to-be more flexibility in moving into common style presents (such as the hands on the hips, hunched back pose) paired with a more severe and "fashion-like" facial expression. Both couples demand this style of wedding photography to add something different and significant to their wedding photo album.
11 Habits to help get enough water in a day
If you're among those that struggle with drinking enough water in a day, we have habits to help get enough water in a day.
Here are habits to help get enough water in a day
Tackle it the first thing in the morning
One of the simple ways to meet your daily water is by taking it first thing in the morning. Try keeping a jug of filtered water by your bedside or on the bedroom table and when you wake up in the morning aim in taking 20 ounces of water before you have your morning cup of tea, coffee or juice.
Make your daily goals
The way you set your financial goals or weight loss goal the same way you are supposed to set your daily water intake goal.
Since it is recommended to take 8 eight glasses/64 ounces of water daily you can set a goal by lunchtime you aim for drinking half of your water.
Establish a water consumption schedule
The same way you create daily schedules duties or morning and bedtime routine establishes the same water consumption routine. You can decide to take one glass of water the first thing in the morning, then after two hours you take another glass, before lunch a glass and on on. Before you realize you have already achieved your daily water intake.
Carry water wherever you go
Always carry a bottle of water wherever you go to sip on.
Keep a cup or a bottle of water on your desk while at work.
Invest in big containers
Small bottles are annoying you keep running to the dispenser to fill the bottle and sometimes it is boring you can find you don't want to wake from the sit to refill the bottle.
The large container is better you carry more water and you don't have to keep waking up refilling it.
Infuse/ flavor it
One of the best ways to enjoy the water is by adding your favorite fruit, vegetable or herbs in the water. I like adding cucumber or lemon in water that taste makes me feel to have the urge of keeping sipping water.
You add herbal tea bags like hibiscus, ginger or lemon tea.
Alkaline water or sparkling water is also good.
If you cannot afford to buy a bottle of alkaline water you can decide to make alkaline water at home using an alkaline water filter pitcher or countertop water filteryou can invest a portable alkaline water filter bottle to carry wherever you go.
Another natural way to make alkaline water at home is by adding baking soda or lemon overnight to your filtered water.
Track your water intake using a marked water bottle, phone or app
There are free apps like daily water-free that can help track how many ounces of water you have consumed in a day or after some hours.
There are water bottles or tumblers that are marked some have rubber bands or are written on.
You can set a reminder on your phone after 3o minutes or so.
Eat more water source diet
Some fruits and vegetables have a high percentage of water. You can add more water-rich diet to stay hydrated. Such food includes watermelon, cucumber, and raw vegetables.
Buy colorful/unique designs of water containers
Purchase colorful bottles or glasses that have unique designs or your favorite color.
You can even decide to buy a bottle that you can put the straw. Drinking water through the straws can be fun for most of us.
The bottle can have a wide mouth that you can take a big sip once.
Invest in a good water filtration system
There are some areas where the quality of water can make you keep drinking water.
For instance the places where the water is salty or quality of water is questionable. Such areas you need to invest in a good water filtration system like faucet water filter, countertop or water filter pitcher to improve the quality and taste of water.
Investing in a good water filtration system can help you save a lot of money and some like a countertop water filter or a water filter pitcher can be placed where you can easily access your filtered water.
Replace other drinks with water in your house
No ways you will open a fridge and find out carbonated drinks like soda you choose water over it unless you are much disciplined.
So make sure you stock your fridge with plain water or flavored water.
Ehud Sharir had just recently transferred to Cartwheel FC in South Africa. Relatively unknown, the fans of the club questioned the club's decision to sign such an unknown player. Ehud was a very good footballer, he was playing in the lower leagues when they scouted him. He knew he had to go as this was one of the best clubs in the world, although the club was in crisis right now.
Ehud Sharir met his new teammates at the club's training facility. They were skeptical about him but still welcomed him to their club. Being a young man of 21, Ehud had to respect every one of them as they were all older than him except some of the reserve players who were between ages 18-21.
When the club's training sessions began, Ehud Sharir was very nervous. He had never seen so many professionals in one place, as he was used to playing with unknown street boys in his neighborhood. Ehud was grateful to the clubs scout for finding him worthy to play for the club. He knew he had to pay back the faith they put in him but right now, he was shaking.
Fans watching the training sessions were also very pissed at Ehud, they were angry that he couldn't even control a ball properly.
"What a waste of money and resources". They murmured angrily.
Marcus, the team captain approached Ehud, he told him to relax and have fun. He also encouraged Ehud, saying that he understood he is a good player and that was why the team scout discovered him.
Ehud thanked the team captain for his kind words. He felt better knowing someone actually cared about him.
Ehud Sharir's Cartwheel FC was two points behind the league leaders who they were supposed to play on Sunday. A win for Cartwheel FC meant they will win the league. Anything outside a win will only result in disappointing runners up finish for them. The match day came, Ehud was included in the match squad but as a substitute. Ehud sat on the bench and watched as his team was being beaten mercilessly by their opposition in the first half. At halftime, it was 2-0 in favor of the opposition who were already celebrating winning the league. Ehud Sharir took a bold move and asked his coach to put him in. Ehud told the coach that he understood the weakness of the opposition team and that he would do well. With nothing to lose, Ehud's coach brought him on. The fans jeered angrily, they were losing a game and the coach had the nerves to bring in a new boy who couldn't handle stage fright.
15 minutes after the first half, Ehud played out a nice cross for their striker to score. It was 2-1. The fans were pleased with the quality of his delivery. Some minutes later, Ehud singlehandedly took on the opposition defense and was brought down in the 18 yards box. The referee pointed " penalty". Marcus, the captain stepped up and scored. It was 2-2, the fans couldn't believe their eyes. Ehud was absolutely brilliant. They were apologetic for having insulted him. Just 2 minutes before time, Ehud received the ball and dribbled past his man. Ehud fired in a long-range shot and scored.
The whole nation sang Ehud's praise continuously for giving them the league cup singlehandedly.
Wednesday, March 04, 2020
Have you just started a strict diet? If your goals are getting healthy or losing weight, exercise can be a great compliment. But how much is too much when you're restricting your diet?
After all, we know that things like protein and carbs are important for energy. So how do we make this work?
First, the good news is that it definitely can work. And in this post, we're going to cover some tips to help you work out effectively on a restrictive diet, whether it's low-calorie or intermittent fasting.
Get Your Timing Right
There are at least three things to consider when you're on a restrictive diet and trying to exercise. And it all comes down to when you eat. Should you eat right before a workout or right after? Or should you fuel up during your workout with a power bar or protein drink?
This choice is going to depend a lot on your goals and how your body works. For example, if you're diabetic, you're probably going to want to eat something before and maybe also during a workout.
But if you're healthy and want to lose weight, you're going to want to skip the pre-workout meal and encourage your body to burn fat instead of carbohydrates. This is going to result in optimal weight loss.
And regardless of whether you eat before, it's a good idea to consume a protein-rich meal or snack in the post-workout period.
Consider Macros
Not all workouts are created equal, and some workouts put different requirements on your body that result in different nutritional needs. For example, if you're doing strength training exercises, your body may need more carbs for fuel. On these days, consider eating carbs before your workout. But if you're doing High-Intensity Interval Training (HIIT) workouts, you can go light on calories or even fast before your workout.
Stay Hydrated
Regardless of what you're eating (or not eating), you're going to need to stay properly hydrated during and after your workouts. Part of this is keeping your electrolytes up to keep an appropriate balance of minerals in your body throughout the process. Remember that you are going to lose water and minerals as you sweat, so this is extremely important.
Everyone's water needs are different, but a good rule of thumb is to consume as much water in ounces as half of your body weight. So, if you weight 150 lbs, you should aim to drink 75 ounces of water daily. And if you're feeling thirsty or low-energy, or if you're planning intense exercise, consider increasing your intake from there.
Even when you're trying to lose weight with a restrictive diet, exercise is so important. It helps with your cardiovascular health and exercise benefits sobriety.
There are so many reasons to consider adding exercise to your daily routine, and looking better in your jeans is just one of them. Follow the tips in this post to help you figure out when and what to eat for your workout, and if all else fails, listen to your body.